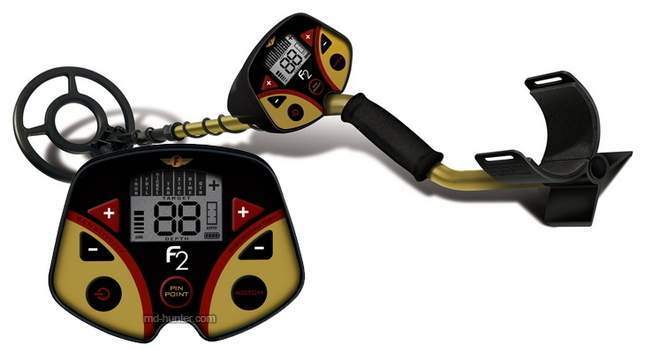 Model Features

Manufacturer:

Fisher (USA)

Model:

F2

Year:

2007 - 2016

Type:

ground detector

Rating (owner reviews):

 ★★★★☆

Display:

 Yes

Technology:

VLF

Frequency:

5,9 kHz

VDI / Numerical Target-ID:

Yes

Manual ground balance:

No

Automatic ground balance:

No

Noise cancel:

No

Sound, tones:

4

Adjusting the volume:

No

Pinpoint:

Yes

Using headphones:

Yes

Search coil:

Fisher 8 (8COIL-7BLKF)

Parameters

Batteries:

2x 9V

Weight:

1,2 kg

Length (min/max):

105-130 cm

Additionally
Fisher F2 on MD Hunter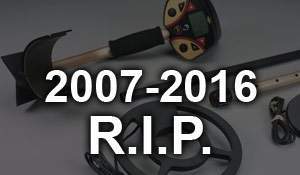 Fisher F2 discontinued (is F75 the next one?)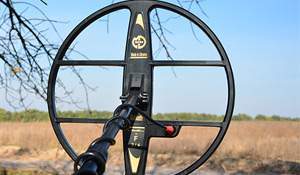 Mars Goliath coil for Fisher F2-F4. Photo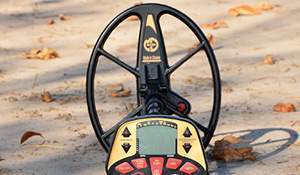 Mars Tiger coil for Fisher F2-F4. Photo
Coils for Fisher F2
Review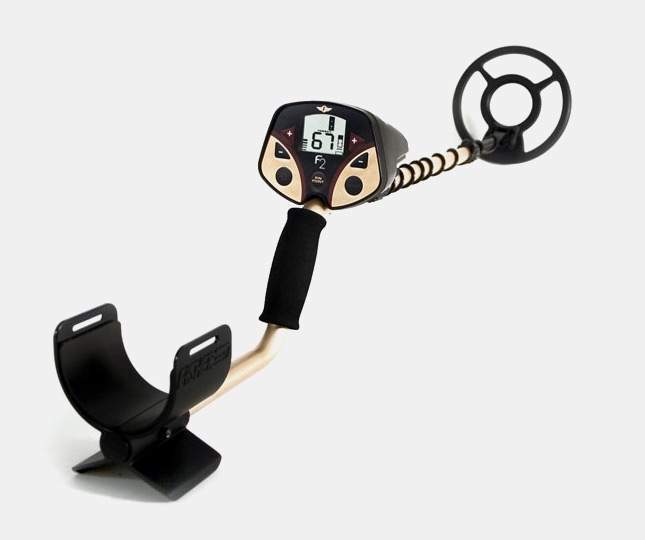 The Fisher F2 is an inexpensive entry-level metal detector. The device is designed for ground search of different ancient relics, coins, items and jewellery. The F2 allows you to search in coastal areas or streams, with submersion of the search coil in water (this one is completely waterproof only, whereas the control box of the detector must not get water inside).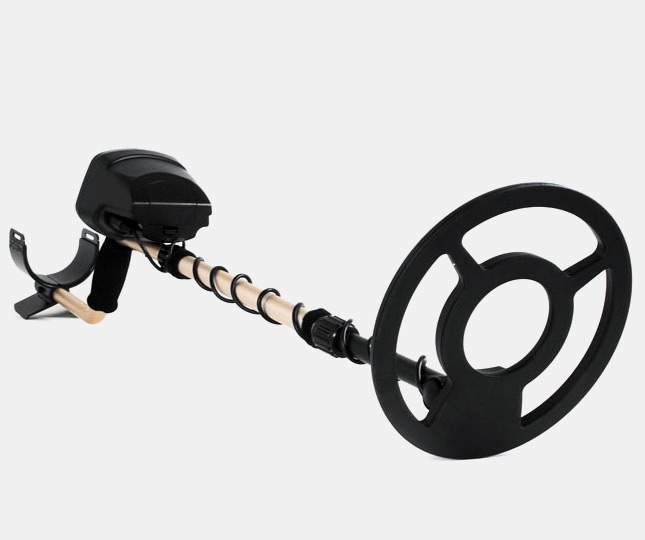 The electronic circuitry of the Fisher F2 metal detector is based on VLF technology. The device operates at a 5.9 kHz frequency which is suitable for detecting most types of targets. The F2 is equipped with the LCD-screen that displays information about the type of a detected target and its approximate burial depth. The metal discrimination on the visual scale is divided into 8 segments. There is a depth indicator, its grading scale has 3 values (in inches). The additional functions that enhance abilities of the detector in search include VDI/TargetID, adjustable sensitivity and pinpoint mode. The sensitivity is adjusted in the range of 1-5. A 4-tone audio response is applied for indicating a find. The detector has a 6.35mm headphone jack.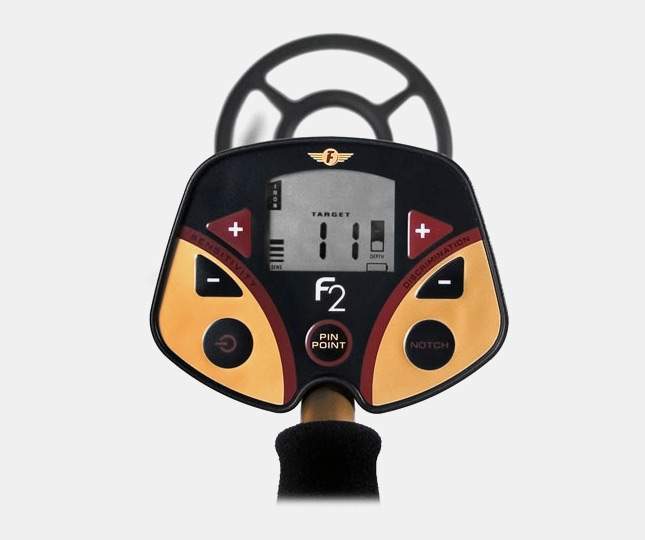 The Fisher F2 metal detector comes with the Fisher 8" Mono coil as standard equipment (it's named as 8COIL-7BLKF in the manufacturer's catalogue). For this detector there exist other coils of different sizes and parameters. The power supply of the metal detector is 2 'krona' batteries. The size of the device is 105-130cm (adjustable height). The weight of the Fisher F2 (assembled) is 1.2kg.