There is a category 'Gold finds' in this blog. I made it exclusively to increase my own motivation – if once I see the posts from this category, with a great many gold items unearthed, I will immediately cheer myself up to go on a hunt… Supposing you found a jawbone with gold teeth, what would you do with it? Would you take it to a police station or keep it at home?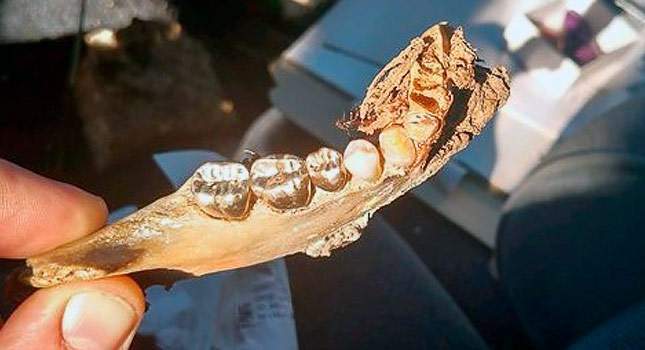 The object was found in Nevada, United States, by a novice treasure hunter who took it to a sheriff's office and gave it to a sheriff. They appointed the forensic examination and DNA testing (to be carried out on the jaw). The find was made with a Teknetics Gamma 6000 machine.
I wonder what would you do if you picked up such a discovery. Would you take it to a police station or preserve it until your sunset years? Let us say, your teeth will fall out some day or other anyway, however, a young policeman won't chew in your stead )) Or will he?
The video of how the teeth are being found with a metal detector is here. In the comments below there is another (unusual) option of picking up teeth. All gold finds are collected here. Those are really awesome!
WATCHING NOW