I took the Fisher F-Pulse (same as the Teknetics Tek-Point) in my hands, and… at max sensitivity it turned out to be a real 'Sword of the Jedi'. This device can definitely stand comparison with some inexpensive metal detector. Do you have a Garrett ACE 250 with a stock coil? I am going to you then and rip you to shreds, in terms of depth ))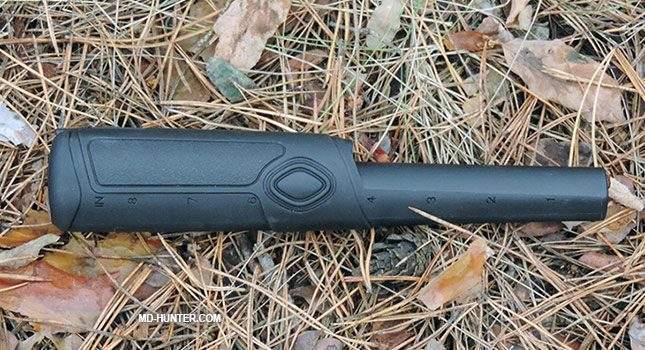 Robust construction, convenient hand holding, nothing trembles and wobbles. Has a ruler molded into its exterior to measure a target's depth in inches (on one side of the housing) or centimeters (on the other side). LED backlight. Lanyard attachment loop at the butt end. Single-button operation. Various audio responses (including Vibrate Only mode). Plus, 3 levels of sensitivity adjustment, the feature of narrowing the detection field (quick button-press), lost pinpointer alarm.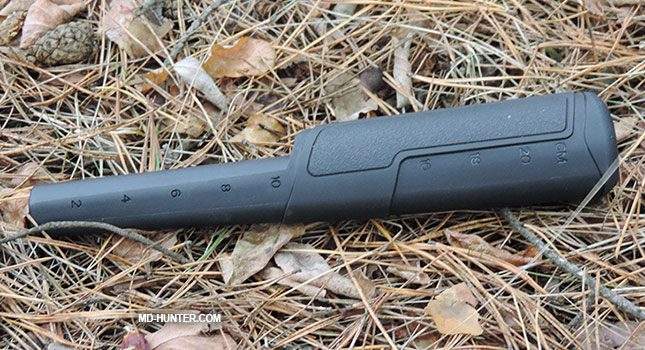 The on/off button is usually the weakest point on a pinpointer. The rubber switch on the Fisher F-Pulse looks extremely reliable. And believe me, it's not just words. I had to observe the button closely as I thought it was a part of the plastic housing when turning it on for the first time. It's made of rubber, however. But the rubber is so tough and firmly fitted into the pinpointer's build that it took me some time to understand this.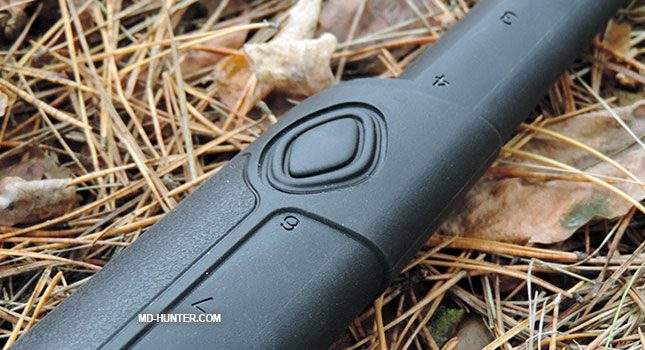 Let me remind you: the Fisher F-Pulse and Teknetics Tek-Point can also be used underwater. Thus, it isn't enough for them to be just reliable like a usual land pinpointer – the battery compartment and on/off button require special attention.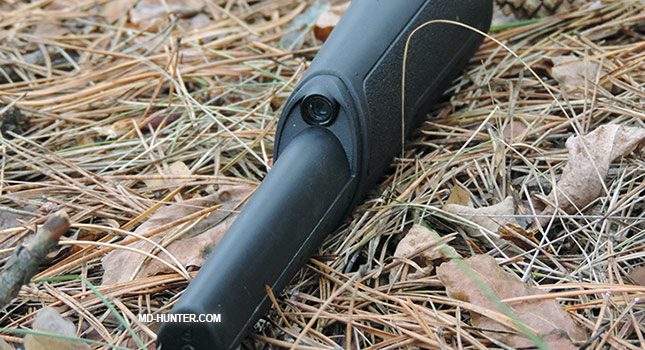 There is a speaker cover grill at the butt end of the pinpointer. The location is convenient – the sound comes from the speaker right to your face, you don't cover the hole with your glove and don't make the sound muffled. The Fisher F-Pulse battery compartment is located under a screw-cap. I personally couldn't unscrew it by just using my hand, so I had to use a coin (there is a slot at the end designed for unscrewing with this one).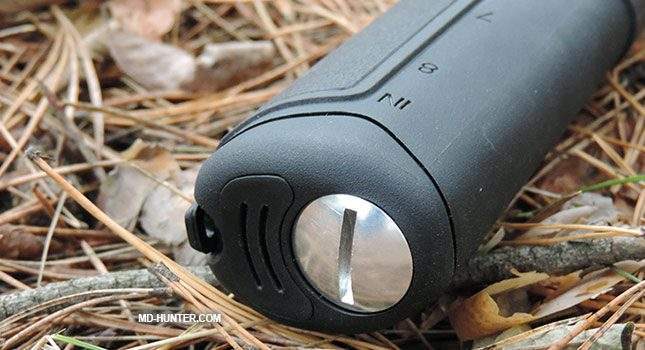 A screw cap with O-ring. Has a good-quality and reliable look. Power supply: 2 AA batteries. My detectors are also powered by the same type of batteries. Nobody will argue that it's convenient to use similar batteries for both the detector and pinpointer, will he? Or is it no big deal for you to carry around a spare 9V battery for your pinpointer and 4 AA batteries for your machine?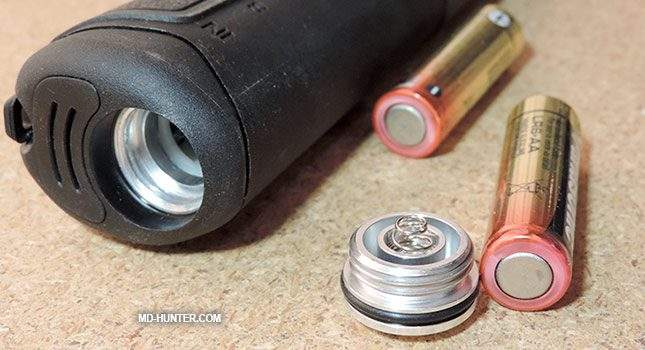 Above the speaker grill there is a loop for attaching the lanyard. Besides, I wonder whether it's difficult to dismantle this probe. Is anyone interested in looking at what's inside of the unit?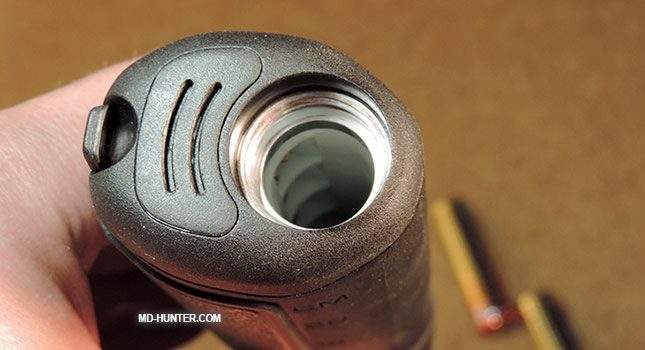 In terms of its dims, the Fisher F-Pulse ranks alongside with the already existing competitors. However, you should first perceive how your hand takes hold of the probe – this Sword of the Jedi immediately takes up the proper position in your hand.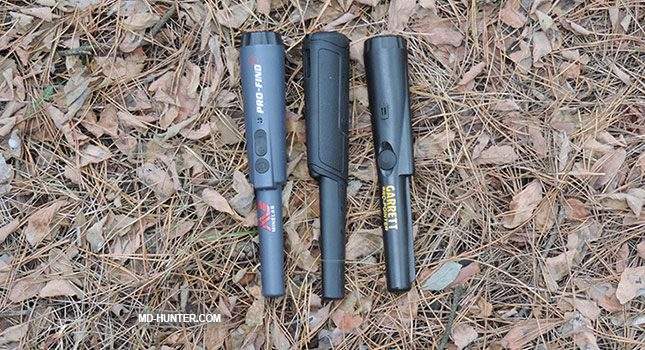 According to the sales staff from one metal detector store, the Fisher F-Pulse will be more expensive than the XP MI-6. Time will show whether it's true or not. But even if the probe really comes at a dearer price, just imagine how beneficial such a gift supplied with a metal detector will be. The Fisher F-Pulse and Teknetics Tek-Point pinpointers have already been declared as a bonus to some machines. And, at first glance, this bonus works as it should and even better than I expected.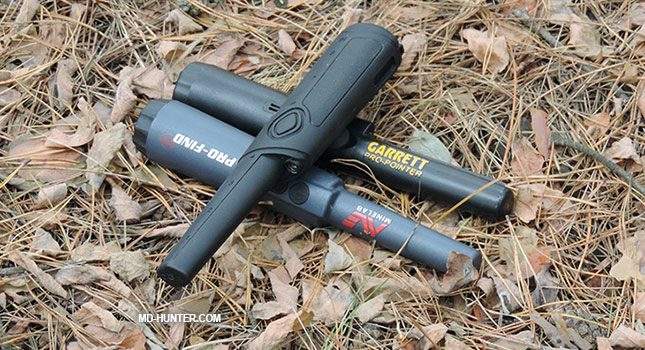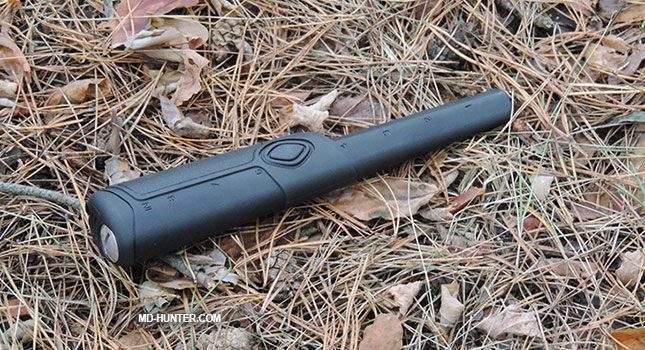 The depth test is coming soon. All about the new Fisher F-Pulse pinpointer is collected here (news, tests, comparisons, reviews and opinions) and here (features, specs, and much more).

WATCHING NOW