Makro, the Turkish manufacturer, has announced a novelty 2019 – a new cheap Makro Simplex machine. The price starts at $200, and… this device will be able to search both on land and underwater. Awesome! The metal detecting world has never seen such a low-priced amphibious unit. However, there is one catch.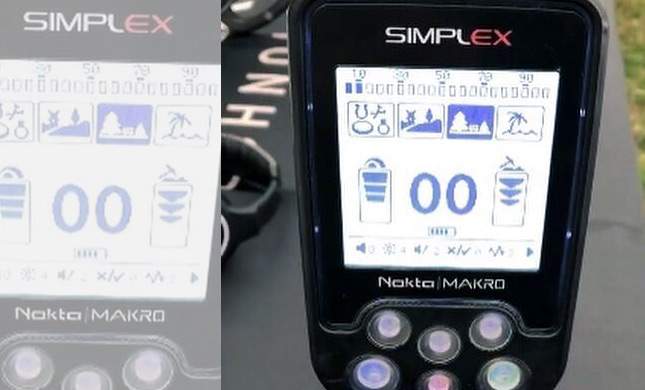 It was at Detectival 2018, the UK metal detecting rally, when Makro-Nokta's representative Dilek Gonulay declared a new product – the Makro Simplex (maybe it will be the Nokta Simplex, or even the two clones under two different brand names).
According to Dilek, the new machine will enter the low-cost and very low-cost detector segment. The starting price for the Nokta Simplex is $200. There will be different configuration and features options as well, so the unit price may reach $400. Although the $250 price tag will probably be the most attractive.
What will the Nokta Simplex surprise us with? Well, it's a really easy to operate device. This is the case when you just turn it on and you are ready to go metal detecting. With that, the Nokta Simplex has the minimum set of all features that are necessary while searching for decent finds. An option – the second machine for a professional user – is also included in the Nokta Simplex ration.
The main feature of the Nokta Simplex is definitely to enhance your metal detecting possibilities through underwater searching. Thus, apart from its ground search ability, the Nokta Simplex can be submerged in water up to 3 meters. Plus, the detector can be connected to the wireless headphones.
The Nokta Simplex comes with a DD search coil. Launch schedule: early 2019. It is worth noting that the first info about the Turkish-made novelty appeared in spring 2018. But the device shown as a prototype (it wasn't operational, by the way) turned out to be a model that looks nothing like the final version. Everything is different including the shaft and search coil.

Nokta| Makro: A compact detector, fully waterproof submersible up to 3 meters (10ft.), with built- in wireless, retractable shaft (25″), only 2.9 lbs, 4 search modes including a beach mode, no GB required, with LED flashlight, with vibration, with frequency shift, backlight, lighted keypad, notch disc, iron volume, very easy-to-use, updateable, with built-in lipo battery, with 11″ DD coil, offering depth of a hi-end detector for $299.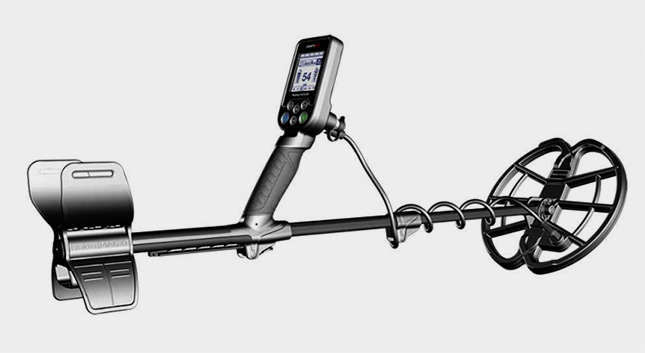 How about GB? Nokta| Makro: No, it has nothing to do with the price…we wanted to make it a very easy to use, turn on and go detector. The ground balancing is auto tracking.
However, if the majority of customers demand a GB function to be added (after using the device) it can be done. easily
Nokta| Makro: Not much other than it is in the works… I went through literally a few thousand names. I personally picked my 3 favorites. If we announce the name now, people may be misled thinking we will release it soon so we will keep it to ourselves until we are close to launching the product itself. Thank you for your understanding,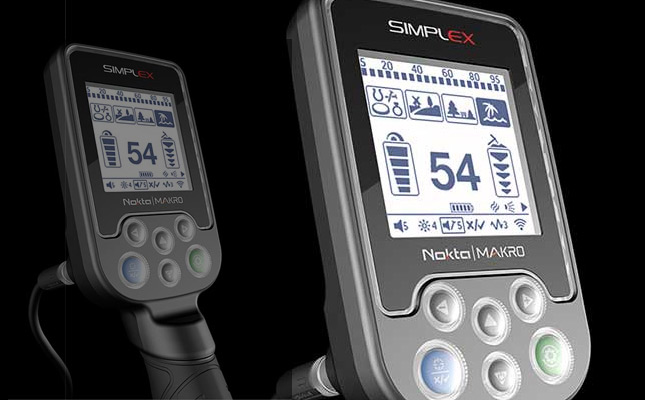 All about the Nokta Simplex is collected here (news, tests, comparisons with other devices, different reviews and opinions). Plus, on Knowledgebase pages there is additional information you should know before buying the Nokta Simplex. The experience of others will help you save your time and money. Happy hunting to everyone!
WATCHING NOW