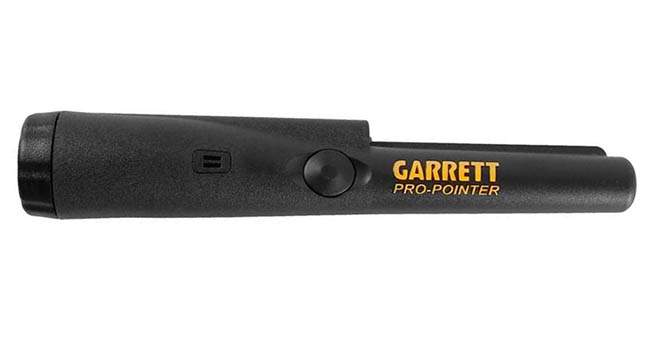 Description. 360° side-scan detection area. Operating frequency: 12 kHz. Holster included. Battery life: up to 30 hours. Operating temperatures: -35 to +70°C.
Features

Manufacturers:

Garrett (USA)

Model:

Pro-Pointer

Type:

pinpointer

Protection against water:

water resistant

Audible alarm:

Yes

Vibration alarm:

Yes

Adjustable sensitivity:

No

Length:

23 cm

Weight:

200 grams

Battery:

9V
Garrett Pro-Pointer on MD Hunter (latest, see all →)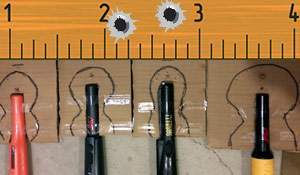 Comments on Minelab PRO-Find 35. The comparison, tests, drawbacks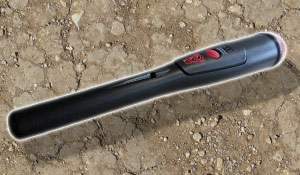 Thracian pinpointer (cheap). NEW 2017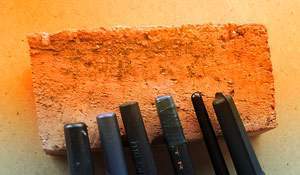 Test your pinpointer on a brick. You'll be surprised
Review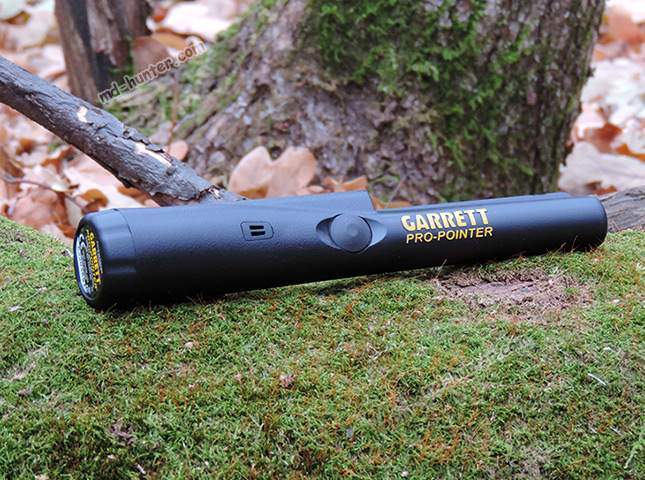 The Garrett PRO Pointer is a hand-held pinpointing metal detector. It is designed to reduce time while determining the location of small finds like coins, jewelry and tiny historical artifacts.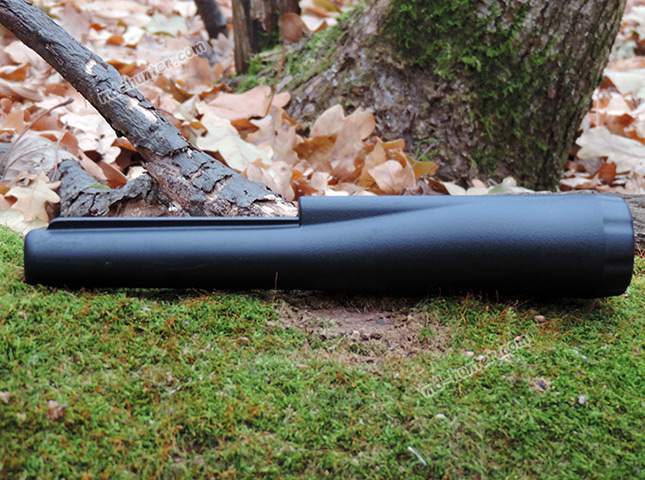 The 360? detection area enables the user to effectively scan both vertical walls of the holes and horizontal ground planes. Automatic sensitivity and ground effect compensation. High impact and shock resistance, protection against moisture. The Garrett PRO Pointer is one of the most practical and easy-to-use devices. It operates on the "turn on and go" principle. The sensitivity of the device allows the user to detect finds which size starts with the fragment of the needle tip. The pinpointer has two types of alarm: sound and vibration. By switching between these modes you can search not only with combined alarms, but also in complete silent mode (vibration response only). There are two ON power modes, a quick one operates by pressing and holding the power button, and switching OFF until the button is pressed again.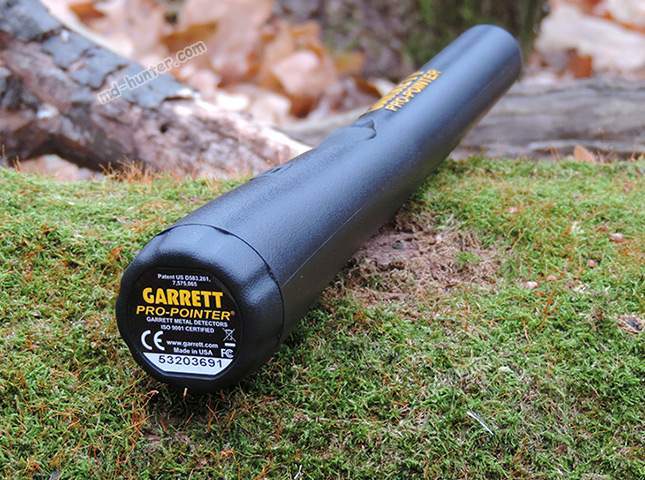 Additionally, the Garrett PRO Pointer has a built-in LED flashlight. The power supply of the pinpointer is a 9V "krona" battery, the rechargeable battery use is also allowed. The continuous operation time is more than 10 hours.