The coin is dug out, but the hole continues 'sounding'. There it is – hunter's luck! See the photo report: a spadeful of coins. Do you want to know what machine picked up the hoard?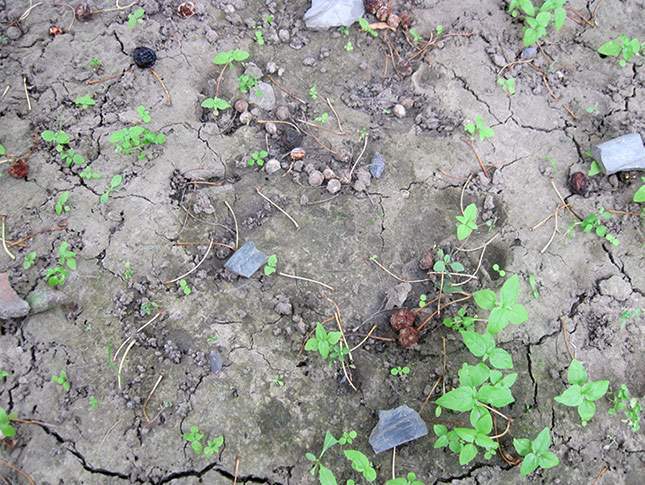 The hoard was found in an orchard. One had come across the coins there before, but rarely. The hunting spot was chosen by reference to pottery shards. So watch your step and you will have hunter's luck!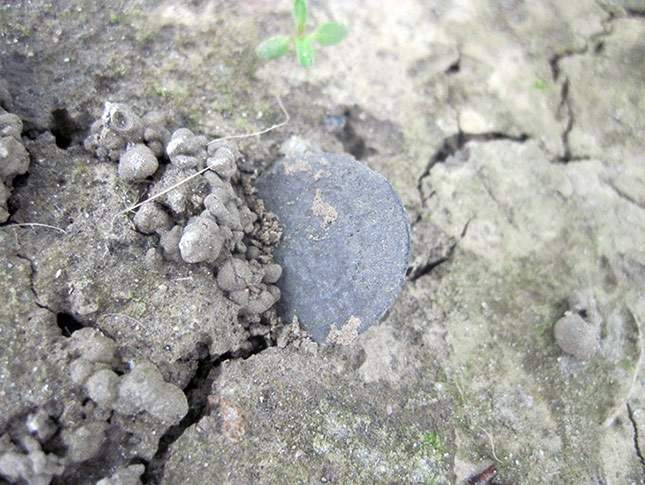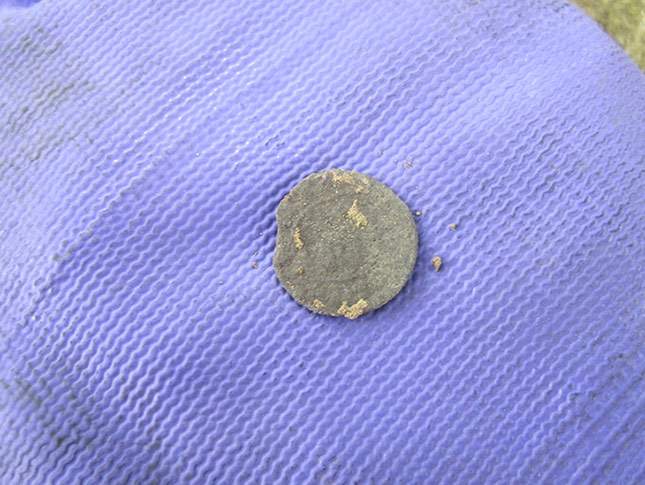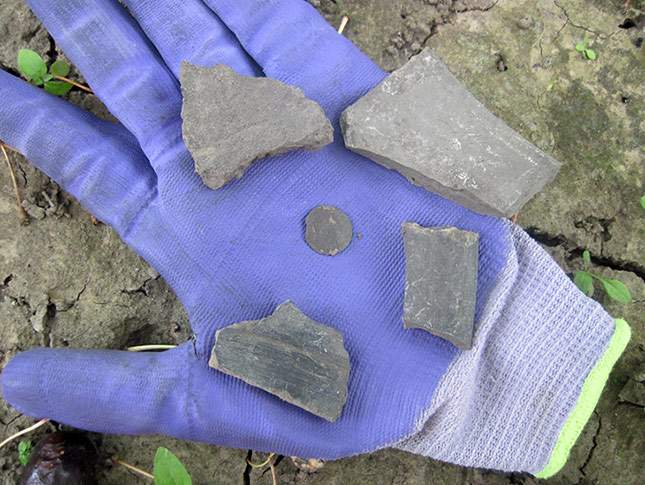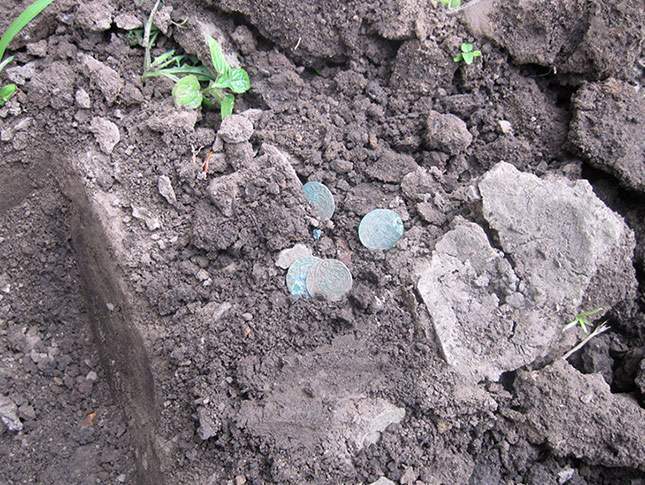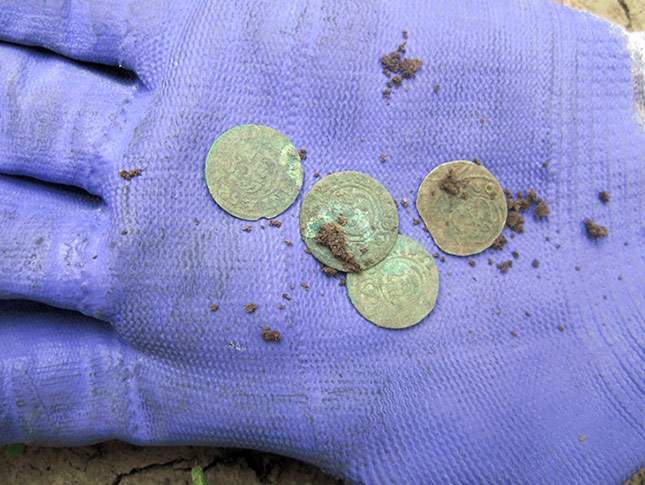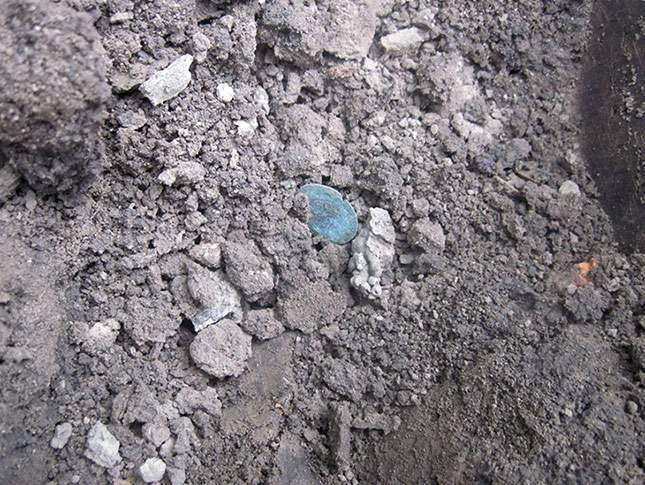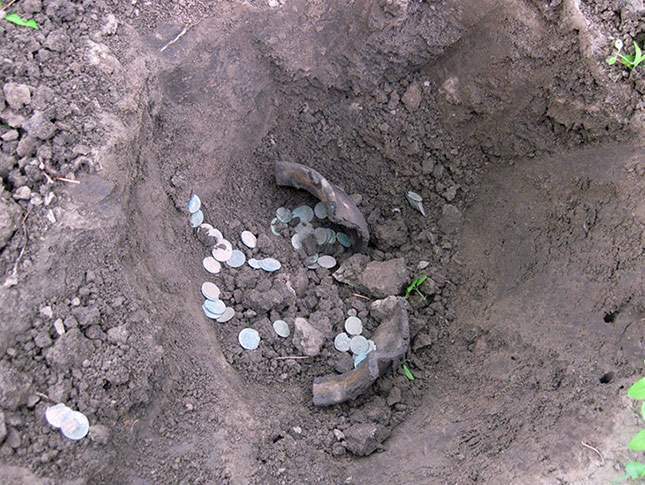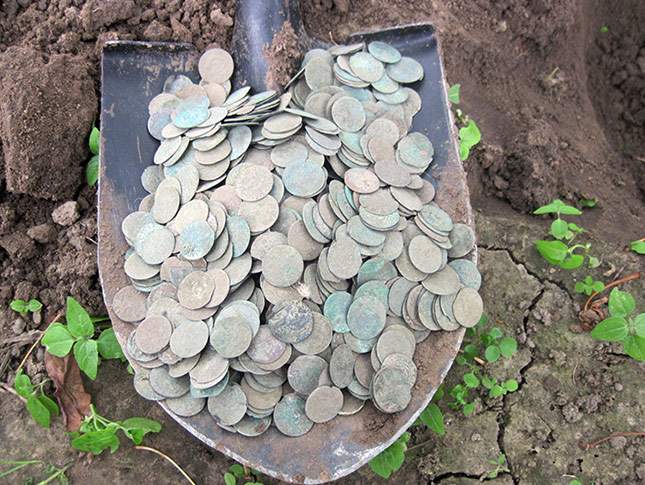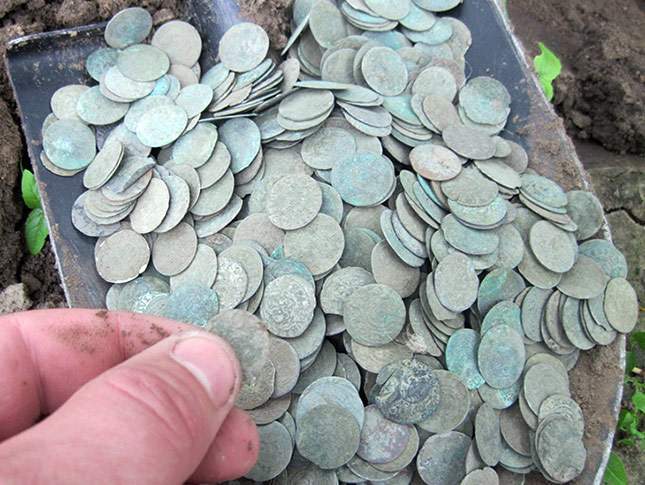 The first coin was discovered at the surface. The hoard contained a total of 1,227 coins. And it was the Teknetics G2 metal detector that picked it up.
Crazy hunters! Just found – and immediately sold that hoard for… $885 at the hunters' illegal auction.
WATCHING NOW