Can you name 13 reasons why people want to buy an XP Deus? Without any doubt, anyone will mention the recovery speed first. And everything kinda seems to be reasonable: you take the XP Deus, choose Reactivity 5 – and you are already a master of treasure hunting… Take a look at the results of the XP Deus V4 depth test and think it over. Best target separation is not always a good thing. So if you need the detection depth, you'll have to sacrifice the recovery speed.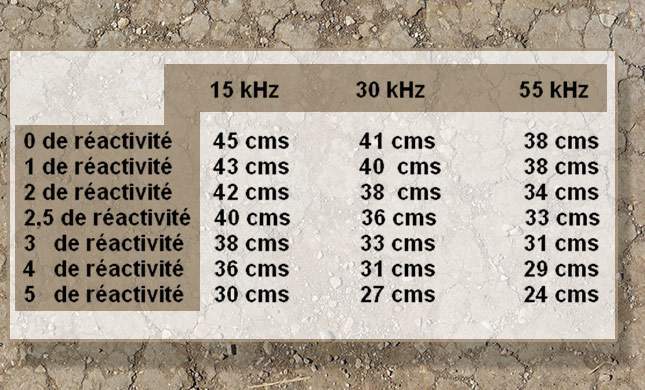 What do you think of the difference that makes 15 cm between depths? And it's a gap within the same frequency – only the Reactivity setting (recovery speed) was changed. To get a complete picture, look at the difference in the diagonal's view: 15 kHz Frequency / Reactivity 0 – versus – 55 kHz Frequency / Reactivity 5.
The V4 software has already come into wide use. The general section relating to the XP Deus metal detector is here (news, tests, comparisons, different opinions and reviews). On Knowledgebase pages there is also additional information about the XP Deus (specs, features, user manual, the list of coils, and more).
WATCHING NOW