The issue started from a Deteknix pinpointer: according to comments, it reacts to a brick. We started testing the others and… Yet red brick appears to be a target for a pinpointer. If you aren't aware of it, you can take a long time over breaking the bricks while searching for your find.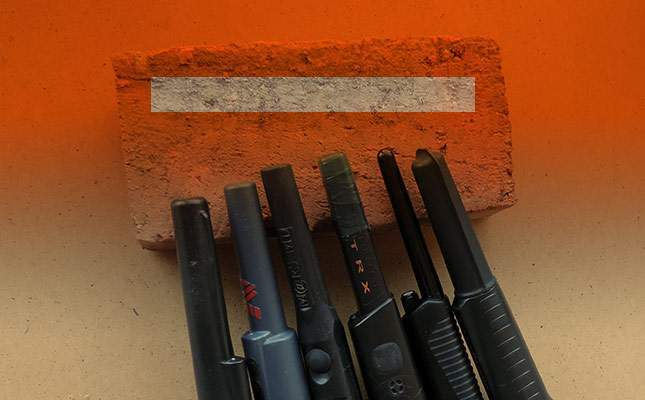 Take a red brick. I tested on an almost modern 50's-60's one. My buddy did a test on a 19th-century old brick. Turn the pinpointer on holding it in the air and move it closer to the brick… You'll get a signal as if it were a find.
Quite a few probes are able to tune out by choosing optimal ground balance. To use this feature you should turn the pinpointer on when experiencing outside interference. For instance, when searching in saltwater turn the pinpointer on while submerged. Let's try to turn it on while on a brick, shall we?
It works for a brick, too. But… Check the detection depth without turning the pinpointer off. I won't name the worst ones (the manufacturers will be offended). Only a Garrett PRO-Pointer as well as MarsMD pinpointer got acceptable results: being tuned out they saw a coin in a 2 cm depth. By way of comparison, without eliminating a brick, the same coin can be easily detected in more than 5 cm depth.
That's what a red brick is. It's a must-know for those who are trying to treasure hunt in abandoned houses using a pinpointer. All about pinpointers is collected here. Haven't you missed a deep nozzle for a probe? And what about pinpointer on a stick for beach hunting?
WATCHING NOW