Three frequencies, amphibious machine, a large screen with backlight, large wireless headphones, smartphone app, 2 coils supplied… Want to know the price of a new Quest PRO metal detector? Nokta, Garrett, and Minelab feel nervous, while the Chinese manufacturer fascinates treasure hunters (you).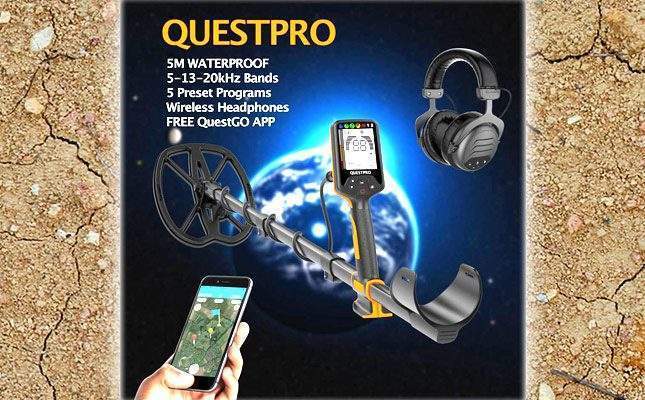 Here's what's currently known about the new Quest PRO unit. Alternatively, this model can also be marked as the QuestPRO. First, don't confuse this one with the old Deteknix Quest PRO. Such a manufacturer no longer exists, forget it. The detector isn't produced anymore, and it's because of this machine that Deteknix had to vanish: it appeared to be a copy of another detector (Teknetics T2). After being sued Deteknix announced its demise, and… a newly established trademark — Quest Metal Detectors.
Second, my personal warning: if you are going to buy the Quest PRO device, think twice. Do you want this kind of machine? See how the Quest units detect gold and how they actually work.
There was a time when MD bloggers hit the old Quest PRO detector against a lamppost a while back… But these days are gone. Now the Quest PRO has become a new machine.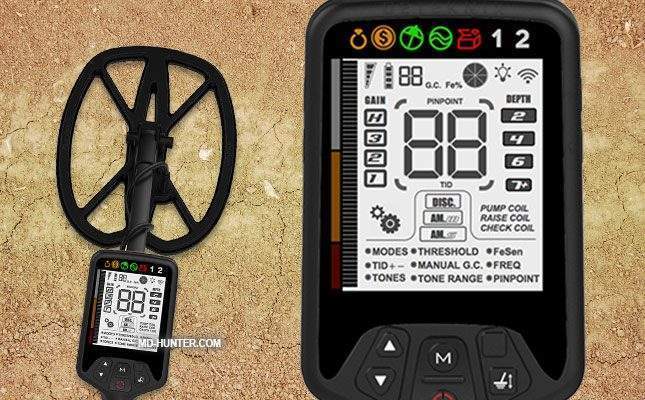 VLF (Very Low Frequency), IB (Induction Balance) technology. Three frequencies: low 5 kHz, medium 13 kHz, and high 20 kHz. Can be submerged up to 3 meters (amphibious detector). 5 factory preset and 2 user customizable programs. An enormous screen (60?70 мм) with backlight. 6-tone audio response. Has VDI (Target ID) in the range of 0-99. Automatic and manual ground balance, noise cancel. Wireless headphones (plus, there is a jack for wired ones). Comes with a stock Turbo-D 11 coil. Smartphone app. Weight: 1.35 kg (specified in the specs).
The Quest PRO has been launched for sale, being priced at $799 in the USA and €799 in Europe (the cost in Europe is more expensive). The prices above are for packages supplied with 2 coils (11 and 9 inches) and wireless headphones. And it's the category of mid-level machines ($500-$999).
The second coil from the Quest PRO package is a 5?9.5 Blade. Shape: ellipse. Size: 9.5×5.5 inches (24×14 cm). Type: Turbo D. Weight: 300 grams (0.65 lb).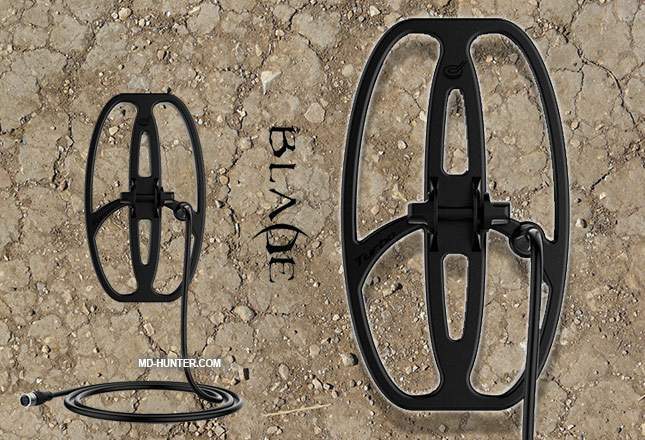 By now, a competitive struggle has broken out among mid range metal detectors. Not long ago a triple-frequency Nokta Impact was released by Nokta, a bit later Garrett revealed its Garrett AT MAX. Afterwards there have been the two new machines at once – Minelab Equinox 600 and Minelab Equinox 800 – rolled out by Minelab. XP's inexpensive detector, a cheap modification of the XP Deus, is also coming soon. And all of these units are competing with each other (in the price range of $500 to $999). Of course, the Chinese devices are not the most attractive ones in this struggle, especially when their happy owners start talking about them. But still, they will definitely attract their customers. Maybe you?
All about the new Quest PRO metal detector is here. All news and tests performed by Quest Metal Detectors (former Deteknix) can be found here, and there are not only detectors, but also pinpointers and MD accessories produced by this manufacturer.
WATCHING NOW