Here are two Turkish pinpointers launched with a difference of 1 year. Outwardly, it seems that Nokta has taken a ready-made pinpointer, added orange and shown a new product. But there are differences.
Since recently Nokta has merged Makro, its competitor, and now the Nokta Pinpointer and the Makro Pointer are being produced by one team.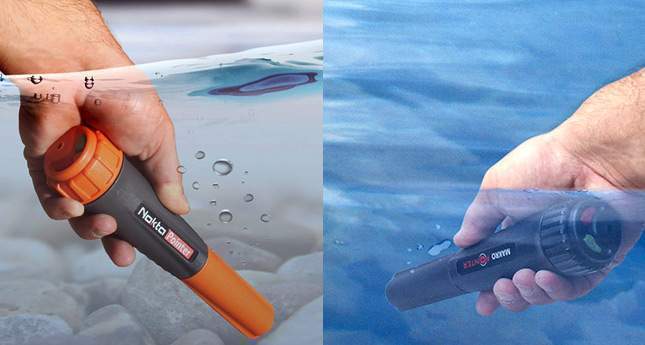 Important! According to the advertisement, these pinpointers can be assumed to be underwater ones. It is not the case. Both correspond to IP67 standard. In practice, this points to the fact that the pinpointers can be submerged up to 1 meter for a short time. But it is impossible to hunt with them underwater (as, for instance, with a new product of 2015 – Garrett PRO-Pointer AT).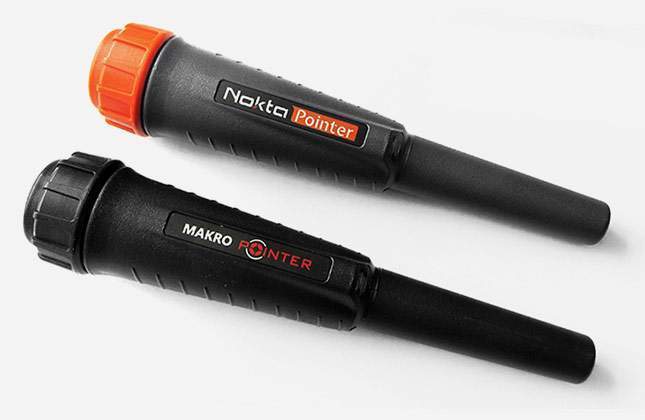 Both pinpointers have equal overall dimensions. There are also no changes in component parts. The Nokta Pinpointer has got a contrasting color with the addition of orange (the Makro Pointer comes in black only).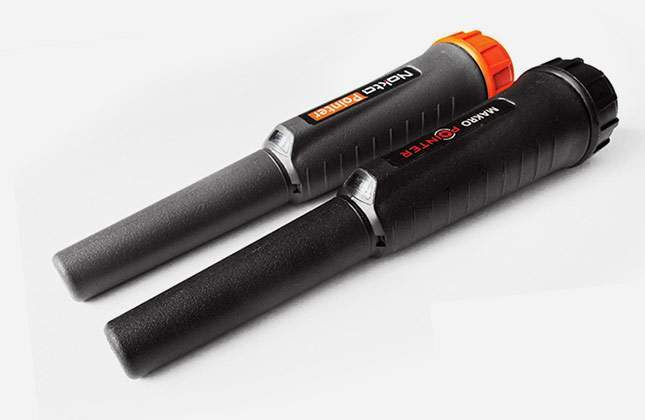 There is a difference in control. For example, the backlight in the previous Makro Pointer is switched on with the simple press of a red button; in the Nokta Pinpointer two control buttons should be pressed simultaneously.
The old Makro Pointer has an adjustable sensitivity with the range of 4 values. The newer Nokta Pinpointer has the one with the range of 10 values.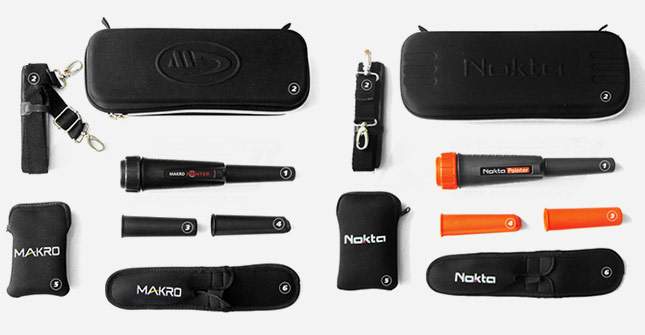 Also, the Nokta Pinpointer has a lost alarm (emitted after 5 minutes of inactivity) and an auto shut-off (switched off after 10 minutes of inactivity). Both these functions are absent in old Makro Pointer.
I will add that a difference in depth has been noticed: the Nokta Pinpointer has increased a target detection depth by about 7-10 percent as compared to the Makro Pointer. Although I think a great depth for a pinpointer isn't always good (as well as an abundant number of settings). I think the Garrett Pro-Pointer has had an optimum depth and practical effectiveness.
All about the Nokta Pinpointer is collected here (news, tests, comparisons with other devices, different reviews and opinions). Plus, on Knowledgebase pages there is additional information you should know before buying the Nokta Pinpointer. The experience of others will help you save your time and money. Happy hunting to everyone!
WATCHING NOW