All metal detectors bring finds. There isn't a better or worse device. But there are machines with which hunting can be easier or more difficult. Here's an example: what a user of the Fisher F75 gets after the Garrett ACE 250.
So after using the Garrett ACE 250, a new owner of the Fisher F75 receives more accurate determination of metals. This will reduce the number of holes with unwanted finds (and will give you additional time for more desirable ones).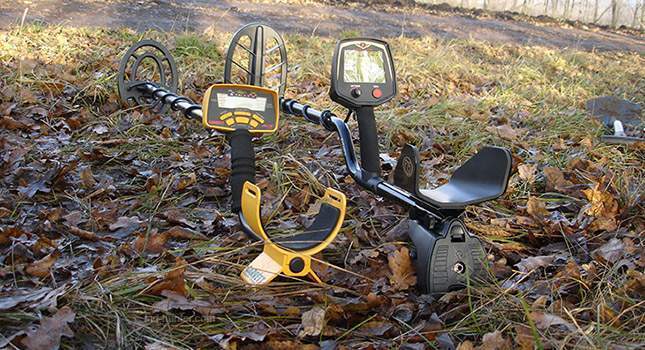 The Fisher F75 has a ground balance setting. This function allows maintaining a target detection depth in soils which affect the metal detector. Also, the F75 has TargetID/VDI numbers that give a more accurate identification of target under the coil.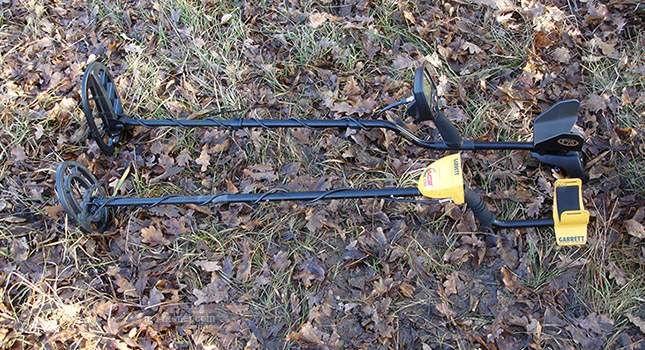 The Fisher F75 construction is more comfortable. And although the F75 armrest has no fixing strap, it holds the arm more tightly.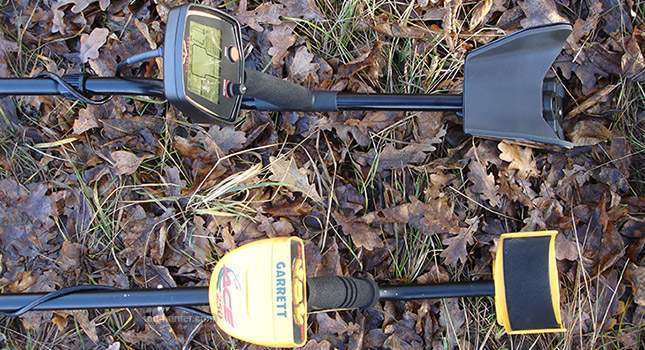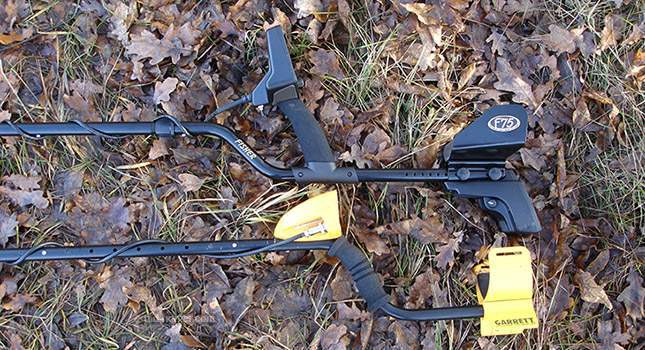 The Fisher F75 armrest can be moved along the shaft while adjusting it to the arm length. This adjustment range is wider than that of the ACE 250 and can be easily done without any tools. The ACE 250 armrest is limited with two positions on shaft and a screwdriver is needed to displace it.
The Fisher F75 grip pad is fixed, whereas the Garrett ACE 250 foam grip starts spinning and sliding down the shaft in course of time.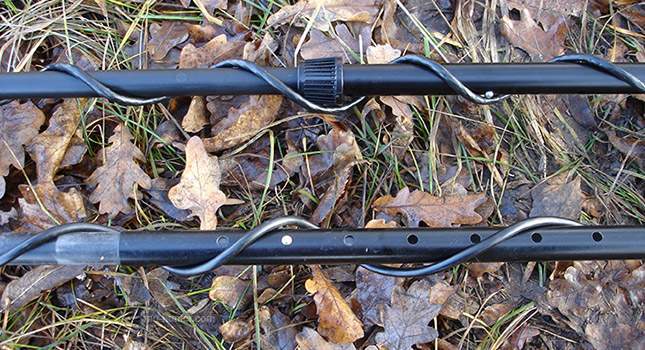 In as little as one year of searching with the Garrett ACE 250, there appears to be a play in the shafts – slight knocking of shaft connections felt in the hand at each sweep with the metal detector. The additional locking collars help solve this problem with the Fisher F75 shafts.
The power supply of both metal detectors is 4 AA batteries.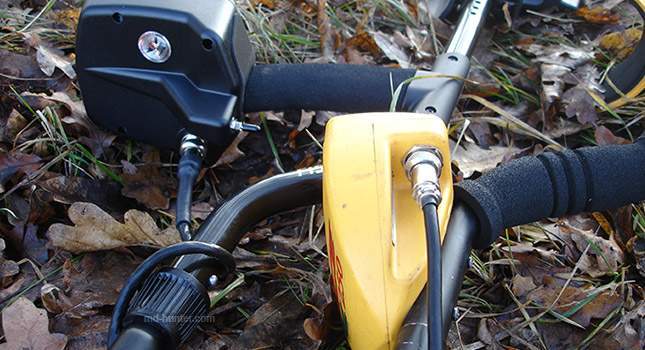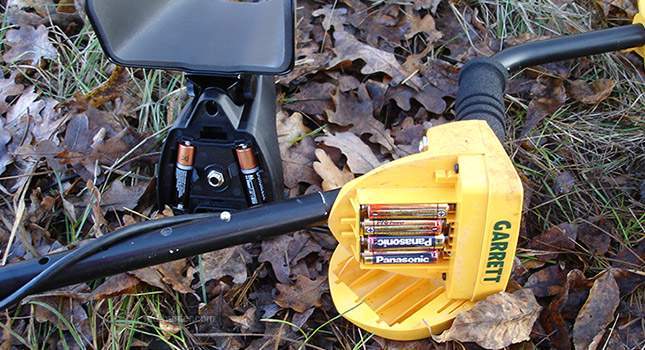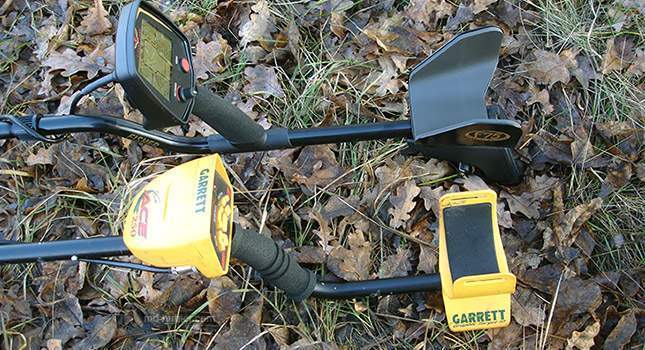 A large coil of the Fisher F75 (ellipse, 11 inches) gives an increased detection depth compared to the usual Garrett ACE 250 coil (ellipse, 9 inches). The DD coil type provides an effective search of finds including the smallest ones.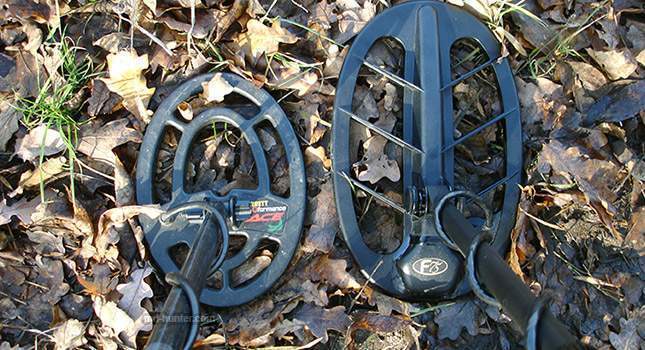 But there are also nuances of different manufacturers. The Garrett ACE 250 coil comes with rubber washers, due to which it can easily change the angle and doesn't hang loosely on the shaft at that. There is no such thing as coil rubber washers in the Fisher F75 package. Pay attention, the bolt of the Fisher F75 coil is noticeably thinner (but the coil weight is heavier). With the absence of washers, such bolt will serve less time.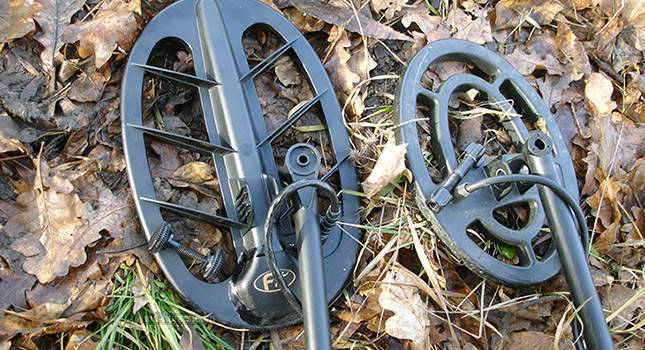 Although manufacturers are different and experience with the Garrett ACE 250 is not overloaded with special hunting nuances, it isn't difficult to understand how the Fisher F75 works.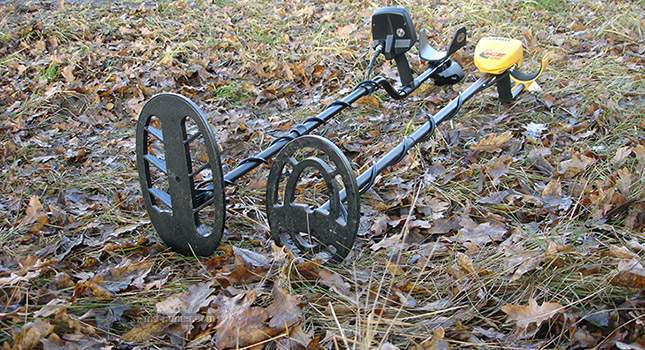 For more information about Garrett ACE 250 and Fisher F75 metal detectors see Encyclopedia pages. Video, photo, parameters, features, comparisons, additional coils.
WATCHING NOW