Coiltek has announced a new product 2017 – Coiltek 22 DD Goldstalker coil – that fits the Minelab GP, Minelab GPX, Minelab SD machines (all of them are specifically made for finding gold nuggets). Coiltek has already had a similar coil (identical shape, size, name) in its model lineup, but it's been a Mono version. The new coil comes as DD type.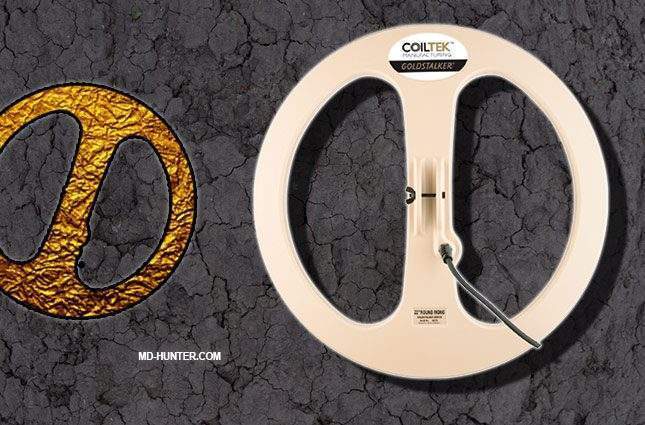 The Coiltek 22 DD Goldstalker coil. Shape: round. Type: DD. Size: 22? (54 cm). Weight: 1,100 g (38.8 oz). The coil is compatible with all of the Minelab GP, Minelab GPX, and Minelab SD series. Presumably designed for gold prospecting with maximum ground coverage. It's possible that this coil can also be used while searching for usual historical artifacts. According to the manufacturer, it can find objects at a depth of more than 2 meters (7 feet).
Note that there exist now two different coils with the same name – Coiltek 22 Goldstalker – in Mono and DD versions.
All new metal detectors 2017 are collected here. All content related to Coiltek is in a separate topic. Plus, you can find the info on Coiltek coils on Knowledgebase pages.
WATCHING NOW