Here's a super photo report: WWII German saboteur cache. Or is it a hoard hidden by saboteur? Five containers that preserved the finds in perfect condition – ready to be applied today. The cache was picked up by the Latvian searchers.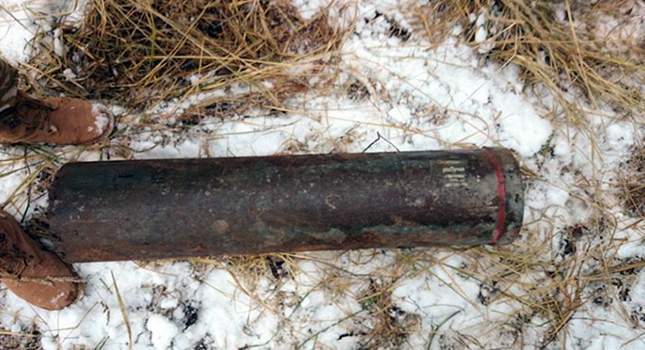 Five hermetically sealed metal containers cylindrical in shape were discovered in the cache for saboteurs. With such tangible size and weight, it's rather complicated to run about in the woods.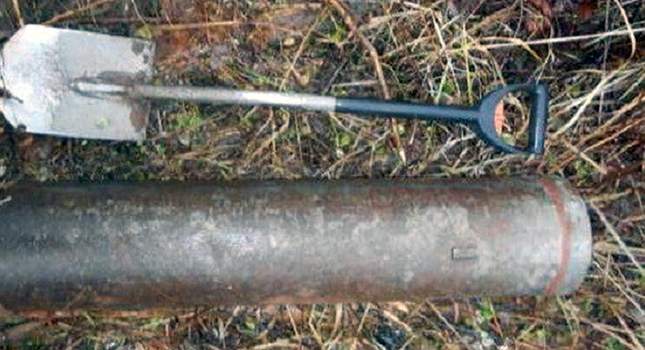 All containers intact and clearly marked.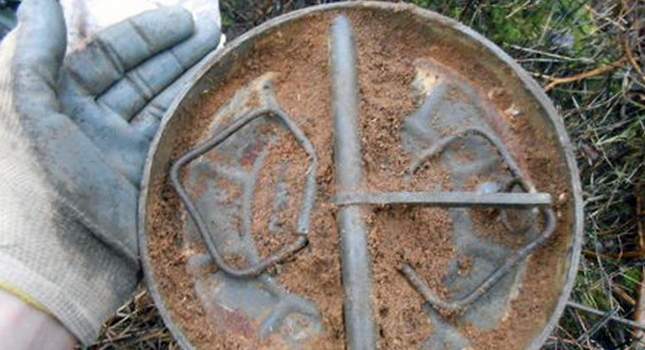 When opening the containers, inside there were German munitions kits for demolishing various objects. Arms and explosives had been intended to be used by saboteurs who were to conduct operations in the rear of Soviet troops. Despite the age and contents of the containers, the finds remained in a condition not worse than that of museum exhibits.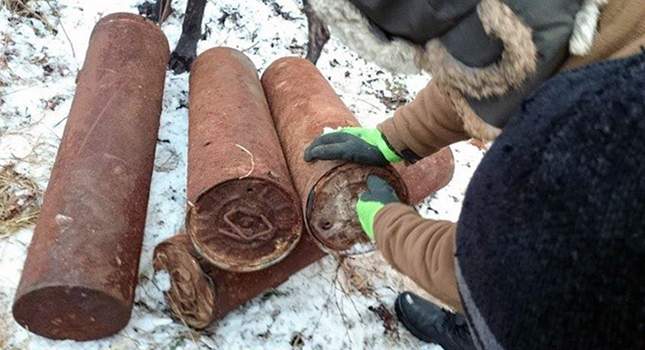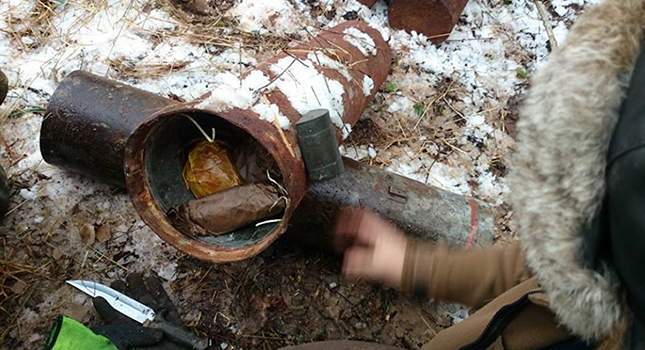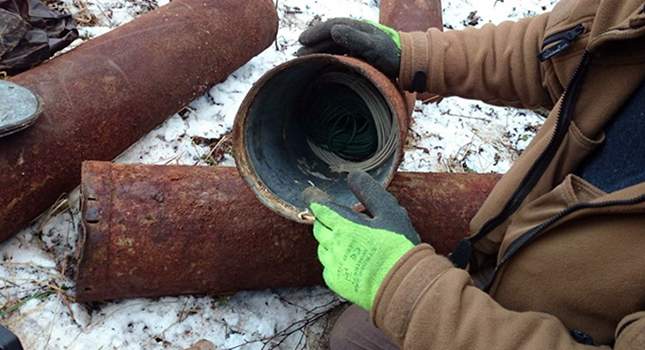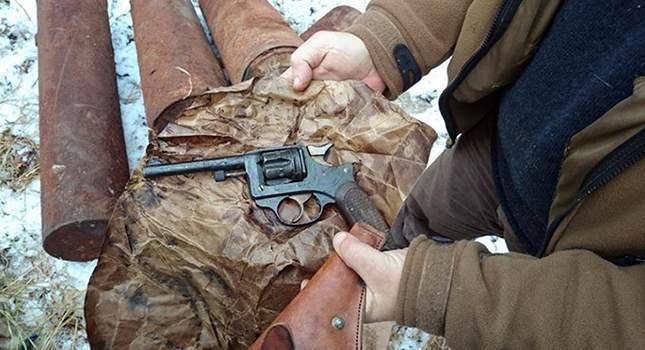 A revolver in perfect condition. Even the leather holster looks better than if it had been stored in a museum.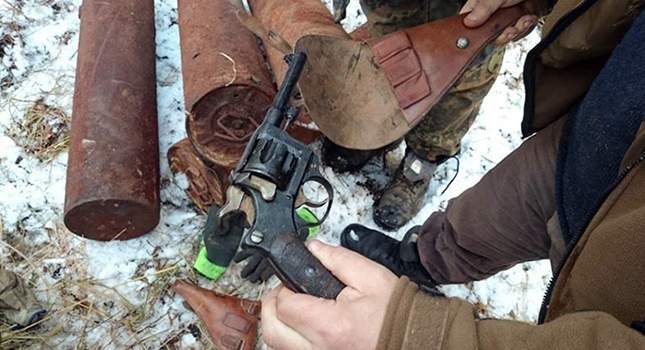 All inscriptions on the gun readable, there is a coating of corrosion preventive grease. Ready to fire right now!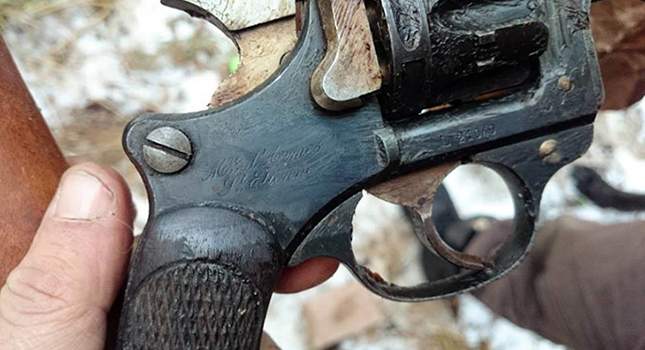 Explosive camouflaged as a lump of coal. Such surprises were thrown into coal piles at railway stations. When the coal was tossed into the steam locomotive's firebox, it resulted in guaranteed diversion.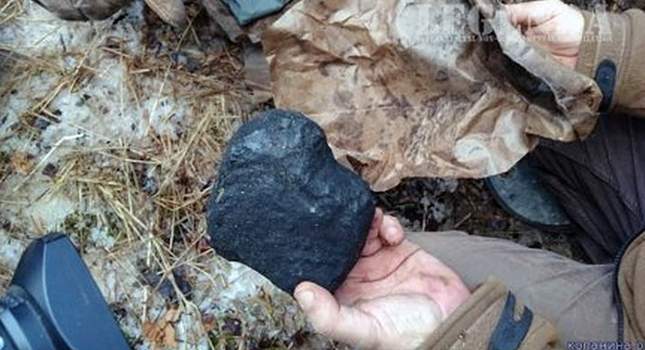 Flare gun cartridge case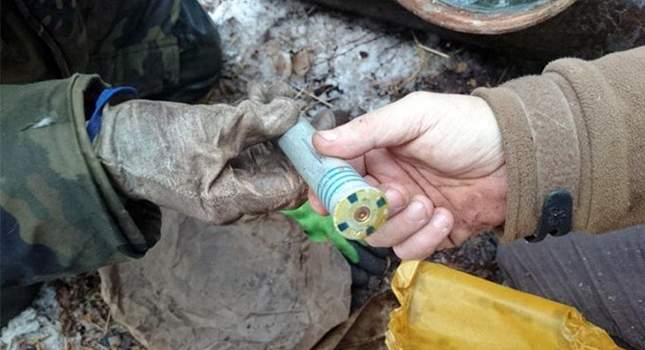 Explosive capsule hidden inside the cartridge case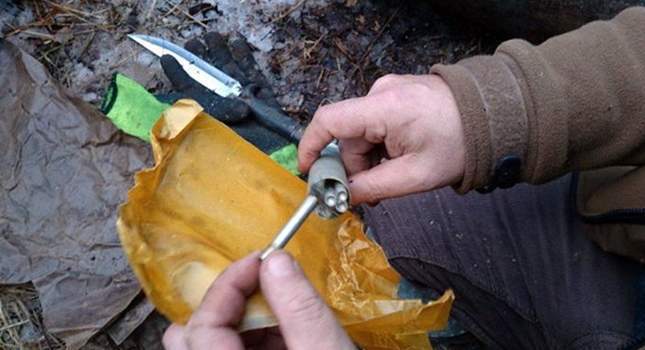 Penknife and pliers wrapped separately – the tools necessary to plant explosives.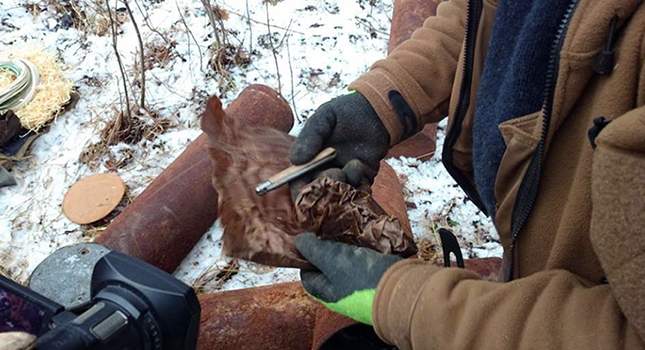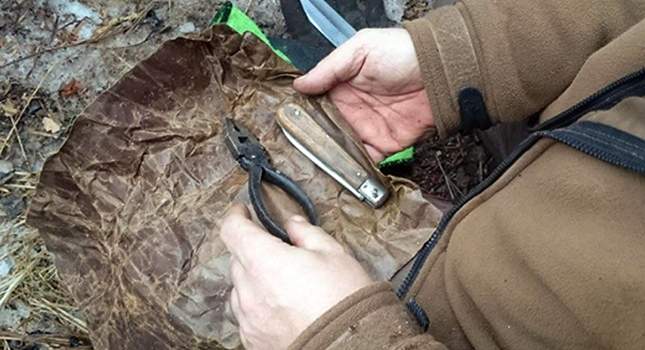 On closer examination the knife turned out to be made in Solingen, Germany.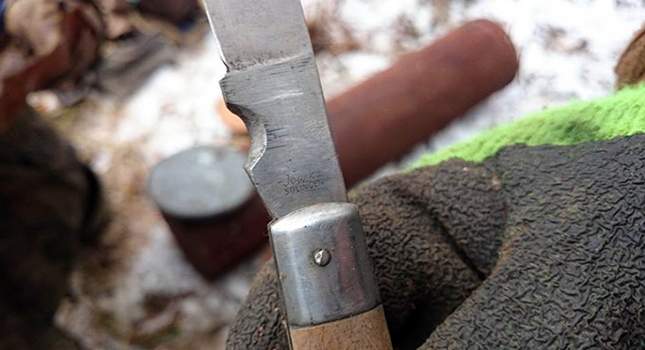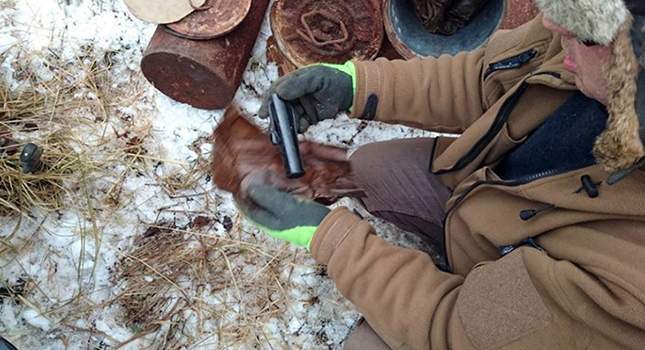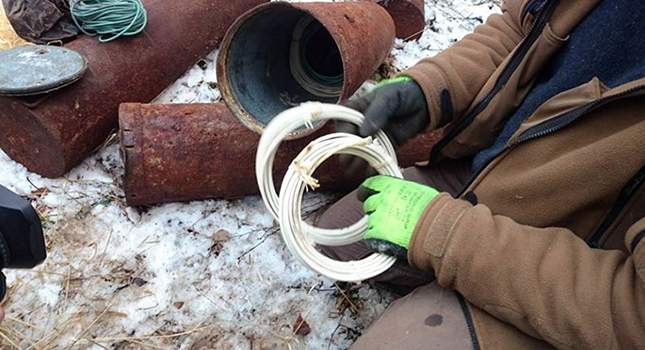 A Polish-made offensive grenade.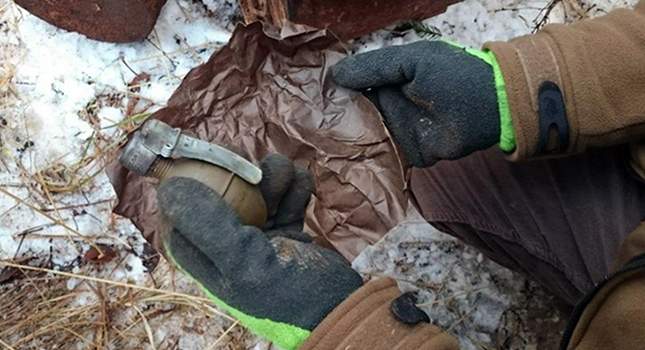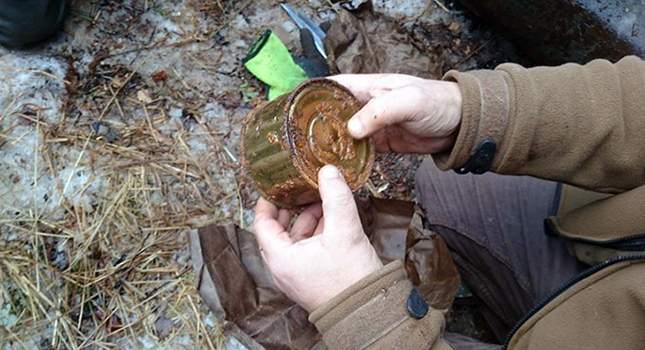 Revolver cartridges in the package.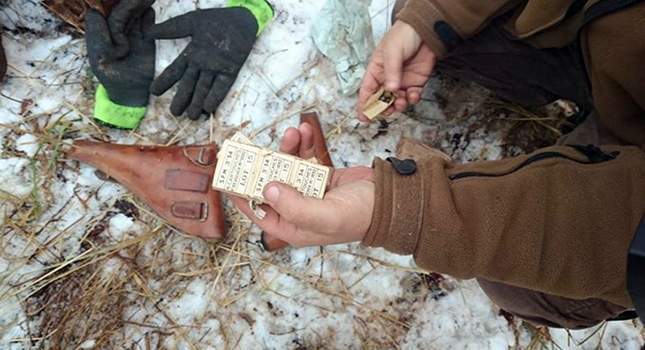 Cartridges in perfect condition too.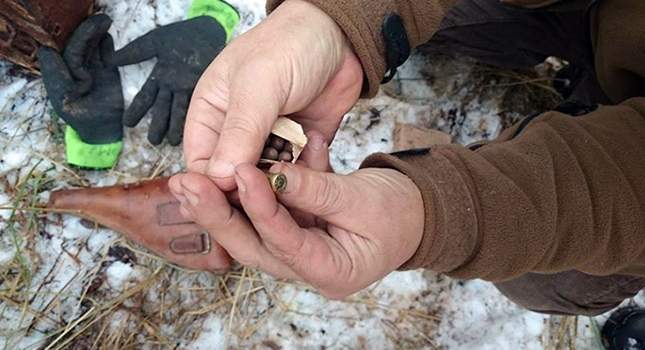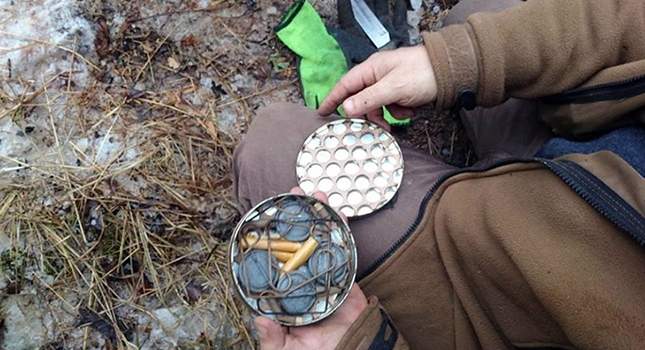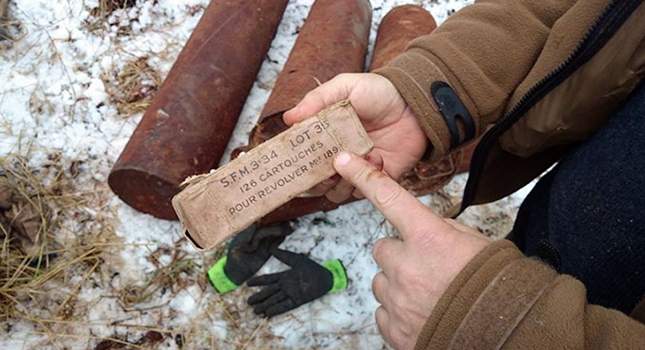 Magnetic mine. Used to be attached to metal surfaces – e.g., to the bottom of a car.
Blasting caps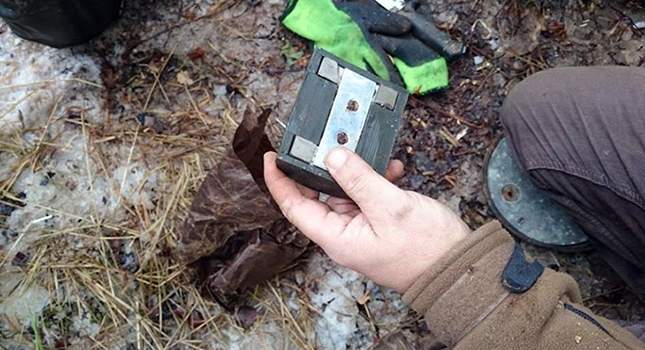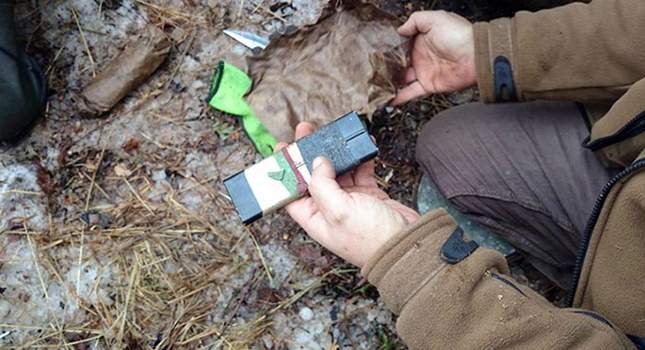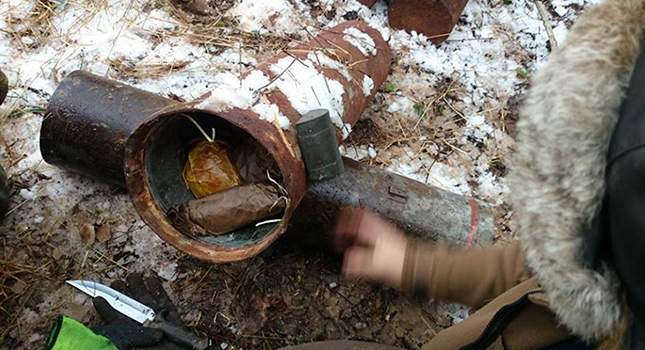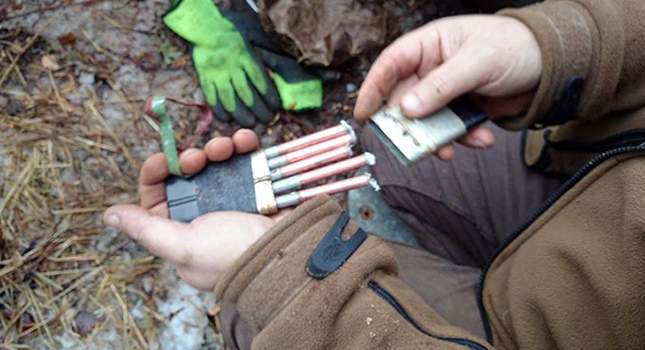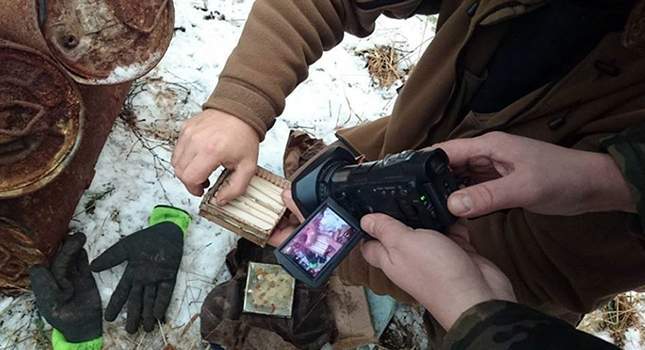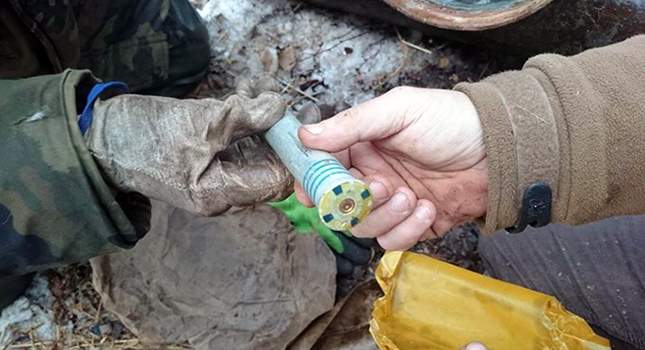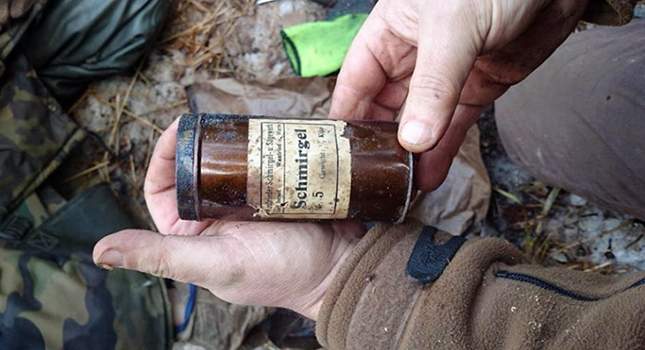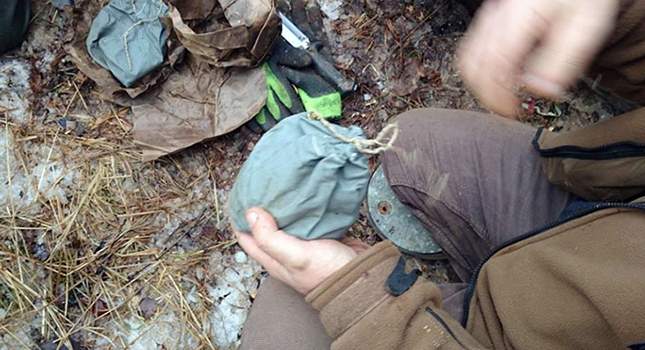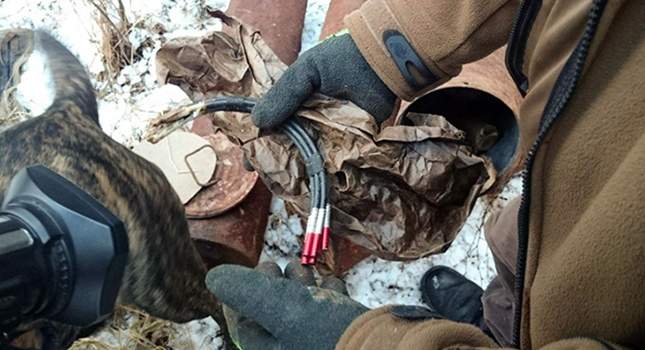 An RGD-33 fragmentation hand grenade. Turn your attention to the condition of the find – as if it hadn't lain in the soil for 70 years, but had been simply taken out of the box in a warehouse.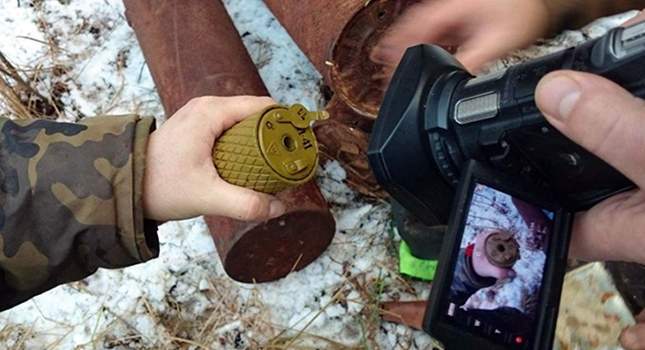 That's the way this saboteur cache looks – actually it's a hoard of military items that had lain in the soil for more than 70 years and perfectly preserved to our days.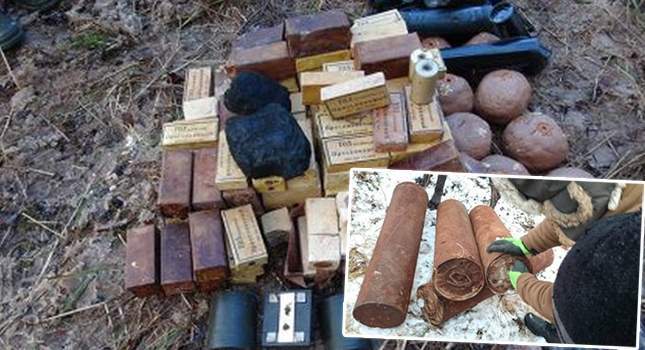 Happy hunting to all! More info on WWII artifacts can always be found here. Did you see a motorcycle unearthed? Don't miss the amazing photos – WWII finds grown into a tree.
WATCHING NOW