Treasure hunters want to dig up finds. The Chinese want to sell counterfeits at all hazards. And when there are no finds, who will have to deal with the problems? It will be the original manufacturer. See the photos: fake Coiltek coils, made in China.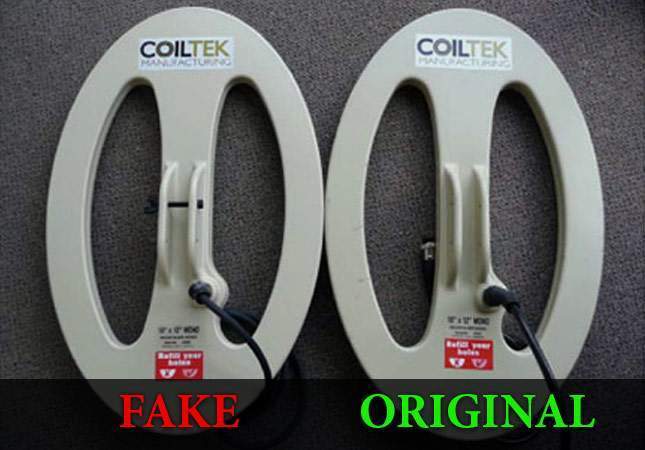 These coils are really very similar. At first blush the differences are imperceptible.
The original coil has a silver-white logo background. The counterfeit has a simply white one. There is a small difference in the thickness of letters.

There is also a difference in the thickness of letters on the "Refill your holes" sticker.

At the cable entry point there is a spiral strain relief. On the original coil this one is glossy. The fake coil has a matted strain relief. Also, the original coil has silicon under the screw part of the strain relief whereas the counterfeit doesn't.

The main distinction: the original Coiltek coil has a matted cable stamped every 170 mm with the mark 'Coiltek'. The fake has a glossy cable without marking.

Alternatively, Coiltek proposes to check the authenticity of coils through the security certificate (supplied).
The complete list of Coiltek coils is here. Specs, features, photo reports, videos, compatibility with metal detectors.
WATCHING NOW