An expensive and heavy machine searching itself for gold. Kellyco Metal Detectors store has given the price of $9999.00 on the Minelab GPZ 7000 for pre-order, pointing out an "old" price of $12499.00 in addition. Do you know how the Minelab GPX detectors costing $5000 have been promoted?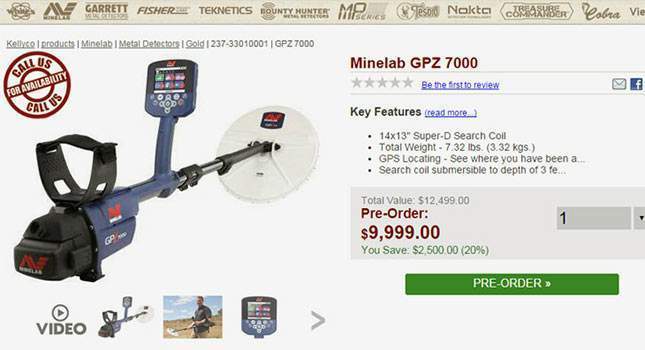 The start of the super expensive GPX gold metal detectors was very simple… A pair of promoters have come to France and thrown at the state level the booklets with the GPX and gold nuggets' photos far away to Africa. And that's all! Things are happening.
And I've also been surprised by the weight… 3.2 kilograms! For the ground metal detector it is overkill. With such weight it is impossible to search without a chest rig.

Is it interesting?