Minelab have released a software upgrade for their Minelab Equinox 600 and Minelab Equinox 800 metal detectors. According to the manufacturer, the biggest problem – silver target indication, because of which the Equinox owners even threatened to sue Minelab – has now been solved. This issue became a hot topic in summer 2018: the Minelab Equinox users complained that their devices couldn't see (or properly identify) silver finds, e.g. coins.
What's new in the Minelab Equinox software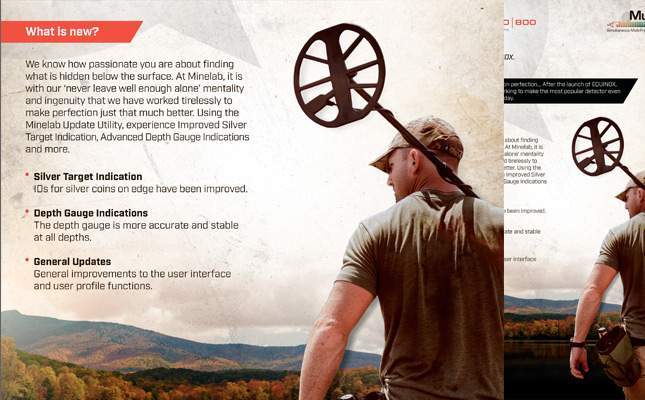 Changes in the Minelab Equinox 600/800 software have primarily affected the silver target ID. It was the most important, and most unpleasant as for the owners, problem that needed immediate solution – there were a lot of customer complaints after noticing that their detectors had missed silver items.
It's rather difficult, though, to determine the fact that you miss finds while hunting with your machine. Supposing the latter missed an object – you wouldn't even become aware of this and would simply keep going further. The problems begin when you suddenly get to know about it after a while – you double check and… Oh gosh, how many things have been left behind while sweeping for nothing with an silent rod?
Among other Minelab Equinox features that have been improved are the depth gauge indications, user interface and user profile functions.
The User Profile bug wasn't so critical as the situation with silver finds. However, the manufacturer had to improve it, too. It was something like this (an original description provided by one of the Equinox owners):
"I have noticed that if you shut down your unit in the user profile mode it will change the standard mode to the user profile settings. Just set a mode and save it as your user profile. Go back to that mode and set it like you want it. Go hunt, switch to your user profile and hunt then shut down while still in your user profile setting. I think you'll find the mode you had set earlier has now changed to the user profile settings".
Minelab Equinox Version Determination. Where to download and how to update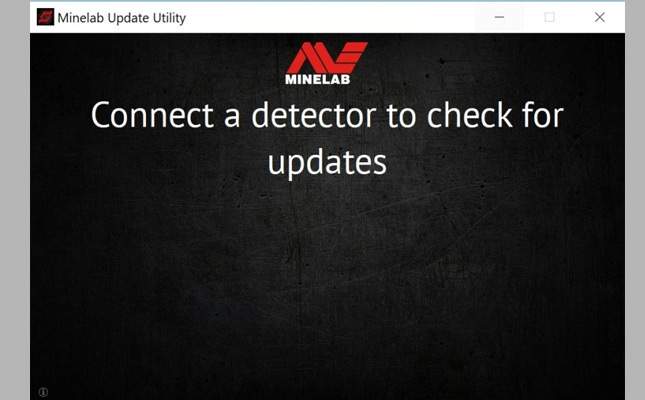 You can install the Minelab Equinox updates through the PC running Windows 7, 8, 10 or MAC OS (Apple). You will also require the USB 2.0 or 3.0 port, internet connection and 50 MB of hard drive space.
First, download and install the Minelab Update Utility to your computer (can be downloaded from here: link). Note that there are options for different operating systems, choose the right one – for Windows or MAC.
After downloading the Minelab Update Utility, connect your machine to the computer via USB (using the magnetic charging cable) and turn on the unit.
The MUU will determine your detector's current software version and an update available for downloading (on the manufacturer's website). If your device is already up to date, you will see a corresponding notice displayed. If a newer version is available, you'll be offered the upgrade.
How to revert the Minelab Equinox software update (rollback)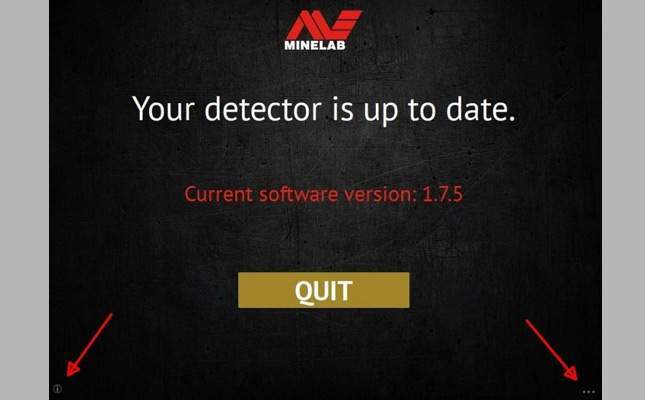 It's also possible to roll back the previous Equinox software. Moreover, you can switch between different software versions actually. To achieve that, find a small "i" and three dots in the lower corners of the screen – you can access the rollback menu and square up to experiment with the different update versions.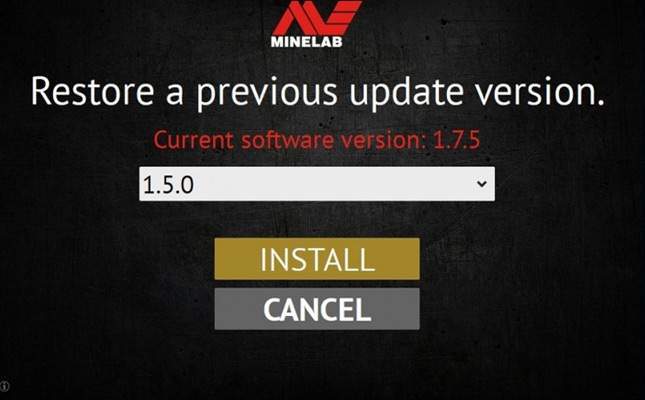 All of you who will update your Minelab Equinox, please write your comments about your success below: whether or not everything was ok, whether you faced some problems or difficulties, how you resolved them, what results you have obtained after updating your unit. Your experience will definitely help other Equinox users while Internet will immortalize your noble deed. Good luck, everyone!

All about the Minelab Equinox 800 is collected here (news, tests, comparisons with other devices, different reviews and opinions). Plus, on Knowledgebase pages there is additional information you should know before buying the Minelab Equinox 800. The experience of others will help you save your time and money. Happy hunting to everyone!

WATCHING NOW