How to replace a battery in the XP Deus? Thoughtful manufacturers know that selling an item to a user is only half of what they can get from one customer. There also exist after sale service, parts and accessories, repair… I get scared when I hear the word combination 'lifelong customers' )) Here's some useful information of how to replace a battery in the XP Deus.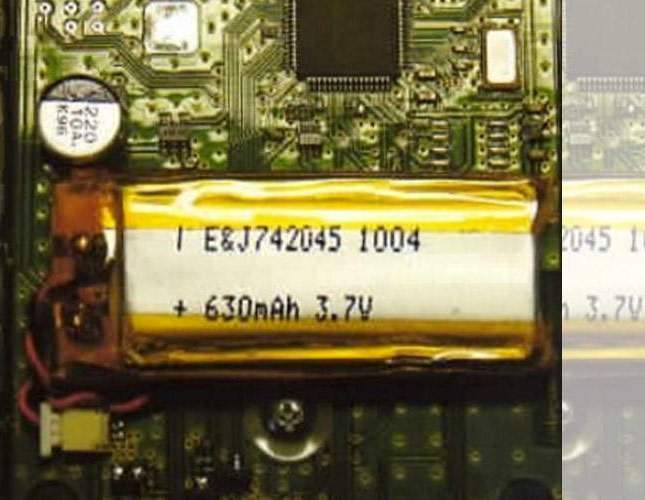 Since 2013, all of the XP Deus remote controls are initially equipped with the identical 630 mAh 742045 batteries (which refers to 7.4mm (thick) x 20mm (wide) x 45mm (long)).
While the new 'original and extremely branded' rechargeable batteries are obscenely expensive, it didn't work out to measure a new battery's capacity so far but maybe I will have such an opportunity in the future. However, once the battery was removed from the remote control and fully charged, it measured hardly 400 mAh capacity in most optimal discharge. It almost coincides with the theory, 33% capacity loss, if the capacity declared on a new battery corresponds to reality.
After looking through different comments I turned my mind to a rather good manufacturer (based on people's recommendations but, getting ahead of myself, it turned out to be really so) on AliExpress that produced a vast variety of different sized LiPo batteries with protection circuits as original batteries come with. I didn't find the size equal to that of the original battery, but after a close inspection of the machine opened I figured out there was some spare space there. As a result, I chose and ordered a few pieces of 3.7V 700 mAh rechargeable battery with part No. Е802244 (size: 44х22х8 mm). As it barely fit in the required size I didn't manage to find anything with greater capacity back then. Although those parameters, I should say, are rather good as well for that matter, especially if the battery capacity declared by the Chinese manufacturer will turn out to be true (I felt rather doubtful about that as a matter of fact). You can see the difference in size in the photo below: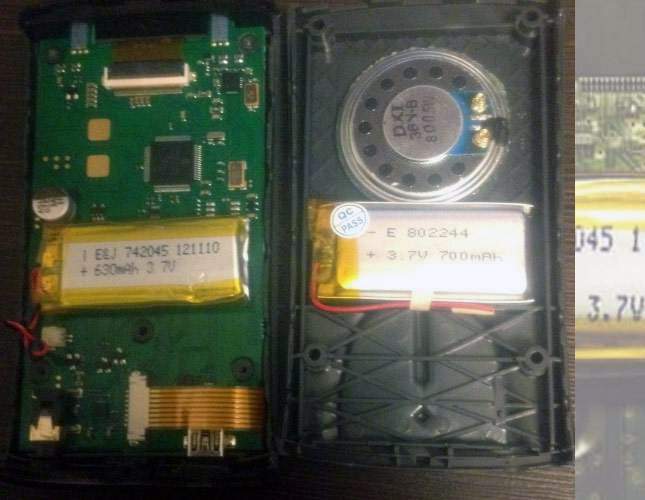 My order arrived rather quickly, so I charged the batteries in accordance with the manufacturer's recommendations and tested them using the smart charger with respect to the battery capacity, providing the discharge current a bit higher than the nominal one for the XP Deus remote – 150 mAh. The capacity measured turned out to be not only equal but even a bit higher that is quite surprising. I checked all the batteries from the package, calibrated the smart charger thoroughly and obtained the same results.
It should be stated that the manufacturer doesn't have these very batteries in stock at the moment, although there are ones that have two times less thickness (4 mm) and two times less capacity (350 mAh). These batteries can be connected in parallel, I think mine are made in such a way as well – two pieces are stacked together and soldered to the protection circuit.
All content related to the XP Deus metal detector is collected here. Also, there is additional info about this device on Knowledgebase pages – e.g., the machine and coil teardown.
WATCHING NOW