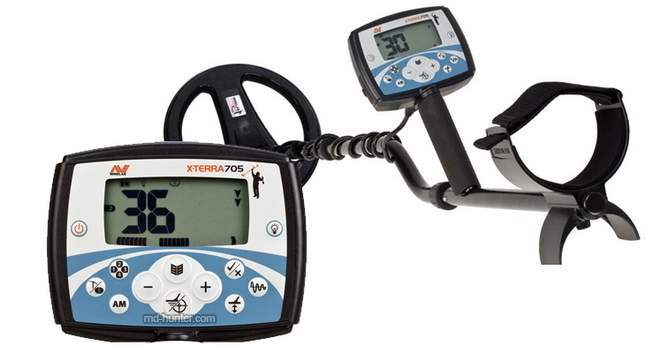 Model Features

Manufacturer:

Minelab (Australia)

Model:

X-Terra 705

Year:

2009

Type:

ground detector

Rating (owner reviews):

 ★★★★★

Display:

 Yes

Technology:

VFLEX

Frequency:

3 / 7 / 18,75 kHz

VDI / Numerical Target-ID:

Yes

Manual ground balance:

Yes

Automatic ground balance:

Yes

Noise cancel:

Yes

Sound, tones:

Multiton

Adjusting the volume:

Yes

Pinpoint:

Yes

Using headphones:

Yes

Search coil:

Minelab X-TERRA 10.5 DD

Parameters

Batteries:

4x AA

Weight:

1,3 kg

Length (min/max):

122-142 cm
Coils for Minelab X-Terra 705
Review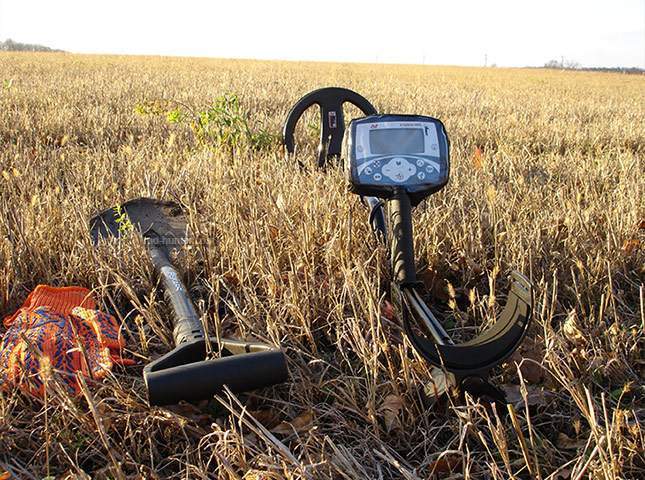 The Minelab X-Terra 705 is a ground semi-professional metal detector. It can be used to search for valuable items, rarities, jewelry and gold nuggets both on land and in water; submersing the unit just up to the control box at that(its coil is waterproof only, however, the control box isn't). The X-Terra 705 is the top of the line in the X-Terra series of detectors.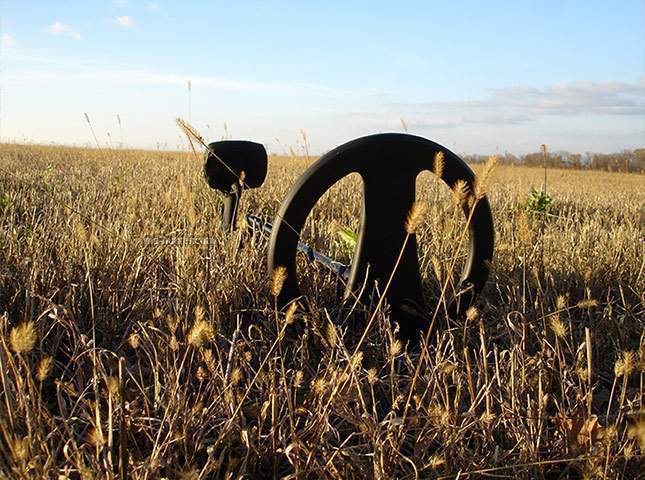 The device is developed on VFLEX technology which allows the user to work with 3 search frequencies: 3 kHz, 7.5 kHz and 18.75 kHz. The operating frequency can be changed by changing the search coils. The detector has a monochrome LCD-screen with backlight that displays graphic information about the detected target and settings. 10 control buttons are located below the screen. There is a power button on the left-side panel and the screen backlight is activated on the right-side one. The metal discrimination on the visual scale is divided into 28 segments, where each one can be eliminated from search results. There are depth (a bar graph for 5 values in inches) and battery life indicators.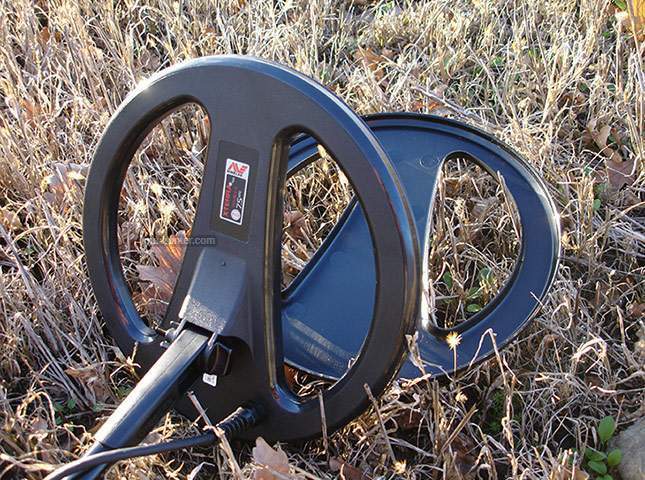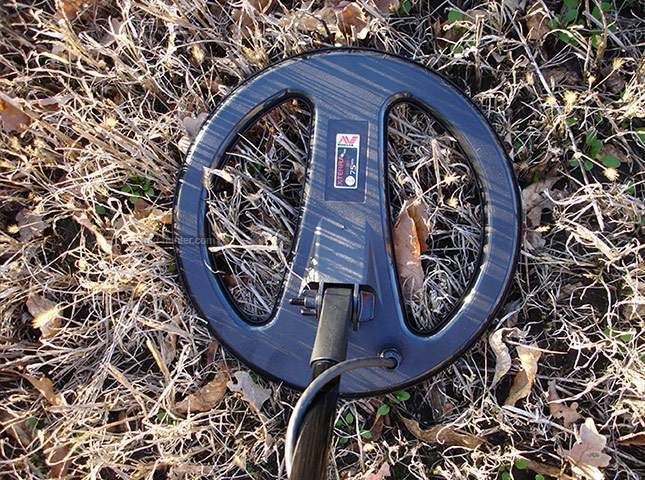 The X-Terra 705 has necessary functions which are helpful in search: VDI/TargetID, adjustable sensitivity, ground balance, threshold, pinpoint mode and noise cancel for minimizing electrical interference (5 channels). The sensitivity is adjusted in the range of 1-30. The Minelab X-Terra 705 has manual and automatic ground balance with a 0-90 range. The threshold is set manually from -5 to 25. A multi-tone (28 ones) audio response is applied for indicating a find and has an adjustable volume (0-30). The device has a 6.35mm headphone jack.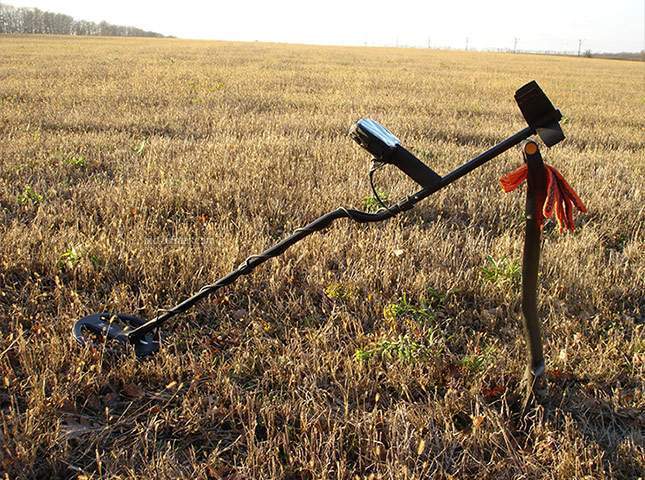 The Minelab X-Terra 705 metal detector comes equipped with a standard Minelab X-TERRA 10.5'' DD coil. For this popular detector there exist a great number of other search coils of different manufacturers, sizes and parameters. The power supply of the unit is 4 AA usual batteries or rechargeable ones. The size of the detector is adjusted: 122-142cm. The weight of the Minelab X-Terra 705 (assembled) is 1.3 kg.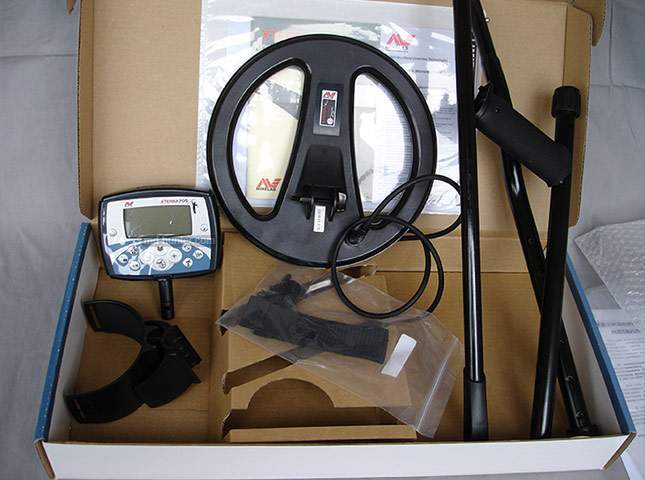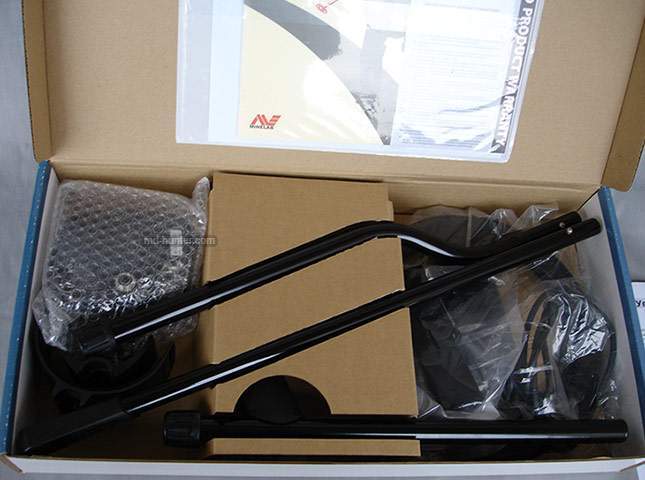 Video