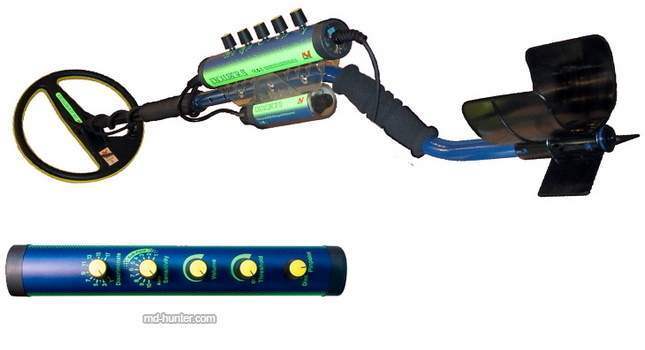 Model Features

Manufacturer:

Minelab (Australia)

Model:

Excalibur 2

Year:

Type:

underwater detector

Rating (owner reviews):

 ★★★★☆

Display:

 No

Technology:

BBS

Frequency:

1.5...25,5 kHz

VDI / Numerical Target-ID:

No

Manual ground balance:

No

Automatic ground balance:

Yes

Noise cancel:

Yes

Sound, tones:

1

Adjusting the volume:

Yes

Pinpoint:

Yes

Using headphones:

Yes

Search coil:

Minelab 8 DD

Parameters

Batteries:

Accumulator, NiMH 1000

Weight:

2,1 kg

Length (min/max):

82-122 cm
Minelab Excalibur 2 on MD Hunter (latest, see all →)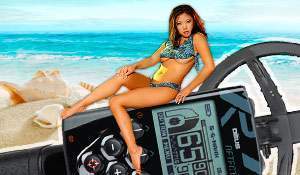 A great comparison of metal detectors: saltwater test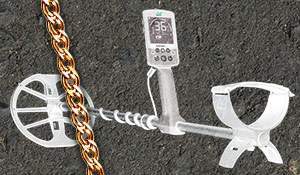 Minelab Equinox 800 Gold Chain Test (+ XP Deus)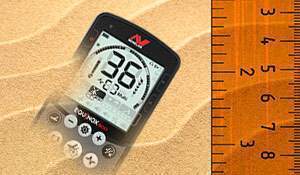 Comparison: Minelab Equinox 800 vs Excalibur 2. Salt Test (depth)
Coils for Minelab Excalibur 2
Review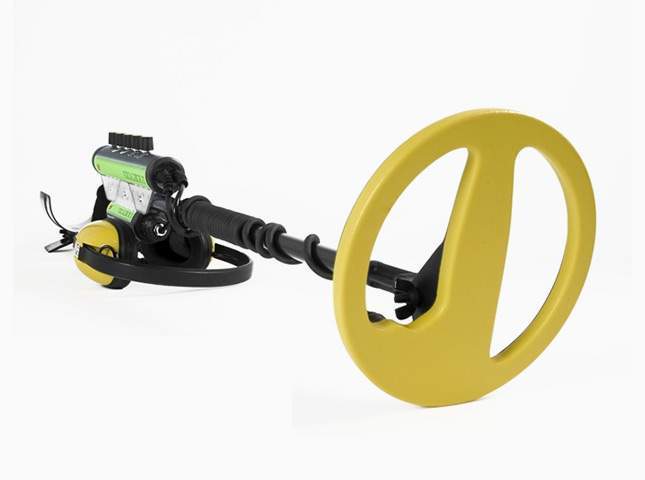 The Minelab Excalibur II is a professional metal detector designed for underwater search of valuable items in both sea and freshwater environments. A unique construction of the detector makes it possible to search equally well both on land and underwater, with submersion of the device at a depth of up to 60 metres.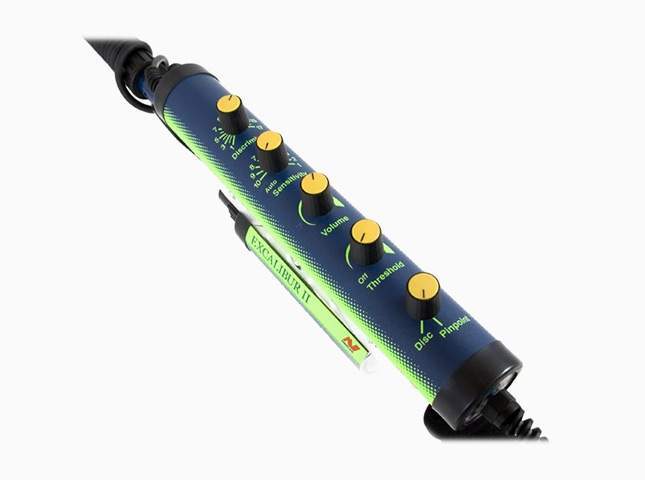 The Minelab Excalibur II metal detector is developed on BBS technology that allows it to simultaneously operate at 17 frequencies in the range of 1.5-25.5 kHz. The detector has no LCD-screen, that's why information about the detected target is perceived by the ear. A streamlined control box has five potentiometers which help to adjust sensitivity, ground balance and threshold; to activate pinpoint mode and to minimize electrical interference. The sensitivity is adjusted in the range of 1-10.The Minelab Excalibur II metal detector has an automatic ground balance. The threshold is adjusted manually. A 1-tone audio response is applied for indicating a find and has an adjustable volume. There is a 6.35mm headphone socket.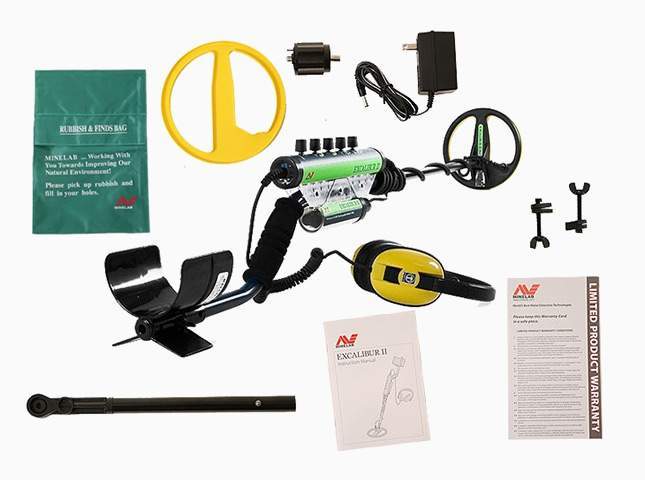 The Minelab Excalibur II detector comes with a Minelab 8'' DD coil as standard equipment. For this underwater device there also exist other coils of different sizes and parameters. The power supply of the unit is a 1000mAh NiMH rechargeable battery pack. The size of the detector is adjusted: 82-122cm. The weight of the Minelab Excalibur II (assembled) is 2.1kg.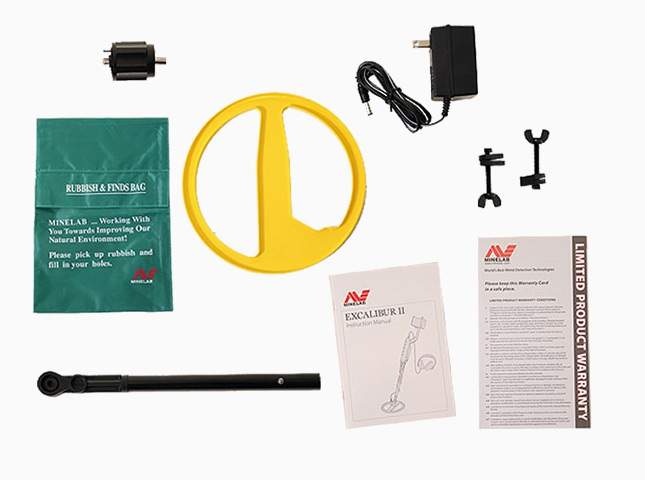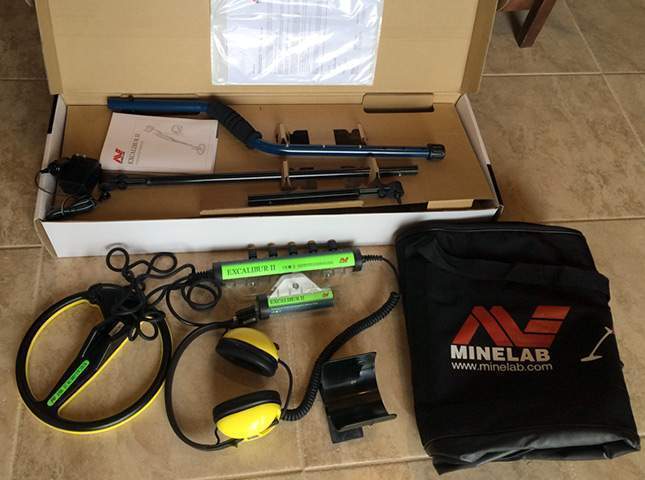 Video