A new metal detecting product 2017 is coming soon. Minelab has announced its new machine's release date: September 16, 2017. No less important in this announcement is the place of the product's release – the UK. There is a big chance that Minelab's new detector will be not a gold one. But, then, what sort of unit is it going to be?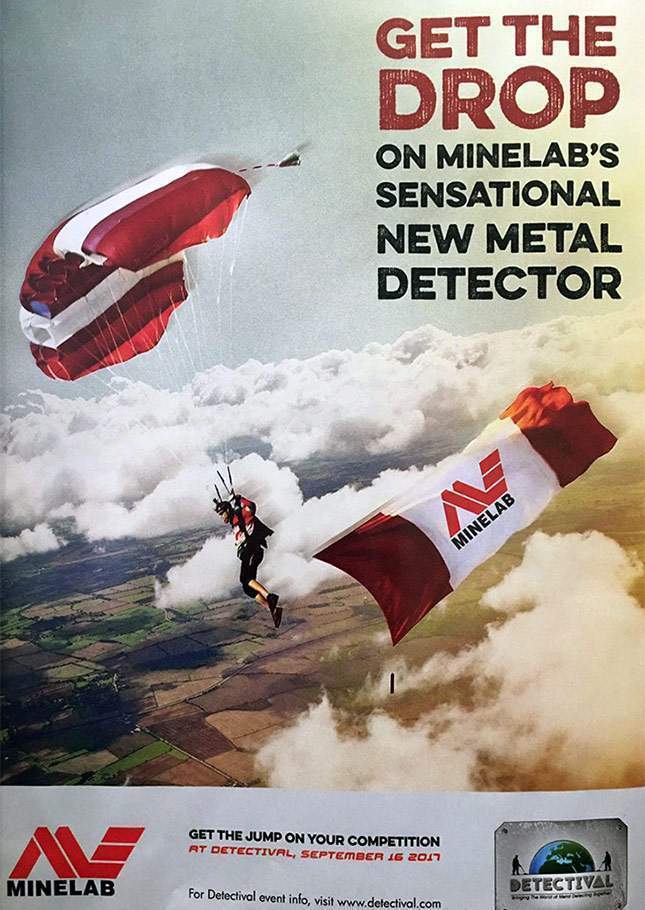 "Get the drop on Minelab's sensational new metal detector", states the announcement. It's a serious entry submission, especially considering that there weren't any sensations in the metal detecting world over the last 25 years (the Minelab-Go-Find doesn't count).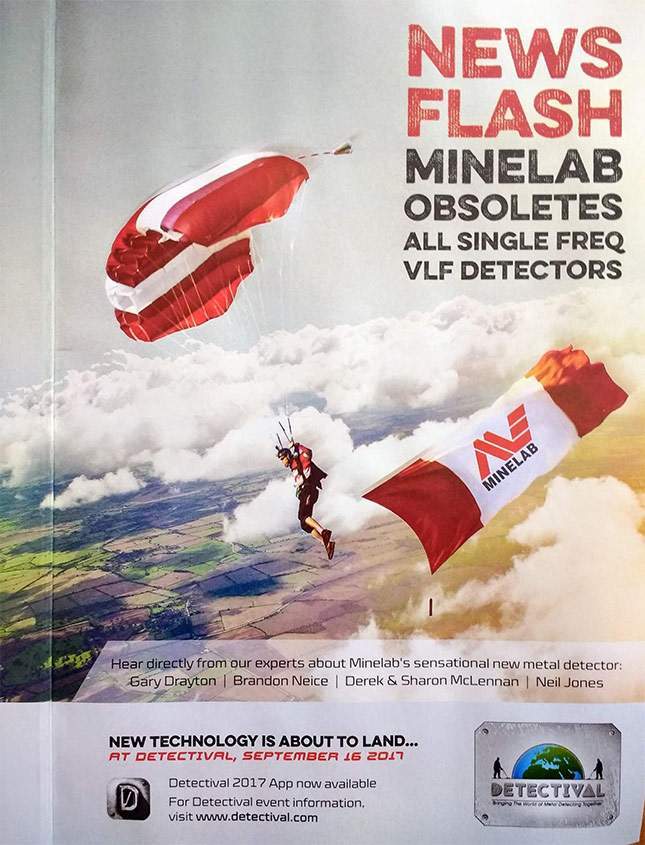 For instance, up and tuck the Minelab X-Terra into a waterproof housing… Isn't it a sensation? Treasure hunters will surely be deliriously happy. Or, to start selling the Minelab CTX for $500 – and half of Australian industrial enterprises would attempt to satisfy this unprecedented demand. It's going to be hot in September… If not for hobby enthusiasts, at least for the manufacturer.
But what if a miracle? A wireless ground search underwater smart machine would be a 99% guaranteed sensation. Let's only hope this sensation won't turn out to be Minelab's victory over XP (if you are not in the know – the war between manufacturers).

Minelab: «..a New VLF Hybrid tech — an auto switching and simultaneous VLF/BBS system in a platform like nothing we've seen so far…think bicycle helmets…in a really strong carbon fibre plastic mix. Twin coil processors DPT (dual processor technology) — one to process the ground signal only and auto GB the entire time to negate minerals — the other working in tandem with multiple processors in the tiny control box to focus on the target signal to produce finer / cleaner target ID's. In essence a huge improvement on their VFLEX system which by now is 'old hat technology' anyway..»

Minelab Metal Detectors:
"It came out of the sky!" – Get ready for Minelab's product announcement at Detectival on September 16th!
The live stream will be broadcasted from Detectival UK Rally 2017. The video will then become available on the Minelab Facebook page. Are you excited?
Time zones:
London, UK: 8:45 AM, Saturday, September 16
Sydney, Australia: 5:45 PM, Saturday, September 16
California, USA (PST): 12:45 AM Saturday, September 16
New York, USA (EST): 3:45 AM Saturday, September 16
South Africa Standard Time: 9:45 AM, Saturday, September 16
Dubai, UAE: 11:45 AM Saturday, September 16
Istanbul, Turkey: 10:45 AM Saturday, September 16
Please note, we may experience some potential streaming difficulties due to our location.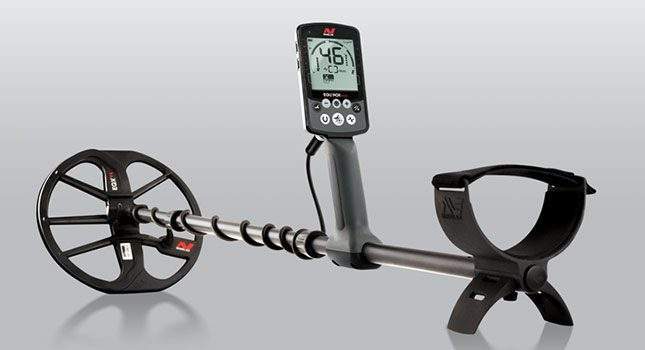 All new products 2017 are collected here. In your opinion, what kind of machine will Minelab's new device be? Is it interesting, or has Minelab been long lost in time?
WATCHING NOW