Do you remember a pink XP Deus? Maybe it's not a fake, look at this new product… XP Metal Detectors have released a clone of their XP Deus – a DEPAR DPR 600 metal detector for gold prospecting. Surprise is not the word for it. However, you aren't aware yet of the price for DEPAR DPR 600…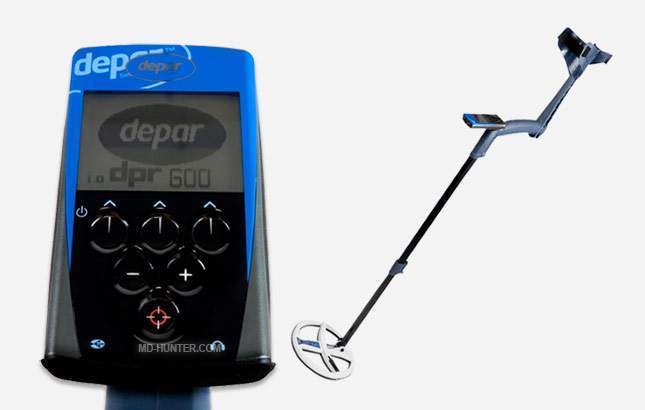 Operating frequency (XP 22.5 HF coil, round): 15/30/53 kHz (+ 21 stepped shift)
Operating frequency (XP 22.5 HF coil, ellipse): 20/40/80 kHz
Sensitivity adjustment: Yes, 99 levels
Recovery speed (Reactivity): 4 levels
Sound, tones: 8
Manual ground balance: Yes
Automatic ground balance: Yes
Discrimination: Yes (IAR technology)
Search programs: 4+2
Volume control: on headphones
Screen: Yes, monochrome
Screen resolution: 8192 pixels
Screen backlight: Yes
Software updates: Yes, USB/ Internet
Wireless headphones (similar to XP Deus ones): Yes NO
Factory coil: 22.5 DD, waterproof
Power supply: rechargeable batteries
Remote control battery life: 27 hours
Coil battery life: 27 hours
Wireless headphones battery life: 20-28 hours
Full charging time (remote control, coil, headphones): 3 hours
Battery level indicator for coil, remote control, and headphones
Weight of metal detector with remote control on shaft: 900 grams
Weight of shaft and coil (without remote control): 800 grams
Weight of shaft: 455 grams
Adjustable shaft length: 58 to 130 centimeters
Operating temperatures: -5 °C to +50°C
Warranty: 2 years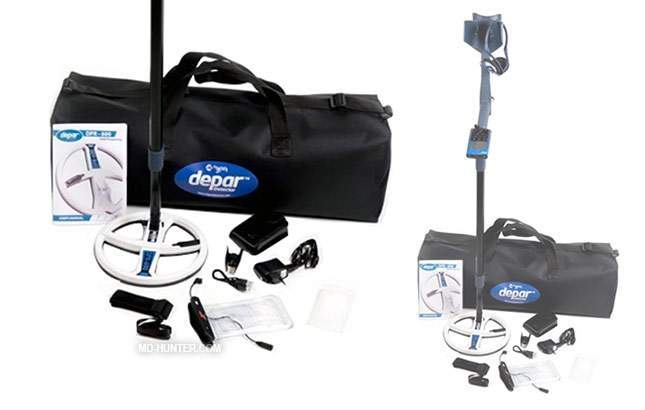 Affiliation with XP is revealed by the fact that the DPR 600 accessories shown have XP marking. The DEPAR DPR 600 review is carried out by Gary Blackwell, an official blogger of XP Metal Detectors.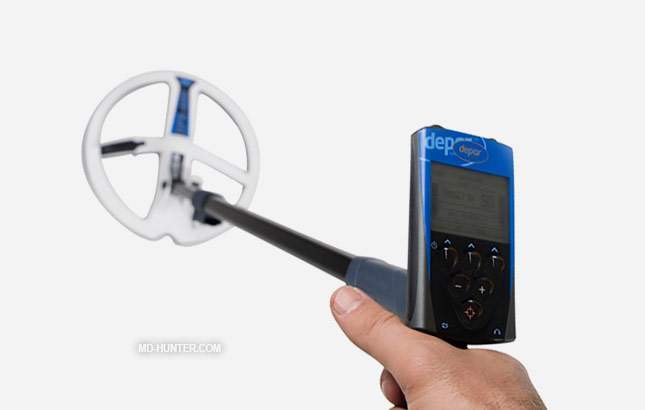 So, a DEPAR DPR 600 is undoubtedly not a fake. It's a real new product from XP, but under a different name (simply said, it's a clone of the already existing XP Deus).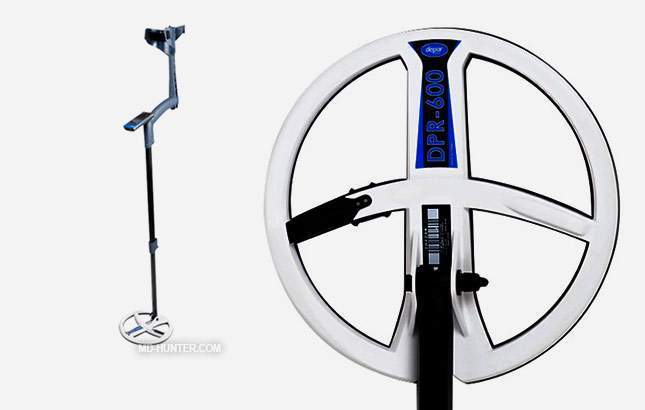 The DEPAR DPR 600 machine has been developed and will be produced in France (according to the seller). It's completely wireless like an original XP Deus. Works on the same principle: the searchcoil, remote control, and headphones have been made independent and can work in conjunction with one another. For example, a coil + headphones. Or a coil + remote control + headphones.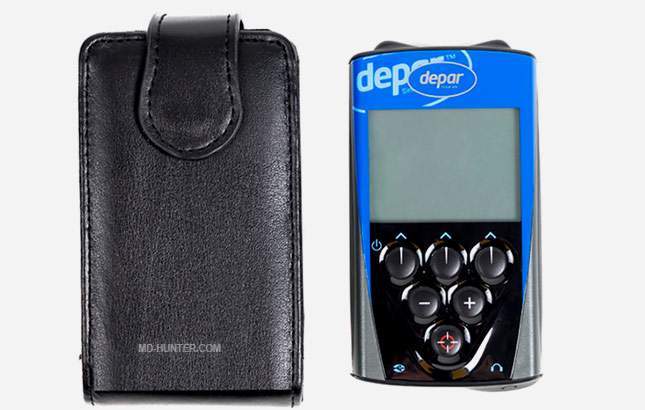 The DEPAR DPR 600 coils are the very ones that have been revealed this autumn (2016). Two new XP 22.5 HF coils: an elliptical and round ones. The main difference from the already existing coils is operation on a super high frequency and the battery now located in the shaft. According to the manufacturer, due to the high frequency XP detectors (by now, there are two of them: XP Deus and DEPAR DPR 600) can be used while prospecting for gold nuggets. And a powerful battery in the shaft can provide more operating time when hunting for gold.
Clarification: An XP 22.5 HF ellipse coil has a previously unknown specification in its description – an operating frequency of 20, 40 and… 80 kHz (!). The other XP 22.5 HF round coil has the already known operating frequency of 15, 30 and 53 kHz.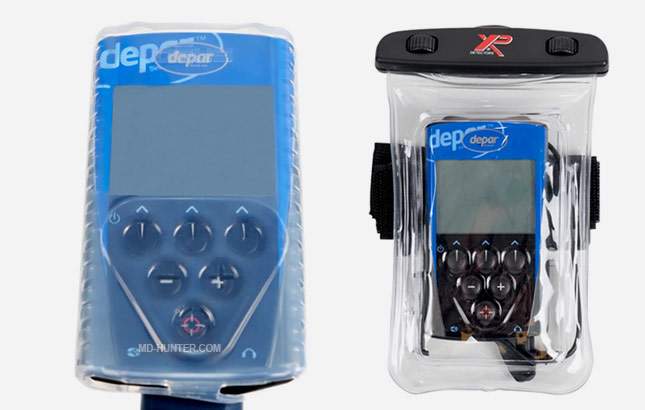 A DEPAR DPR 600 metal detector will be produced for Africa and Asia. Here's a list of countries and provinces from the manufacturer's website:
Angola, United Arab Emirates, Burundi, Benin, Burkina Faso, Bahrain, Botswana, Central African Republic, Ivory Coast, Cameroon, Congo, Comoros, Cape Verde, Cyprus, Djibouti, Algeria, Egypt, Eritrea, Ethiopia, Gabon, Ghana, Guinea, The Gambia, Guinea-Bissau, Equatorial Guinea, Iran, Jordan, Kazakhstan, Kenya, Kyrgyzstan, Kuwait, Lebanon, Liberia, Libya, Lesotho, Morocco, Madagascar, Mali, Mozambique, Mauritania, Mauritius, Malawi, Namibia, Niger, Nigeria, Oman, Palestine, Qatar, Rwanda, Sahrawi Arab Democratic Republic, Saudi Arabia, Sudan, Senegal, Sierra Leone, Somalia, South Sudan, S?o Tom? And Pr?ncipe, Swaziland, Seychelles, Syria, Chad, Togo, Tajikistan, Turkmenistan, Tunisia, Turkey, Tanzania, Uganda, Uzbekistan, Yemen, South Africa, Zambia, Zimbabwe.
And the point is… that the price for a DEPAR DPR 600 has been announced as $680. This one is even more incomprehensible considering the fact that the price of an original XP Deus starts from $1,000. Probably the French manufacturer has decided to get revenge on Minelab by breaking the gold metal detector market.

Here's some new info from the manufacturer: a DEPAR DPR 600 metal detector is an ОЕМ version of XP Deus that has been made for distributor Depar. Under agreement, the machine is being sold only in Africa (see the list of countries above). All the rest should wait until 2017.
One more thing: a DEPAR DPR 600 device has no wireless headphones. The reason why it is so isn't yet known. It is likely that this version is cut off especially for DEPAR, but the whole world will see a full version in 2017. Or maybe it's all about Minelab, and XP metal detectors will never have wireless headphones again.

How a DEPAR DPR 600 differs from the XP Deus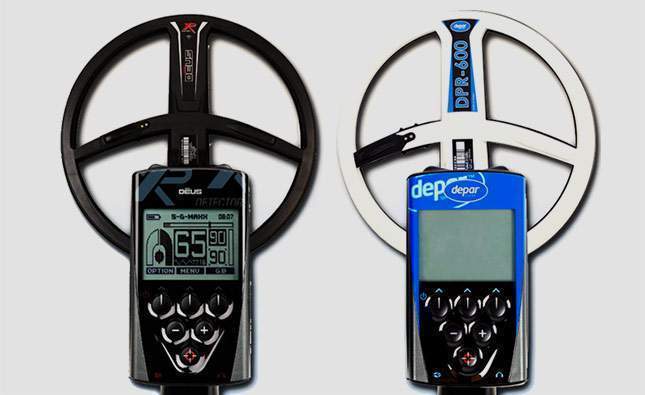 The DEPAR DPR 600 shaft is similar to that of XP Deus. Yet, there is a distinction – the DEPAR DPR 600 has a simpler one.
The DEPAR DPR 600 software is modified exclusively for gold prospecting. Its 4 factory programs are based on the XP Deus' 10th program (Gold Field). Plus, the DEPAR DPR 600 has 2 user-defined custom programs (can be changed and saved).
All of the detector's settings have been simplified, and now there are less of them – sensitivity, audio response, frequency, reactivity, IAR discrimination, threshold.
The first version of the DEPAR DPR 600 doesn't share coil compatibility with the XP Deus. Probably its next versions will come with interchangeable coils.
The DEPAR DPR 600 is intended for sale in Africa and Asia only. A similar version of this machine – for Europe and the U.S. – will be released in 2017. The European version will have additional programs to search for coins and relics. Here's a user manual available. Have a look.
All about a new DEPAR DPR 600 metal detector will be collected here. For a pink XP Deus, see here.
WATCHING NOW