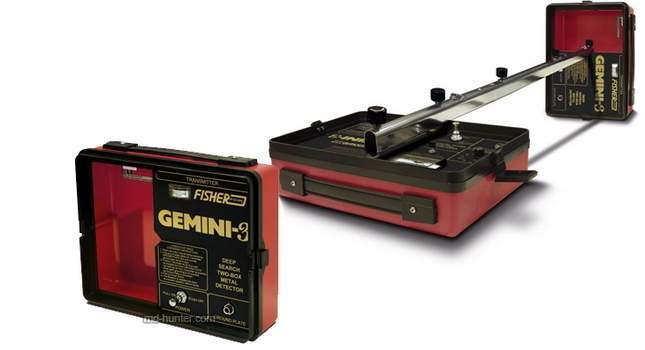 Model Features

Manufacturer:

Fisher (USA)

Model:

Gemini 3

Year:

Type:

deep detector

Rating (owner reviews):

 ★★★★★

Display:

 No

Technology:

VLF

Frequency:

81,92 kHz

VDI / Numerical Target-ID:

No

Manual ground balance:

No

Automatic ground balance:

No

Noise cancel:

No

Sound, tones:

1

Adjusting the volume:

No

Pinpoint:

No

Using headphones:

Yes

Search coil:

Parameters

Batteries:

16x AA

Weight:

3,2 kg

Length (min/max):

125 cm

Additionally
Review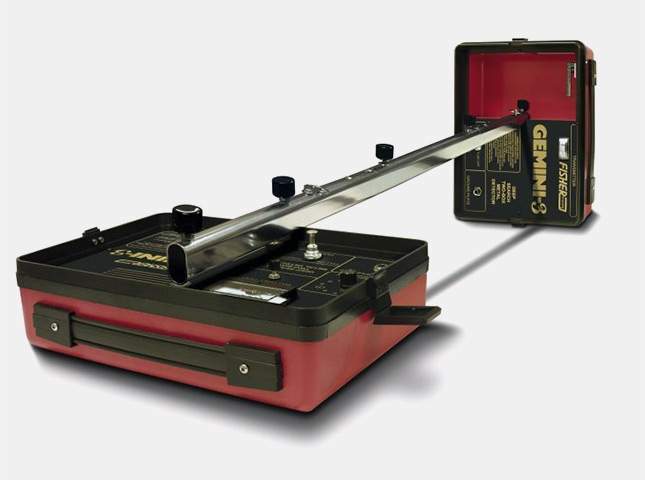 The Fisher Gemini 3 is a professional deep-seeking metal detector designed to locate large, deep objects which are inaccessible for usual detectors, and herewith to ignore small targets. Therefore the finds for this deep-seeking machine start with the sizes like a bayonet or a helmet and it will be able to detect them at depth of 4 meters. The entire specific character of deep search is taken into account in the construction of the Fisher Gemini 3.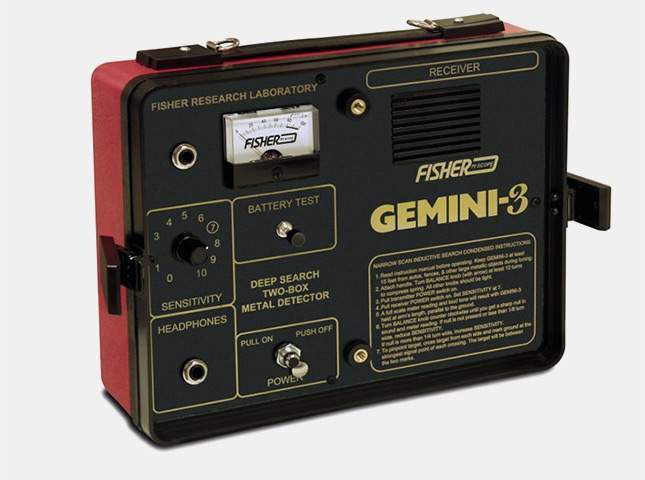 The electronic circuitry of the device is based on VLF technology, the operating frequency is 81.92 kHz. The metal detector is easy to assemble, has a signal strength indicator in the form of an arrow and a potentiometer for sensitivity adjustment. The sensitivity is adjusted in the range of 0-10. A 1-tone audio response is applied for indicating a find. The detector has a 6.35mm headphone jack.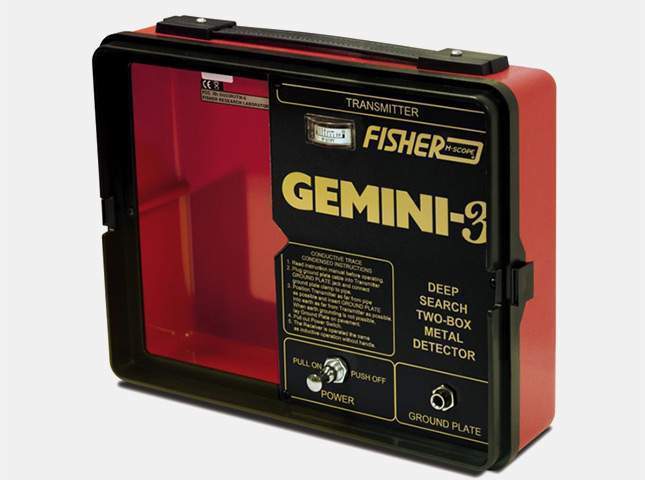 The power supply is 16 AA batteries – 8 for Receiver and 8 for Transmitter. The size of the detector is 125cm. The weight of the Fisher Gemini 3 (assembled) is 3.2kg.