Monte's Nail Board Test isn't ideal, and has arguable points. For example, with what speed is the coil passed over the target? But for now, it's yet the simplest and most common way to test your metal detector. Want to know how to do it?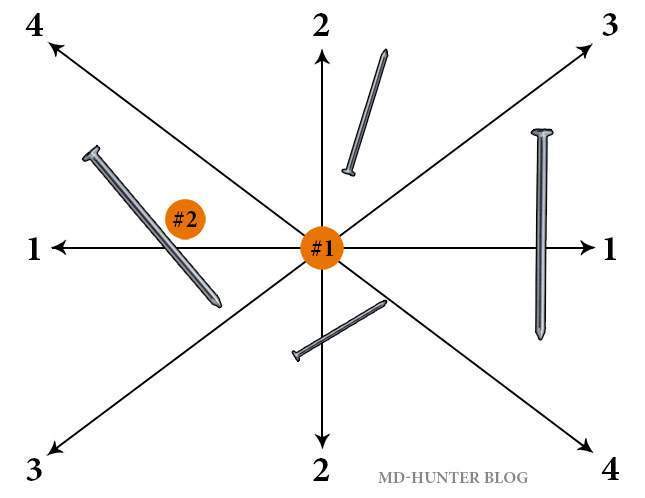 (click image, high-resolution version)
1. Print out this picture on an A4 sheet.
2. Place the nails and a coin in the #1 position on the sheet.
3. Make a few sweeps with the coil in each direction (these ones are marked with arrows).
4. Place the coin in the #2 position, and repeat the test.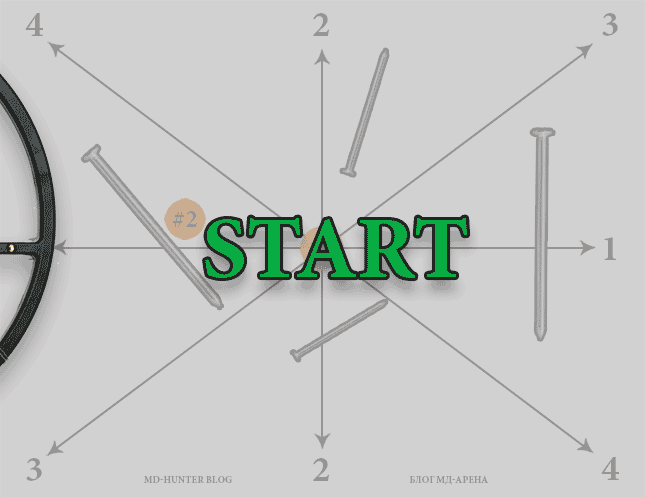 Hope your metal detector will easily pass this test. Or it won't? More recovery speed tests can always be found here. Happy hunting!
WATCHING NOW