I treat the new products from Teknetics and Fisher with caution… They may paint their device a different color, give it a new name and dress up in the garb of a new metal detector. This time the color has remained the same. Here's the Teknetics Omega 8500, a new product 2015.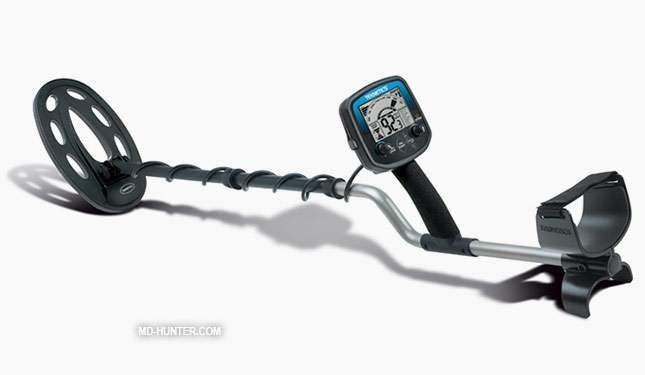 At first glance… The coil has remained the same – a 10-inch Elliptical Mono. A screen backlight (red) and Threshold added, a ground balance seriously updated.
There is an interference tune-out (by shifting the frequency), 3-tone dynamic response (loudness depends on depth), and – it looks like Teknetics has learned to fit in the Boost mode with all the detectors – Enhanced Multi-Level Depth Boost.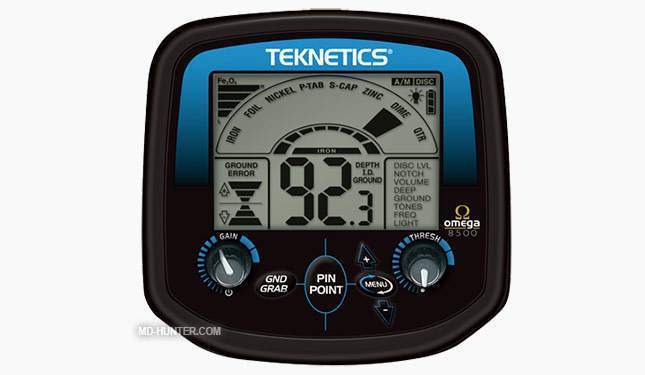 I don't see any other changes so far. It will be necessary to retrieve an old description of the Omega 8000 and to compare. Here's a complete list of the Teknetics Omega 8500 features:
Backlight
Waterproof Elliptical Searchcoil
Notching Controls – Discrimination & Variable Volume by Category
Independent Gain & Threshold Control
Ground Mineralization Readout
Ground Phase Error Readout
2 Modes of Operation:
— Discrimination
— All Metal
Selectable V.C.O. Base Tone
Choice of 3 Tones plus V.C.O
Digital Target-ID System
Ground Grab® Computerized Ground Balancing
Frequency Shift to Eliminate Electromagnetic Interference (EMI)
Visual Background Iron-ID
Enhanced Multi-Level Depth Boost
Static Pinpoint
A comparison: Teknetics Omega 8000 and Teknetics Omega 8500. Are they much different?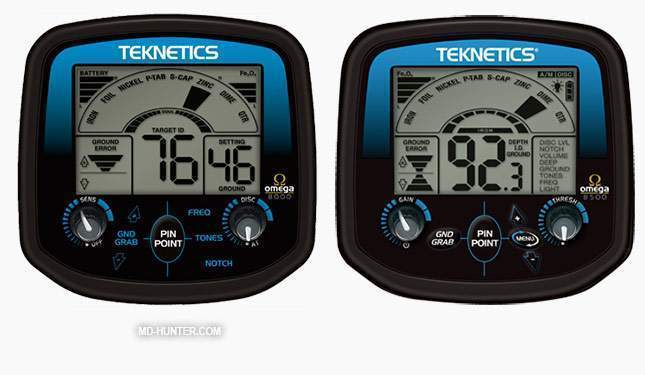 The first videos of Teknetics Omega 8500… Is an operator demonstrating the Omega 8500 problems at 13:43? The extra artifacts are appearing on the detector screen.
Some other new products: showing its new metal detectors Deteknix roused the hunters' indignation. And we are waiting for news from Garrett (coming soon, there are two months left).
All about the Teknetics Omega 8500 is collected here (news, tests, comparisons with other devices, different reviews and opinions). Plus, on Knowledgebase pages there is additional information you should know before buying the Teknetics Omega 8500. The experience of others will help you save your time and money. Happy hunting to everyone!
WATCHING NOW