Nokta has released an update for its Nokta Impact metal detector – R2 V1.14 V1.12, with an Audio Tone feature activated in the DI4 and VLX2 modes.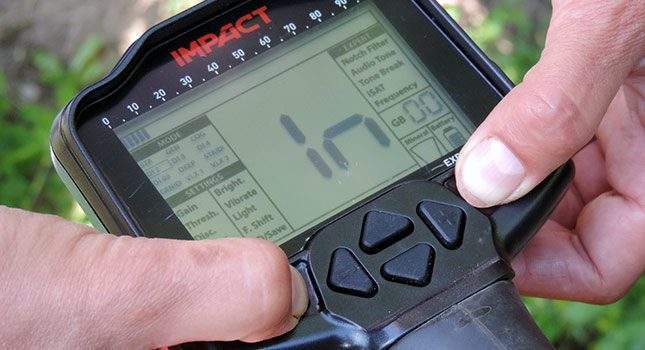 What's new in the R2 V1.14 V1.12 software version: in order to change the 4th tone in the DI4 and VLX2 modes (while the Non-Fe is switched on), press the 'Select' button. Once the audio frequency of the 4th tone appears on the screen, use the '+' and '-' buttons to change it.
The previous software version (R1 V1.13 V1.11) included overall improvements in the frequency shift feature. Simply said, there have been individual frequency shift values prescribed for each frequency (5 kHz/14 kHz/20 kHz).
How to determine the current software version on your Nokta Impact is here. All versions, including previously released ones, can be downloaded from the manufacturer's website (there you can also find step-by-step instruction in how to update the detector's software).
All about the Nokta Impact metal detector is collected here (news, tests, comparisons, reviews and opinions). Plus, on Knowledgebase pages there is additional information on this machine – e.g., separate subpages related to repair, software and update, tests on gold and sea salt, specs, features, the list of compatible coils, accessories, and much more).
WATCHING NOW