Watch the video: MarsMD universal shaft and Garrett ACE 250 metal detector. When trying this shaft in practice I have found out a useful trick: you needn't lay the detector down on the ground – it can stand on the coil.
When hunting with the MarsMD shaft I have discovered an interesting trick… While digging out a hole, it's possible not to put the detector aside, but to put it on the coil. If there is dirt under your feet, this trifle is a real plus.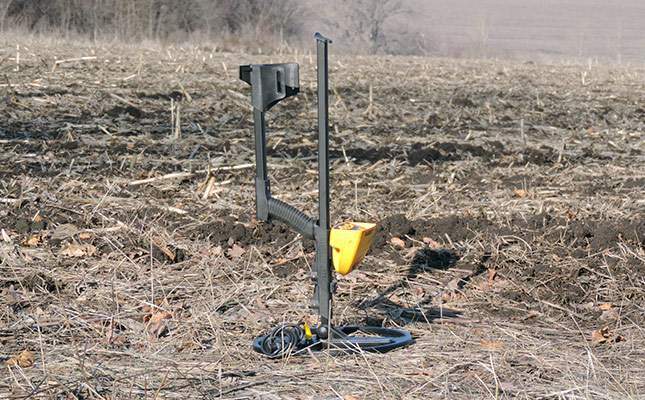 The same goes when you have already finished your hunt – the metal detector with the shaft collapsed is standing (rather than lying in the mud) and quietly waiting for being thrown into the car trunk by its owner.
The shaft has already gone through 8 hunts. I have strange feelings… You take no note of this shaft. And when you focus your attention – you feel a mega convenient grip (a really great sensation of how it lays in your hand). Last time I spent 2.5 hours hunting without a break – I was barely pulling my feet out of the mud, but my arm didn't get tired at all.
All about the MarsMD shaft is collected here. The price announced, photo reports and videos, the armrest crash test and others.
WATCHING NOW