What is detectorists' main claim to the Makro Racer 1-2 machines? They want these units to operate underwater. Rumour has it that Makro, the Turkish manufacturer, is preparing a new product – a Makro Racer 3 device. Expected to be launched in 2017. But what about the Nokta Impact?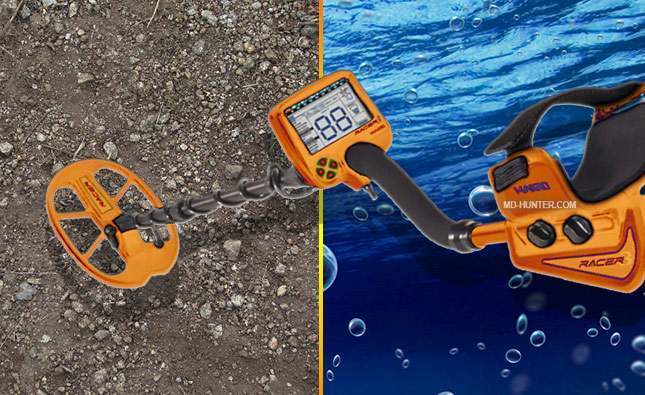 Manufacturers defer to treasure hunters' opinion (sometimes). It's anticipated that a new Makro Racer 3 will be able to survive being submerged in water. And it's really awesome. For instance, the Makro Racer 1-2 steadily tune out saltwater environment, better than the Garrett AT PRO.
If a new Makro Racer 3 can be submerged up to 3 meters, then… it will tear most mid-level machines to shreds. There will be no Garrett AT PRO and Minelab X-Terra anymore (but only Garrett AT PRO 2 and Minelab X-PRO).
As far as wireless metal detectors is concerned… In 2015, representatives from First Texas (the company producing Fisher, Teknetics as well as Bounty Hunter machines) stated that all of their new devices would be submersible and wireless. Apparently other manufacturers have the same priorities, too.
But what does it mean for a metal detector to be wireless? If you ask me, it's first of all a wireless coil. If it's only headphones that are wireless, the 'priority' is neither here nor there (doesn't meet people's expectations).
And what about the Nokta Impact, another Turkish novelty? According to commenter E.T.'s version, the Nokta Impact metal detector has long been ready. The prototype (in operation) was revealed as far back as 2015. Its launch is being artificially delayed, not to spoil the start for Fisher's new machine. Can it really be true?
All info on an upcoming Makro Racer 3 will be collected here. New MD products 2017 are here. Are you expecting a wireless Garrett AT PRO 2?
WATCHING NOW