Garrett's new pinpointers have a lanyard attachment loop on the housing. And an old Garrett PRO-Pointer doesn't have this one. And a Minelab PRO-Find 25 doesn't have it, too. Here are 2 options allowing lanyard attachments even if a pinpointer has no loop.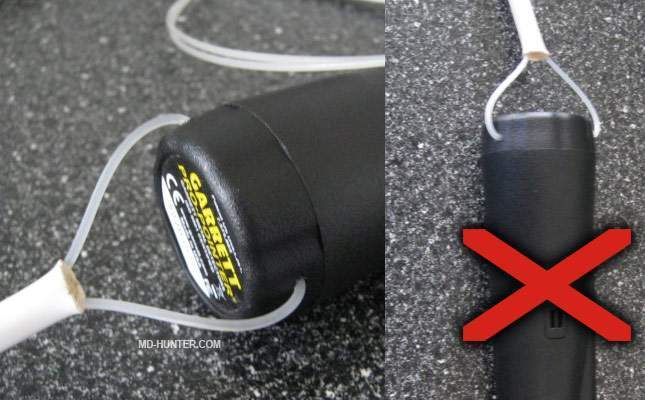 The first option: a metal ring is worn under the battery compartment cap – and the pinpointer already has a loop. The spring lanyards that are supplied with such a ring have already appeared for sale.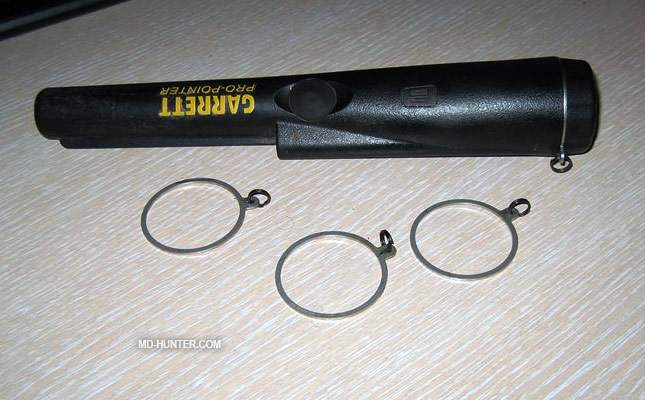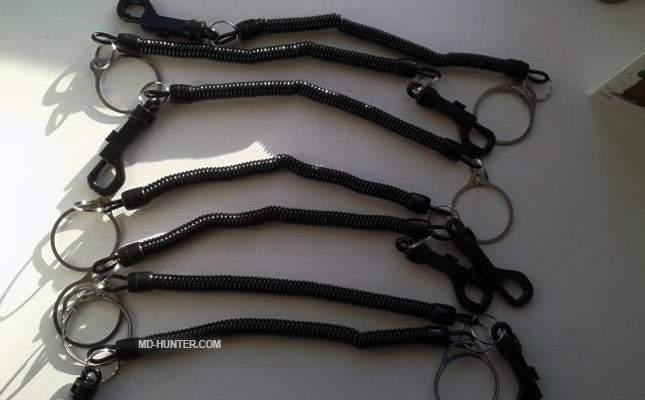 And if the first option is the one I have been aware of, the second option surprised me… Turns out, the Chinese are making the pinpointer's battery compartment caps with a ready-made loop at once.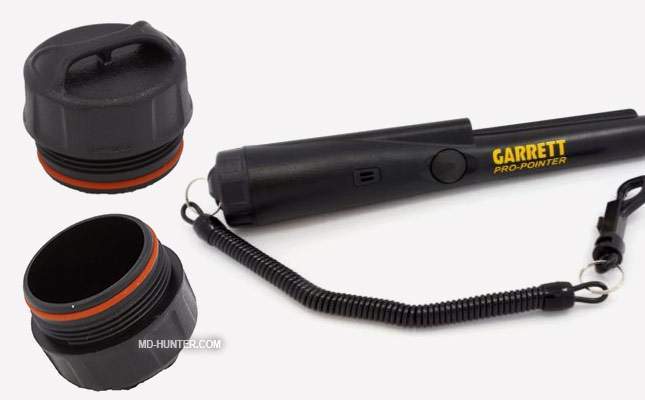 Made for different models, there are even the ones in color. You may add a colored cap fob to your pinpointer for contrast against dark soil background (so you won't forget the device and won't tread on it).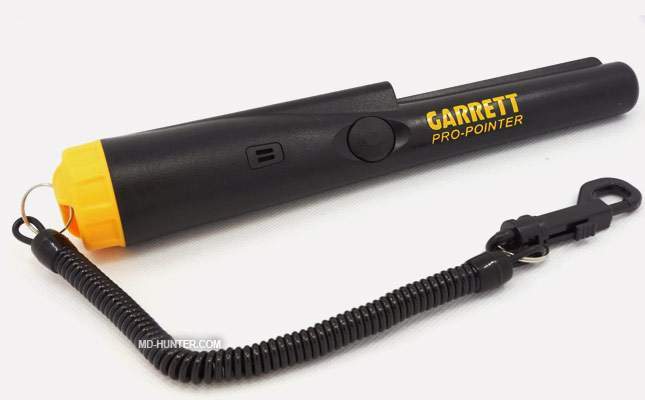 Read more: why a bright pinpointer is better to hunt with and a new wireless XP pinpointer (truly wireless one, the Frenchmen could surprise us!).
WATCHING NOW