Do you know the main problem of any pinpointer? Most commonly one simply forgets it when digging out. And what color is the ground under your feet? How a bright pinpointer helps save money on the purchase of a new one.
I have tried a lot of models in practice and have been attentively following all changes of the manufacturers. This is my hobby and it's interesting to me.
The pinpointers have been purely dark for a long time and a lot of users have found their color practical. For example, it is considered that a dark pinpointer gets dirty less. That is not so, they get dirty equally. The dirt is more visible on a bright body and it is easier to clean it with such contrast.
Then the Chinese Deteknix XPointer pinpointers of wonderful colors have come into sight (I saw this model even in pink color!). And the manufacturers of the pinpointers have suddenly begun to change their standards.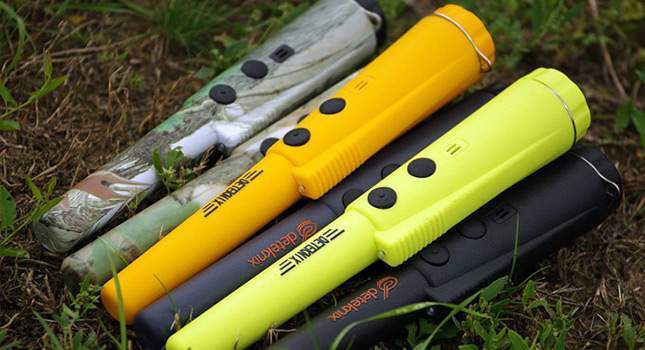 After the Chinese, Whites has released its TRX model with an orange cap included. That has undoubtedly added the contrast to it and has made it visible enough on the ground.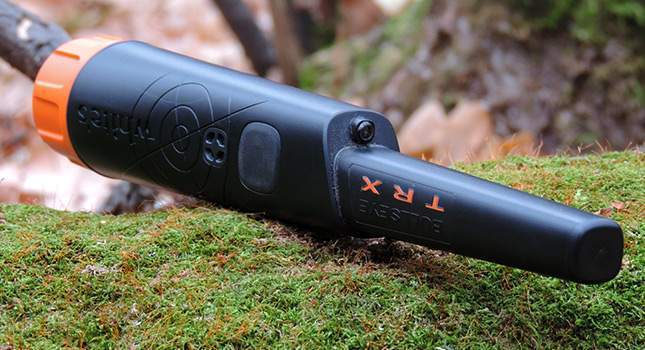 Following Whites, Garrett has brought out its new Pro-Pointer AT completely in orange color.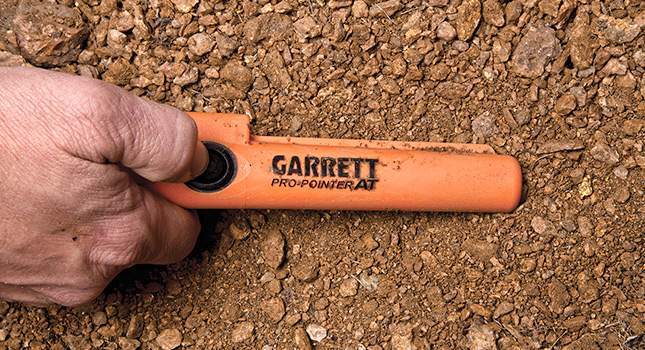 The Turkish Nokta manufacturer also recolours an old model (Makro Pointer) this year and demonstrates a new contrasting Nokta Pinpointer.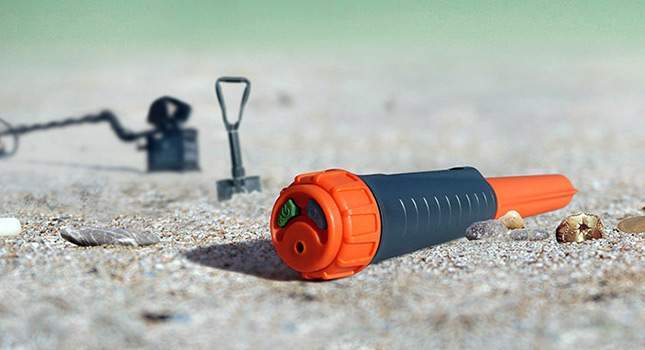 The small manufacturers also make good running. The Mars MD pinpointer is produced in several color combinations at once and the user himself can choose any option.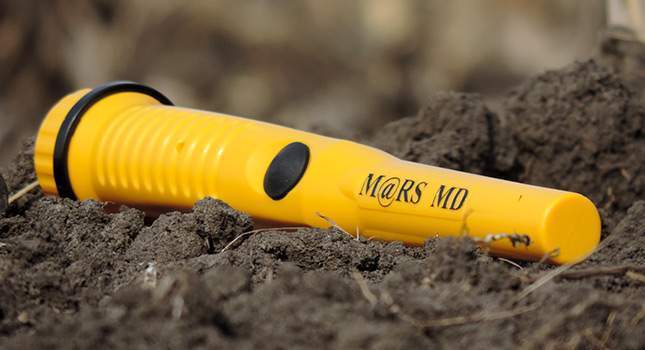 By the way, a perfect pinpointer, I myself use this model and recommend you. Simple, reliable, convenient and, the most important thing, it operates as the pinpointer should, without latent defects.
And what should a new pinpointer from Minelab be? They simply have no choice. Of course, bright, contrasting and, furthermore, it must be able to immerse in water.
The manufacturers advertise all their color solutions as an advantage for a treasure hunter. So it is. The main problem of the pinpointer is that one very often forgets it when digging out a find. The second reason is that one may tread on it when digging out a hole. And if this had happened, the user got used to such an assistant had to buy a new pinpointer. Maybe that's why the manufacturers have held out so long and have produced the pinpointers only in the dark body? And the Chinese spoiled a "bought – lost – bought again" business model to the manufacturers. Well, the Chinese have got used to cross the road, they like it.
WATCHING NOW