Fisher has promised to make 15 (!) new detectors. And a smart metal detector must be atop… Any competitor must lose sleep over these words (or smile?).
Do you remember a picture where the metal detector of the future immediately indicated the type of a find, its condition and estimated cost? Well, Fisher is going to make such a machine.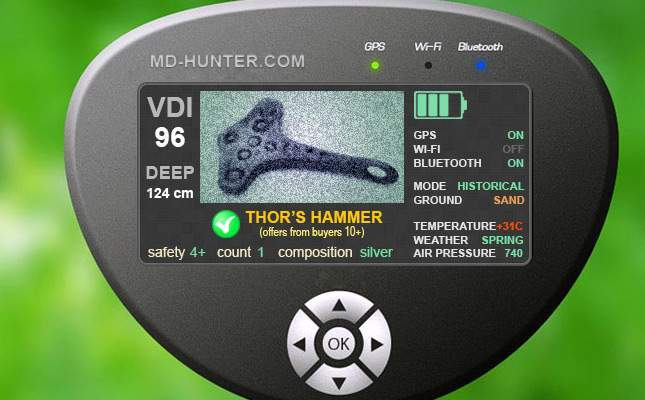 I've heard Fisher give a speech… We are making a smart metal detector that will search all by itself (without control on the part of a hunter) and show a picture of a find before it is dug up. In a perfect world, it will also estimate the condition of the find. The price for this metal detector will be up to $2000. In order to make such a smart machine, we have planned to release 15 new models, each of which will be a step towards our goal… Let's start with two new products of 2016 2016: the Fisher Mosca and the Fisher CZX metal detectors.
Fisher Mosca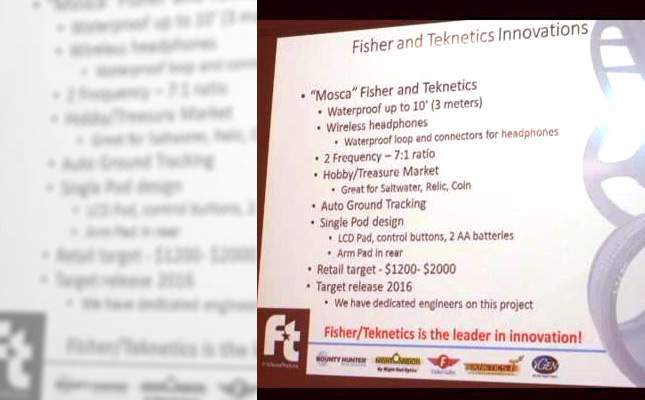 Here's the Fisher Mosca metal detector, the manufacturer promises we'll see it in 2016 2017. First off, it will be a multi-frequency device, but it's just in word. The specification points out that it has 2 frequencies with a certain ratio. Having been asked a question "two or multiple frequency?" Fisher representatives hesitated… And finally announced that it would be definitely a multi-frequency machine with the ability to simultaneously operate over the entire frequency range.
In addition, the Fisher Mosca is an amphibian metal detector for ground and underwater (up to 3 meters) search. Wireless and/or (they couldn't say for sure) underwater headphones. And what has this detector got that the Minelab CTX 3030 hasn't? The latter has all this right now.
Fisher CZX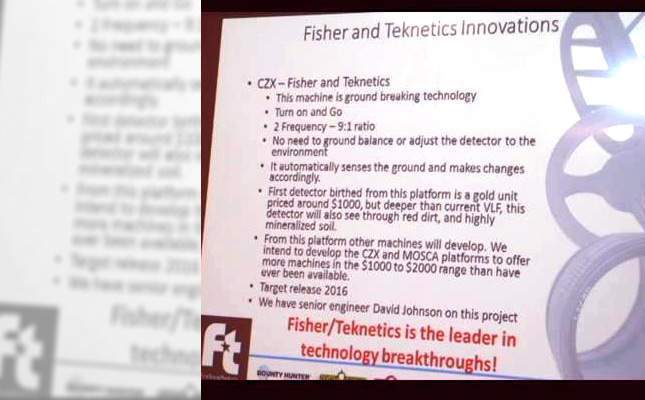 The Fisher CZX metal detector is also expected in 2016 2016. It is announced as a special device to search for gold in any soil type (it has been specified that it can easily see through both red and black sand). The main peculiarity of the Fisher CZX will be the absence of adjustments for a hunter. The detector itself will tune all things out and choose the best parameters for a current search.
An auto search through all settings? And discrimination? Is Fisher better than Minelab? It seems to me that Minelab is higher than Fisher in terms of technology (if it were not so, we would know about it). As for the existing technologies of top metal detectors (for example, the Minelab CTX 3030), automatic tuning is of low efficiency in practical search. Maybe Fisher means just searching for gold. But there is also nothing to do here without manual adjustment (the way I look).
Here are the screenshots from the last Fisher presentation for sellers. To my mind, Fisher does embellish its potential. On the other hand, what else could it say?
WATCHING NOW