Deteknix has upgraded its XPointer Wader Li to a newer version XPointer PRO. Only one specification – submersion depth – has been changed. A previous probe has up to 3-meter depth capability, now it's submersible up to 60 meters.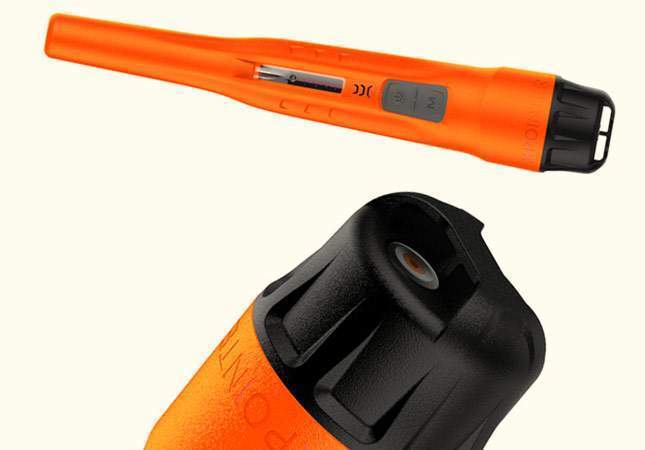 A new Deteknix XPointer PRO, the modification of already existing Deteknix XPointer Wader Li. Its distinctive feature is submersion up to 60 meters (an old probe can tolerate submersion in water up to 3 meters deep). I don't know any other pinpointers that can be submerged into such depth.
The XPointer PRO is powered by a built-in 3.7V 500mAh Li-Poly battery. Has a 5V charger that fits any USB. Audio & vibration alert. Plus, additional LED signal indicator. Sensitivity adjustment (4 levels). A feature to tune out environment (saltwater or highly mineralized ground). The same Retune feature may be used to reduce sensitivity when the pinpointer is moved closer to a target. There is LED flash light & lost alarm. Full 360 degree detection pattern. A bright noticeable ribbed housing for perfect fit in the hand.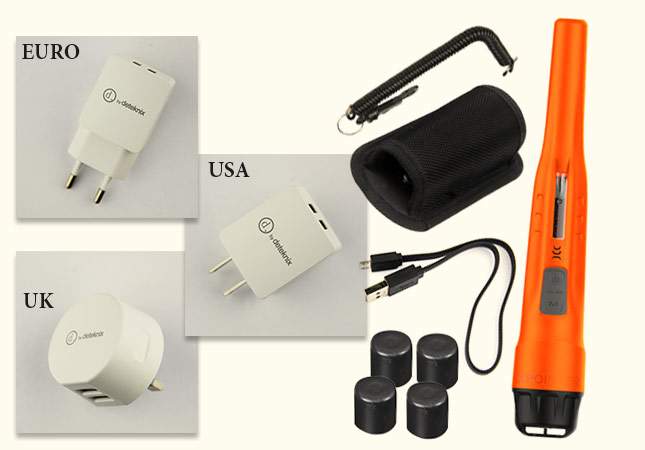 The Deteknix XPointer PRO package includes: the probe, belt holster, lanyard, AC charger (3 types for different regions – US, EU and UK plugs), USB charging cable. The hard-shell protection cases to prevent wear of the detection tip may be supplied as an additional accessory (or gift).
That's what a new Deteknix XPointer is. All of the pinpointers are collected on Knowledgebase pages. There you can find everything: different manufacturers, news, tests, comparisons, reviews, practices out in the field.
WATCHING NOW