Minelab has officially announced that… the new Minelab Equinox 800 detectors are better than the Minelab X-Terra 705 but worse than the Minelab E-Trac and Minelab CTX 3030. The announcement has been made especially for those who aren't knowledgeable in the manufacturer's pricing policy and consider the revolutionary product to be definitely a killer of all machines which were developed earlier. Of course not, the killer will leave its 'co-brothers' intact, said Minelab. Here's an interesting comparative test: the Minelab Equinox 800 vs X-Terra 705 and Minelab CTX 3030. In your opinion, which of these three units sees the deepest? And what VDI will they have on the same targets? Take a look, it's a quick but really interesting test!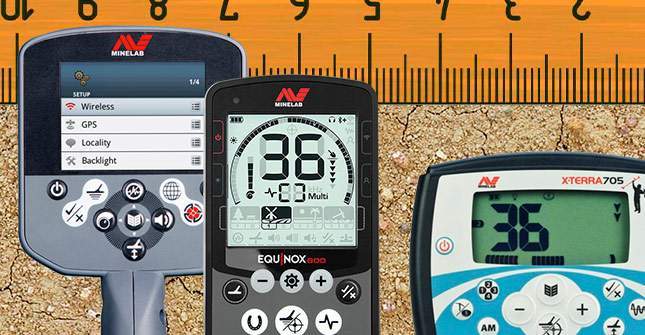 Apparently the Minelab X-Terra 705 is equipped with a Minelab X-TERRA 10?5 DD coil. It is 1 inch less in size than those on the Minelab Equinox 800 and MInelab CTX 3030 (both machines are with the stock 11-inch coils). But that's not the issue – the X-Terra 705 coil width is 5 inches only, and it gets a decent handicap for the Equinox 800 and CTX 3030.
The Minelab Equinox 800 in multi-frequency mode, the Park search program. Watch out how the Minelab Equinox is identifying low conductive targets (better than the CTX 3030), although silver is seen worse. See the test: the depth values are shown above each machine, the VDI numbers can be seen on the screens.
video removed ((

All about the Minelab Equinox 800 is collected here (news, tests, comparisons with other devices, different reviews and opinions). Plus, on Knowledgebase pages there is additional information you should know before buying the Minelab Equinox 800. The experience of others will help you save your time and money. Happy hunting to everyone!
WATCHING NOW