Teknetics is going to release its 3 new metal detectors – Teknetics Patriot, Teknetics Liberator, and Teknetics Minuteman. Take a look at the first photo and prices. Are these the new products 2017 you have been waiting for? Has the manufacturer guessed your wishes rightly?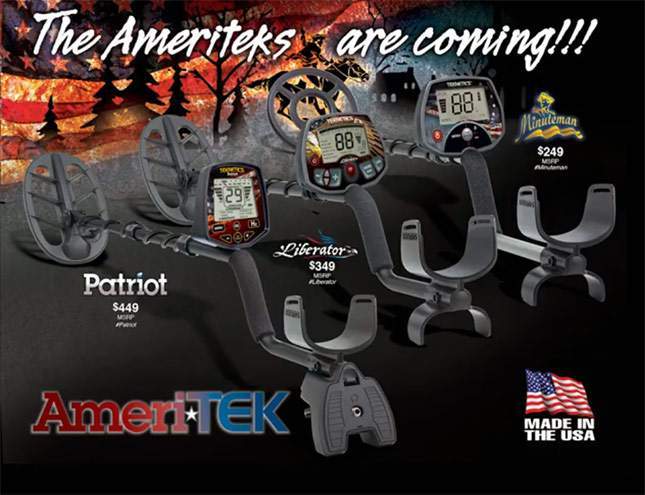 Allegedly, the new devices will be sold only in the US. It's also known that the Teknetics Patriot is based on the Fisher F70 platform. Here are the prices for the new units:
Teknetics Minuteman — $249
Teknetics Liberator — $349
Teknetics Patriot — $449
Very much to the point of this news, the price of the Teknetics metal detectors has slumped in the US. Are they preparing storage facilities for the new models? All info on the new machines will be collected here — Teknetics Patriot, Teknetics Liberator, Teknetics Minuteman.
WATCHING NOW