Detectorists say that the XP Deus quality has deteriorated disastrously: a play in the shaft, leaking coils, the remote control with slots… The review submitted by commenter Aleksey provides a description of the problems he experienced with his new XP Deus. After using the remote without a case, he found some sand behind the screen.
Here is commenter Aleksey's review (taken from MD-Arena blog): "I want to share with you a problem with my XP Deus. I haven't heard about that kind of problem before, so it may be rather useful in some ways for you. I bought this detector quite recently and always use my wired headphones when hunting with it. Usually I keep my remote in the case, which was provided in the package, and wear it around the neck. On my last outing I found out that I had forgotten the case at home. However, making no reckoning of it, I put the remote with the headphones plugged in into the pocket, and here's what I saw when I came home: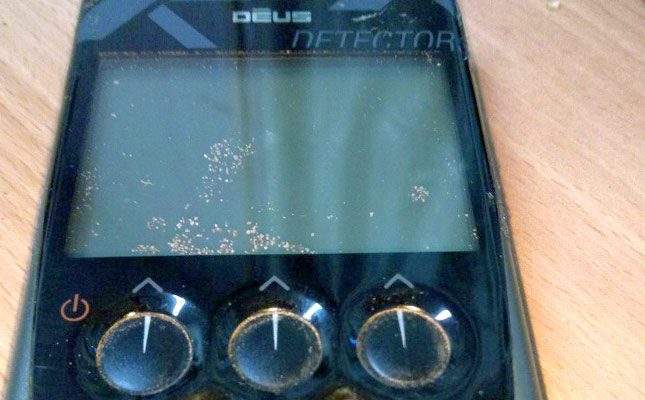 It seems sand got into the remote through a slot and got stuck behind the screen. Things don't look good.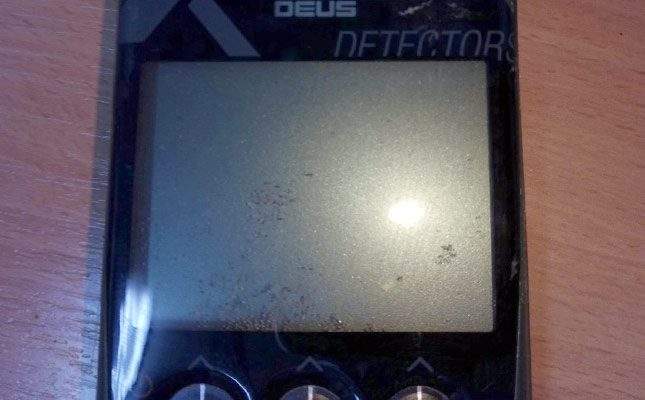 In addition, I want to say the following: the XP Deus quality has, in recent times, deteriorated disastrously. My new machine has extremely loose shaft connections, the coil I got in the package was faulty, with a battery completely 'dead'. Furthermore, there is a slot on the remote control near the headphone jack: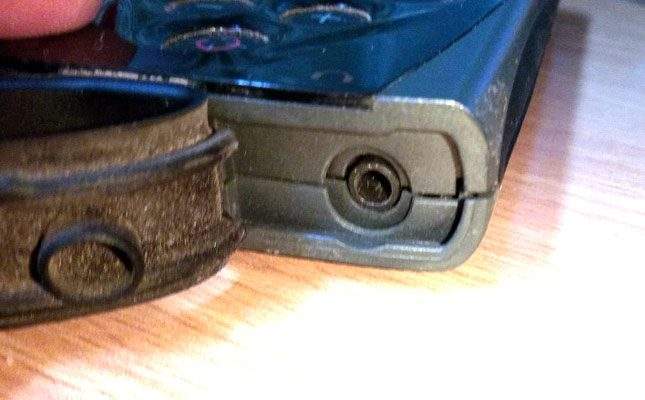 Sad but true. Although I do love the detector itself very much. If I were to compare with the Minelab CTX 3030 that was sold after 5 years of nonstop field use, I would buy the XP Deus once again if its quality were on a par with that of the CTX 3030. Regards Аleksey."
Learn from other people's experiences and may your machines never break down. Thank you Aleksey! All content related to the XP Deus metal detector is collected here (news, tests, comparisons). On Knowledgebase pages there is additional info and special selections regarding this device – e.g., all about opening and repairing of the XP Deus. I wish all of you happy hunting without breakage!
WATCHING NOW