How can the Minelab GPX 4800, which cost $5,000 a month ago, now be worth $2,649? But wait, there's more… Do you want two gold detectors for that price?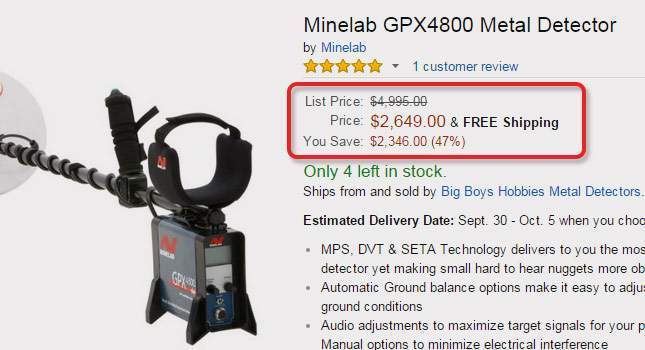 Until recently, the price of Minelab GPX 4800 was held around $5,000. And now it costs only $2,649. Furthermore, some sellers give the second metal detector as a gift to the GPX 4800… And what a detector! Minelab GPX 4800 + Minelab Eureka Gold = $2,649. What is this?!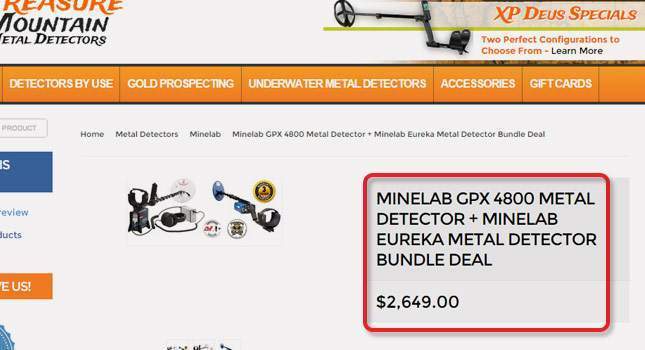 In sober fact, this price slump is a real tragedy of sellers. Minelab makes its dealers buy out its detectors. And what should those sellers do who have these machines hung up in stock at the old price?
Have you seen the backlash from the Russians? They are going to roll out the most expensive detector – the price of AKA Intronik STF starts from $12,000 (and are demonstrating it on a wooden frame).
WATCHING NOW