Are there any metal detector experts? Have you ever seen a Teknetics T2A CC SKD modification? Depar, the metal detector store, has behaved in a rather interesting way lately: one day they sell the XP Deus pricing the same as the Garrett ACE, another day their AT Gold costs as much as the ACE machine. Now the Teknetics T2 turn has come. Most significantly, they do sell these units for such prices actually!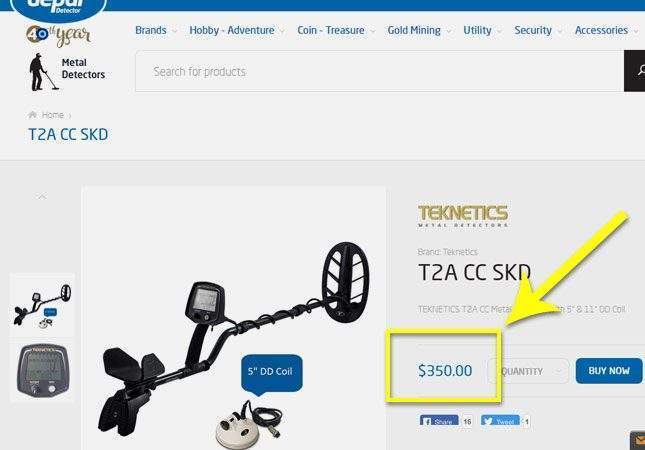 Teknetics T2A CC SKD. I don't know what the letters 'A' and 'CC' stand for. The detector is being sold with 2 coils: a standard Teknetics 11 DD Bi-Axial (11COIL-T2) and a sniper Teknetics 5 DD (5COIL-T2). The kit is priced at $350. Is that quite reasonable for a true Teknetics T2 supplied with 2 coils?
All about the Teknetics T2 can be found here and here. For more news about Depar, see here. This store is known throughout the world due to the fact that they released an XP Deus clone under their brand name. Besides, that clone was being sold for the same price as the Garrett ACE.
WATCHING NOW