Do you know the metal detector that works trouble-free? All machines break down: to some of them it happens more frequently, to others – less often. Here's how to open the Minelab X-Terra 305, the commonly occurring problems and ways of solving them.
Opening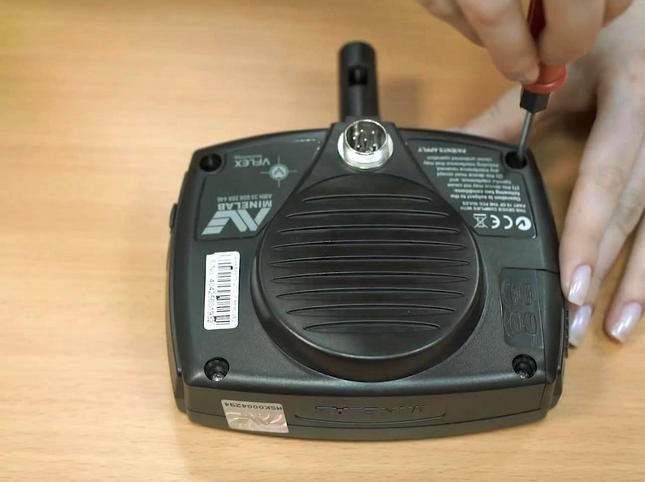 In order to open the control box housing, you need to remove the seals and unscrew 4 screws with a Phillips screwdriver.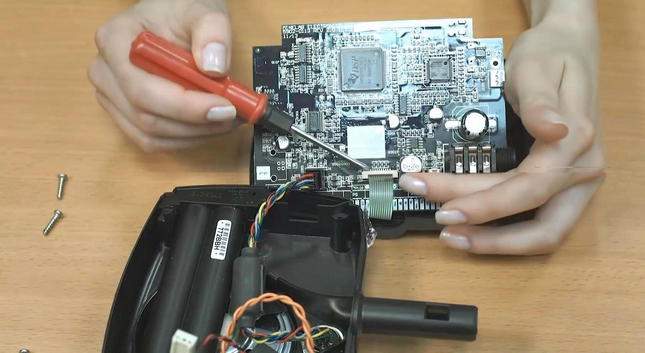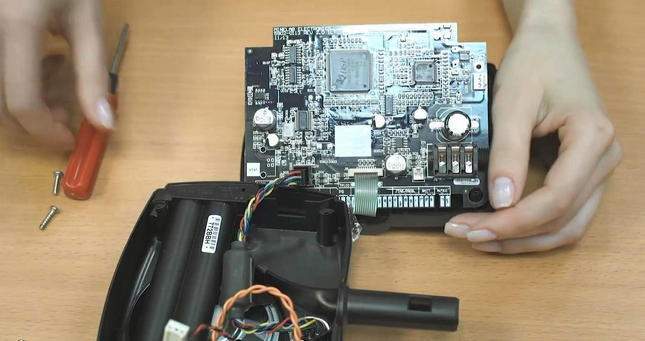 After opening the housing, carefully unplug the black and red power wire from the power jack, disconnect the orange wire from the speaker jack, and take the ribbon cable out of the white jack for keypad connection – not to damage it.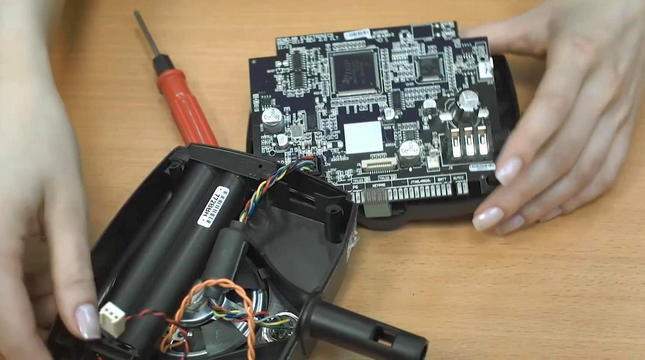 No sound
If sound stops working, the breakage may come from the speaker jack. You should unbend the pin in the jack with a screwdriver and insert the wire in its place.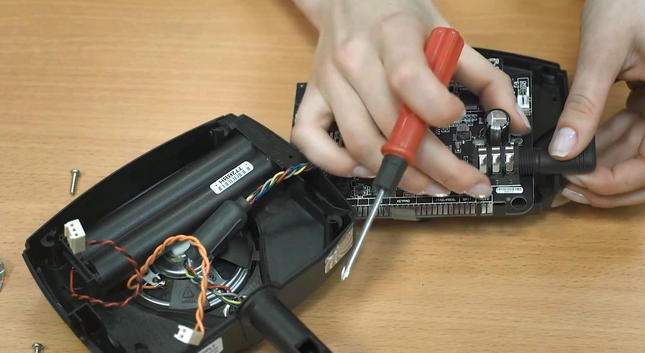 Also, it may be caused by the fact that due to the frequent use of headphones the in-between contact doesn't fall into place after getting the headphone plug out of the jack. To resolve the problem, simply tighten this in-between contact.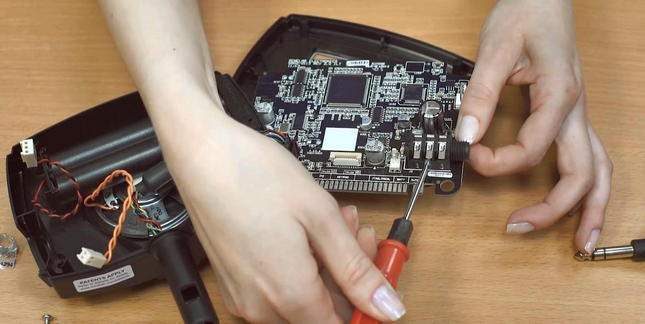 СU or CE when turning on the detector
The problem with the appearance of СU or CE symbols when turning on the machine most probably comes from the coil, but it's also possible that the wire connected to the socket for coil plug has become broken.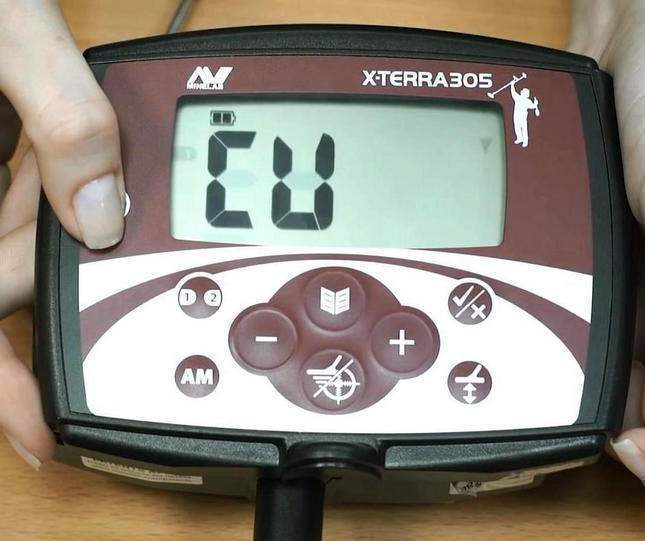 The reason for this lies in ferrite that isn't fixed inside the control box. Simply glue it inside the housing with a double-sided tape and solder the wire in its place.
The detector doesn't turn on.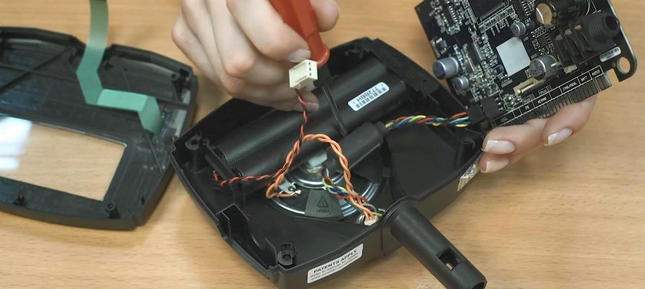 If the device doesn't turn on, the broken power supply wire may be the reason. This one should be soldered in its place. The black wire is negative (-), the red wire is positive (+).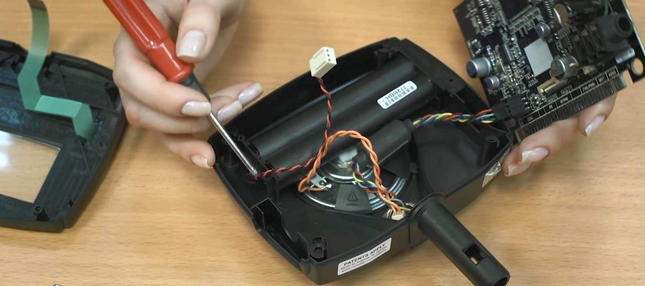 Display not working (or some segments)
To check the performance of all segments on the display, press and hold the power as well as – /+ buttons simultaneously. As a result, all display segments will appear alternately on the screen. If one or a few segments aren't depicted, then the problem most probably comes from the ribbon cable beneath the display.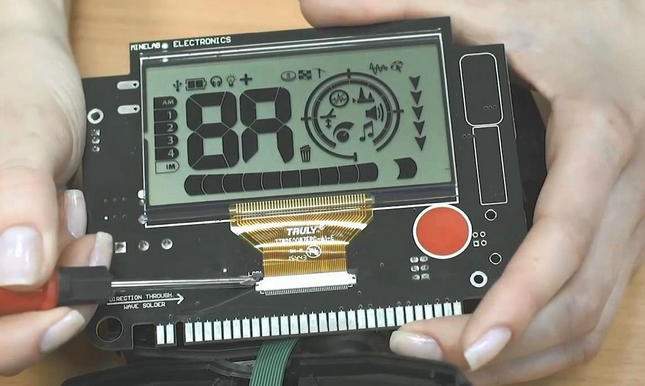 The ribbon is loosely inserted into the jack. To get it out, unfold the clamps located on the right and left sides of it. Then give the contacts a wipe with spirits, insert the ribbon back into the jack and fix the clamps. If one of the clamps is broken, insert it in place and use hot-melt glue to affix it.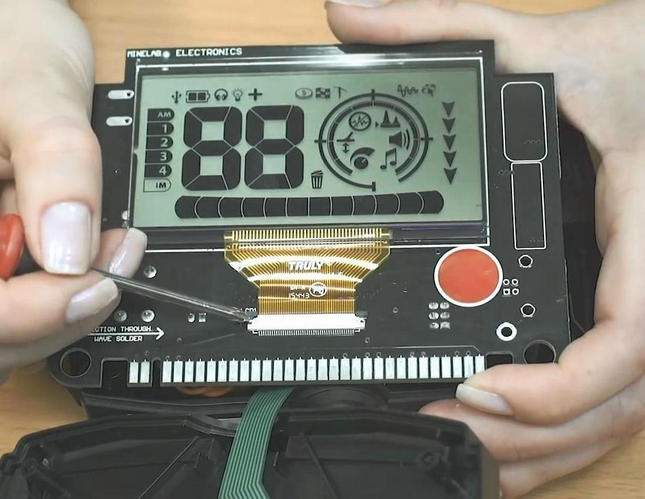 While repairing ribbon cables, it's strongly prohibited to use usual glue as this may lead to clogging of contacts.
All about the Minelab X-Terra 305 metal detector is collected here (news, videos, tests, comparisons) & on Knowledgebase pages (specs, features, compatible coils from different manufacturers).
WATCHING NOW