Blogger Michal Majchrowicz called the Nokta Impact the best metal detector among existing ones. The XP Deus owners are being advised to fade from sight and keep out of professionals' way… Can it really be true?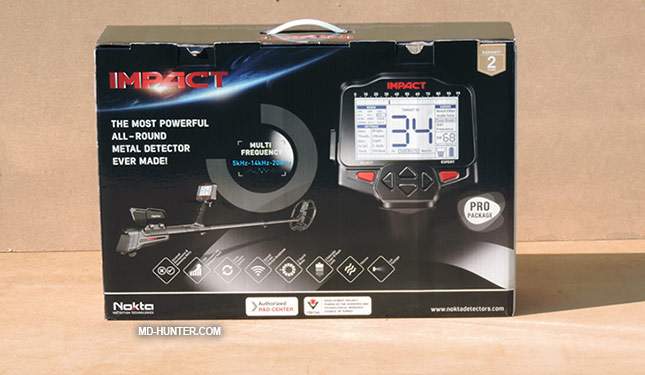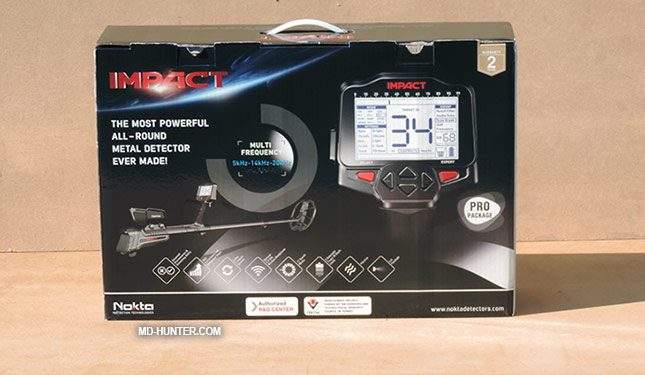 Nokta provides a carry bag or a backpack for its Impact PRO package. For a start, at least, you will have a bag for your metal detecting stuff to be put inside and be transported to a hunting site.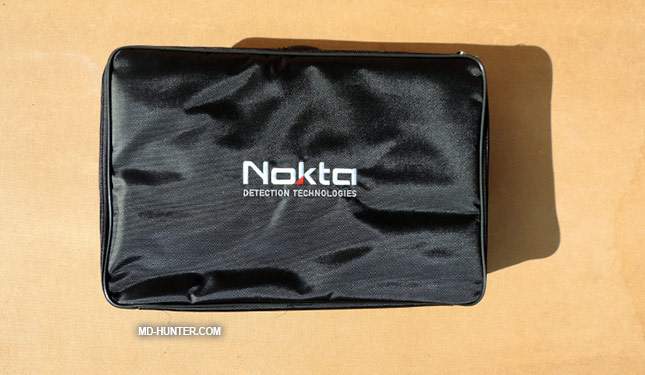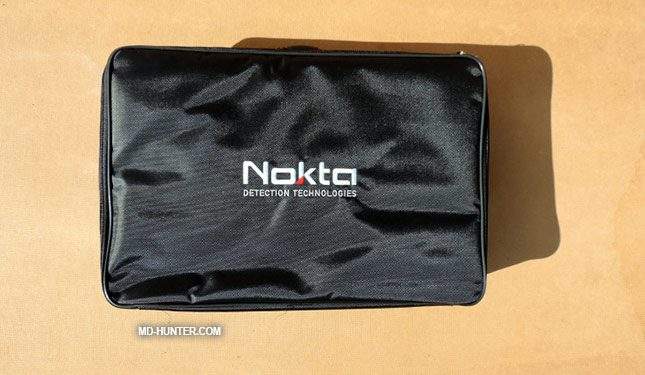 The accessories are really of good quality – you can easily take them everywhere. For instance, I bring the Makro backpack with me to the gym and use the Nokta carry bag when packing for long trips. The pinpointer box is perfect for transporting electronic devices. I really do like such universal supplements.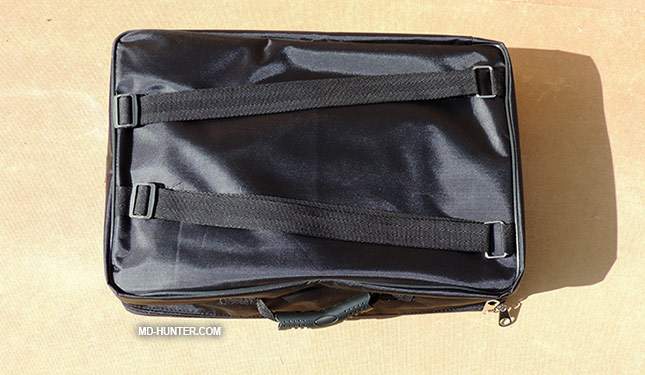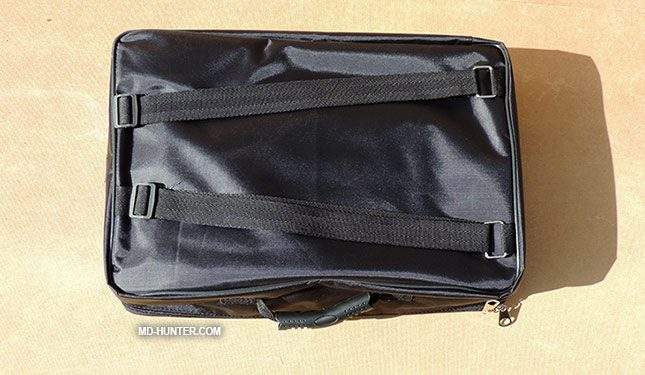 The Nokta Impact carry bag has a well thought out design for transporting the detector. Each part of the machine is fixed and has its own place in the bag.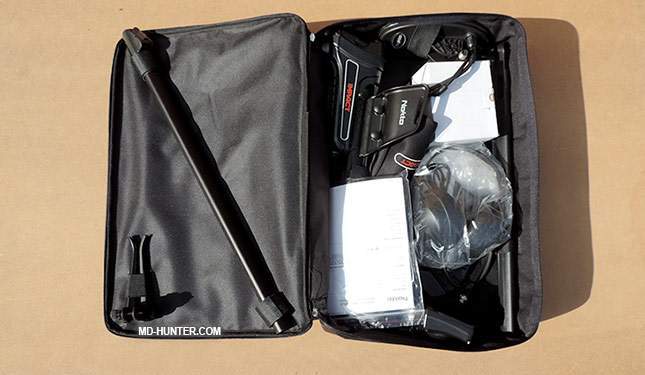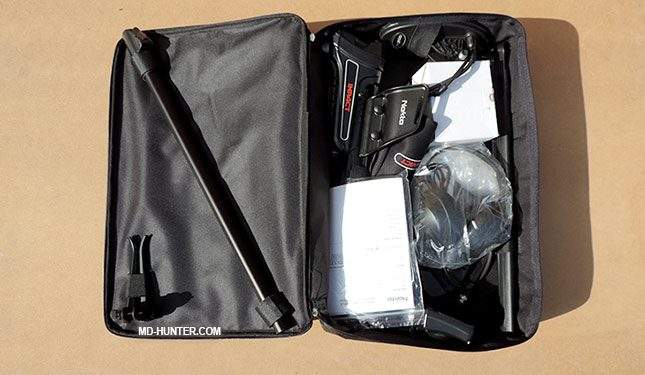 The very Nokta Impact PRO package… To begin with, of course it's a second sniper coil. This one supplied entirely justifies the PRO package price (see more about it below). The second coil comes complete with an extra lower shaft and a kit for coil fixing which includes a nut, bolt and washers. I don't know why there was a third fitting kit in my detector's box. If it was a bonus from the manufacturer, thanks for their care, it's a very necessary reserve for every detectorist.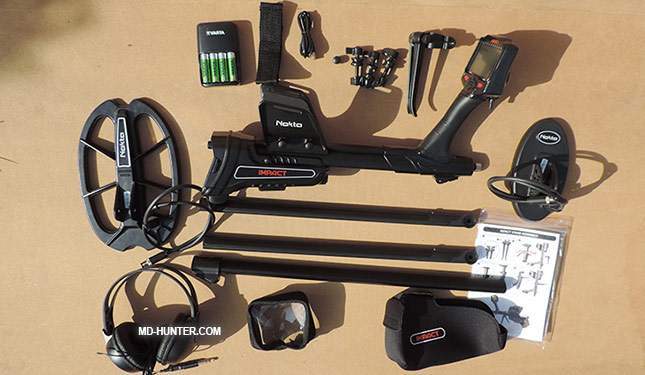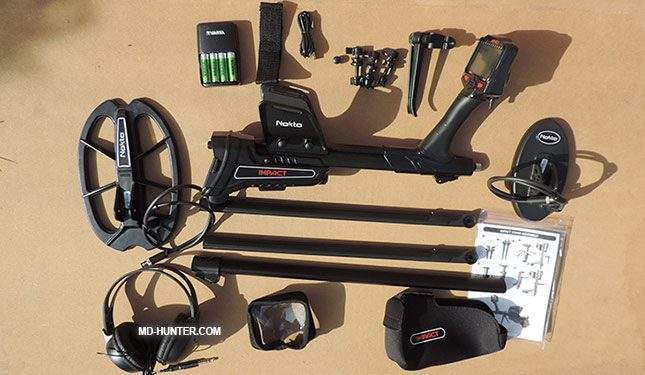 My Nokta Impact PRO pack includes: an 11 DD coil, a second 7.5?4 DD coil, middle shaft, two lower rods, 3 coil attachment bolts, the control box and battery compartment covers, a USB cable, AA rechargeable batteries, a charger, wired headphones, an armrest velcro strap, extra fitting for the armrest, a carry bag (see the photo above), user manual with a warranty card, and a stand.
I was always wondering how ideas come to manufacturers' minds… Sometimes it seems like I can have an impact on them )) Or probably I am simply able to predict trends. For example, I was writing about bright pinpointers – and one year after, all the manufacturers released bright probes. Or, once I mentioned a metal detector on a bipod mount, and in a year Nokta released a brand-name accessory – a universal stand for metal detector. In your opinion, is it a coincidence?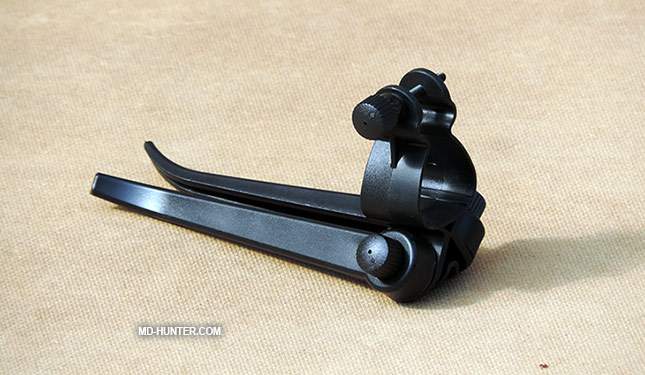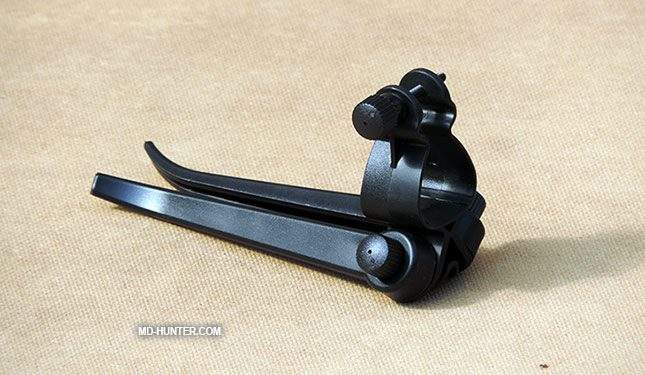 Such stand can be added to any machine. The whole point of this accessory is not to put the detector in the mud when you put it aside while digging up a hole. The upper part of the unit will always be levelled up. Plus, this accessory spaced gives more stability to the detector on the ground or in the grass so that it doesn't slip to one or another side.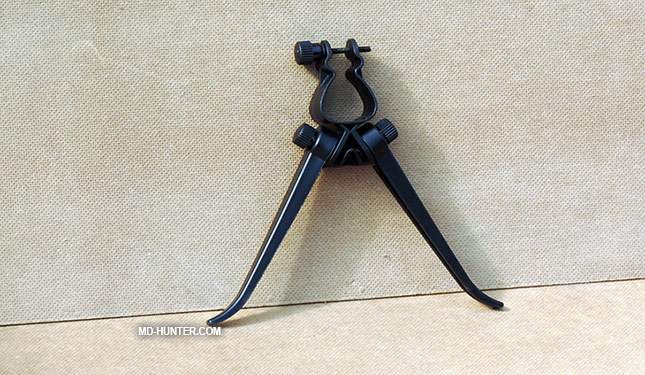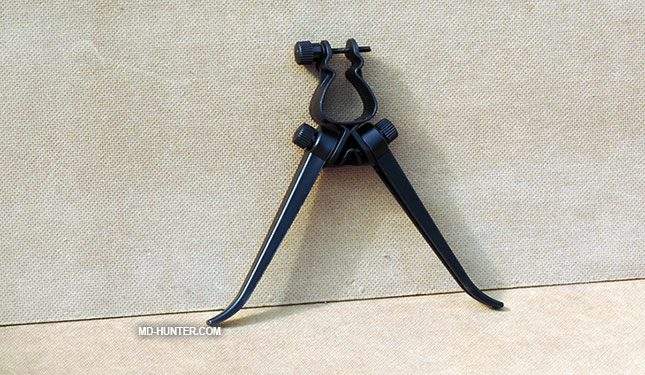 The bipod is really lightweight, while searching the legs can be folded up so that they don't hinder. A perfect useful bonus for every searcher.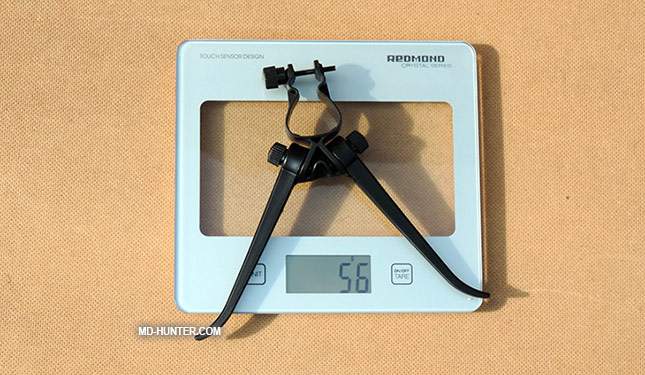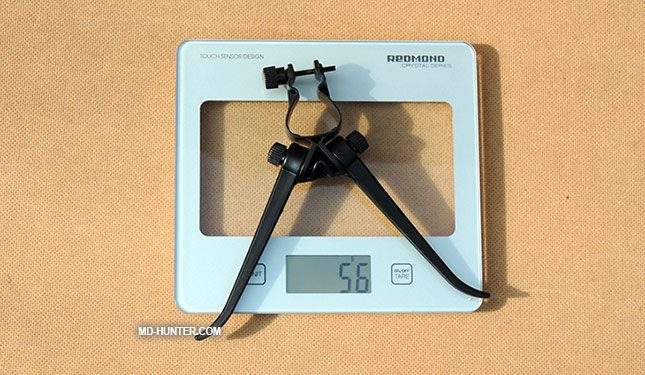 The stock coil (included in both packages) is a Nokta 11?7 DD. According to the manufacturer's catalog, it's a IM28 DD coil. Shape: ellipse. Type: DD. Size: 11×7 inches / 28×18 cm.
Pay attention to the coil cable… Isn't there anything you are bewildered by? When I saw the first photos of the Nokta Impact coils, I couldn't understand how a non-spring cable made it possible to adjust the detector's height smoothly? Everything is hidden inside the shaft, no external wraps. I solved a riddle after all, the height can be really adjusted (read below about it).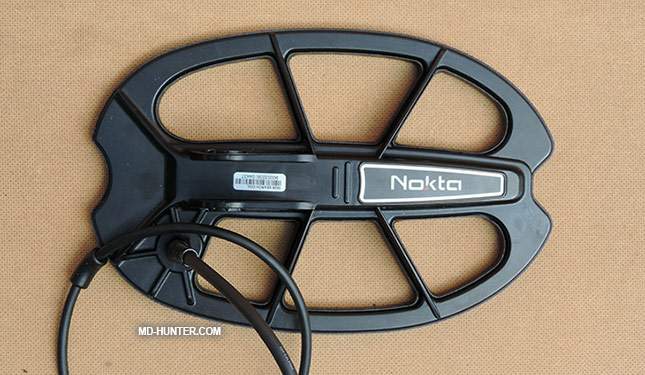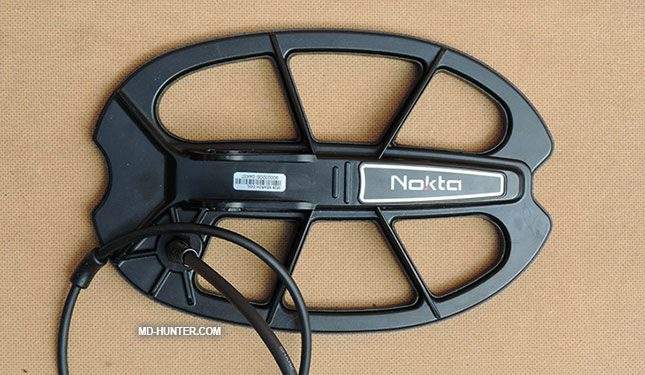 The coil comes with a plastic cover that can be removed.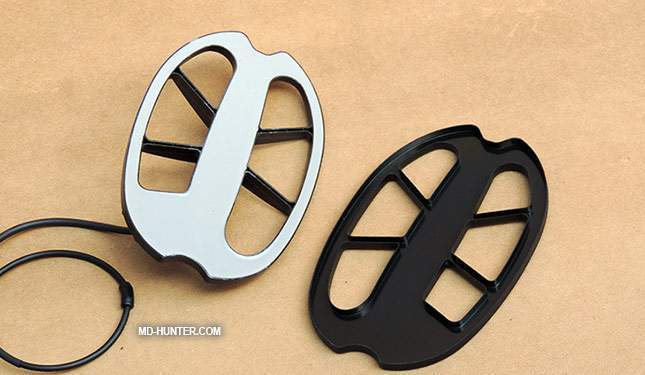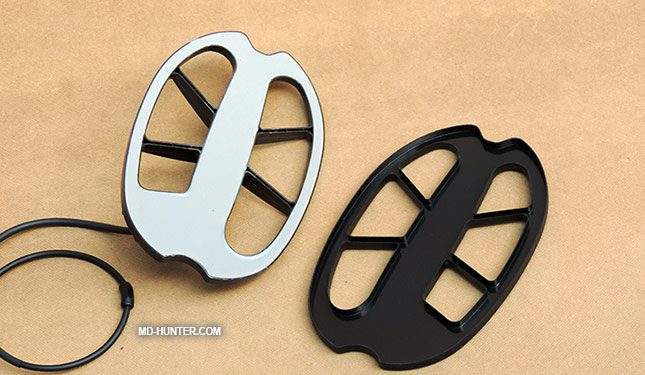 The complete weight of the coil (with the cable and cover): 464 grams.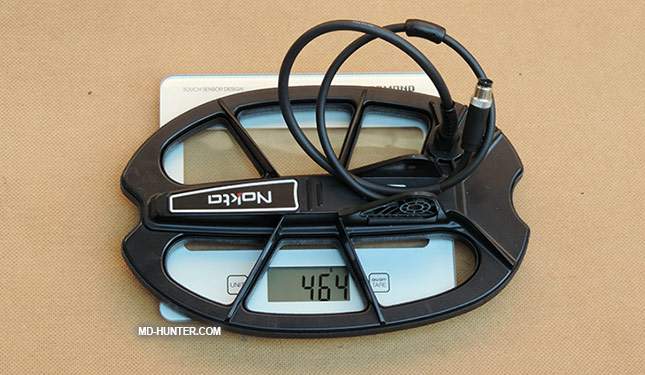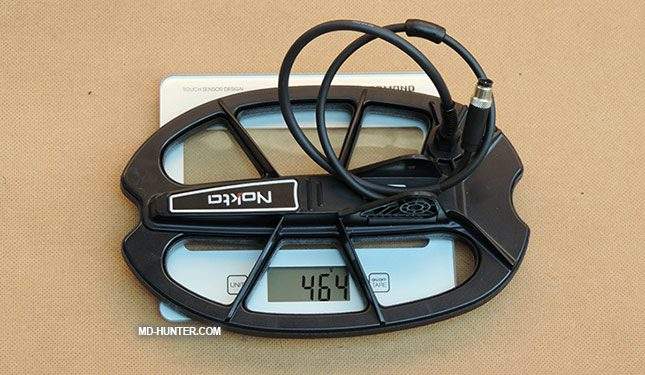 The second coil from the Pro pack is a Nokta 7.5?4 DD. According to the manufacturer's catalog, it's an IM19 DD coil. Shape: ellipse. Type: DD.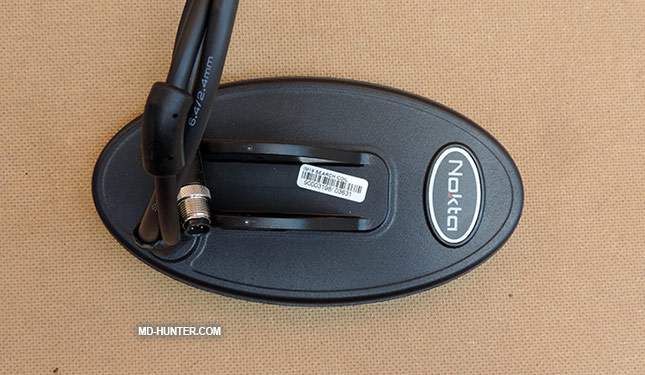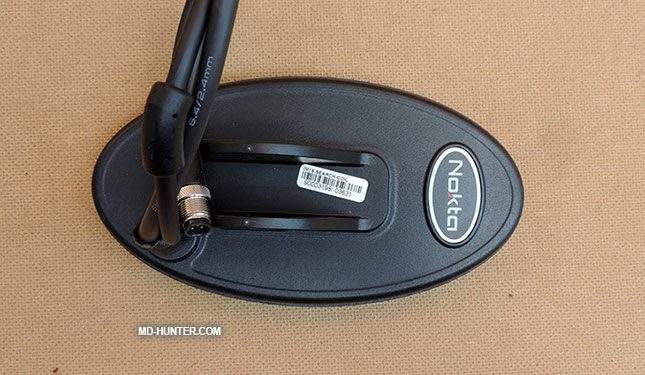 It's difficult to perceive the Nokta 7.5 DD as a sniper coil unless you take it in hands. At least I was scratching my head over the question: why is the package supplied with the second coil that has an almost versatile size? I remembered a good practice when a second coil supplied had a 6-inch size. But those were my thoughts until I took that one in hands: the Nokta 7.5 DD coil turned out to be a real Sniper.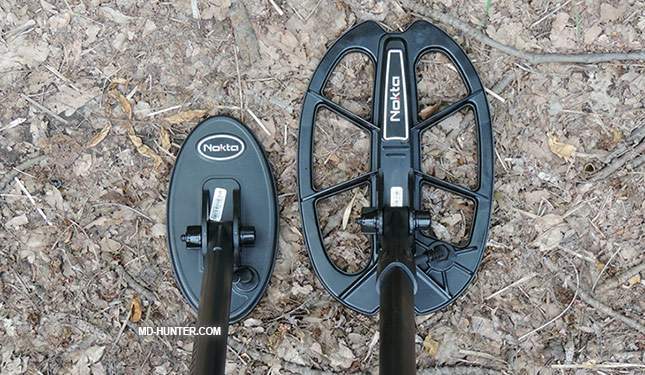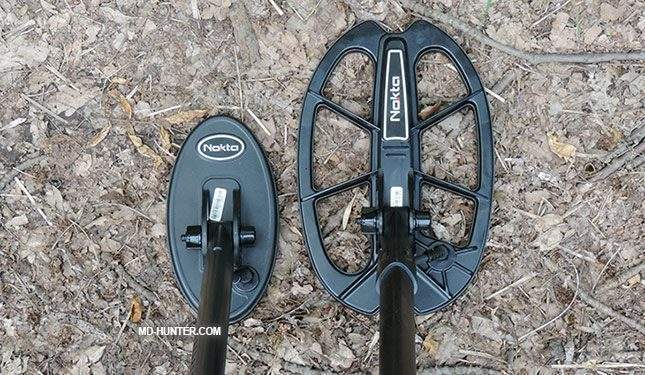 The coil comes with a plastic cover (can be removed). Weight: 369 grams.
Ask any metal detectorist: what do the coil's weight and size mean for him? Most of them will start telling you about burden over the shaft, arm fatigue, detection depth and ground coverage. Only a few (and I'm one of them) will remember about transporting and carrying it around in a backpack. Each time when I go out metal detecting, I take a sniper coil with me (if there is a such one for the machine I am going to hunt with). From this very moment, still in a backpack, the coil's weight does matter.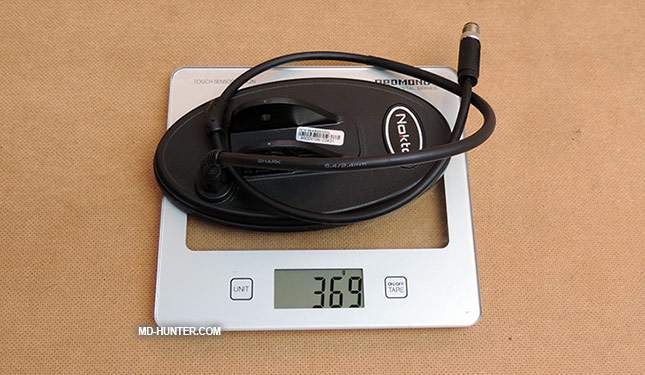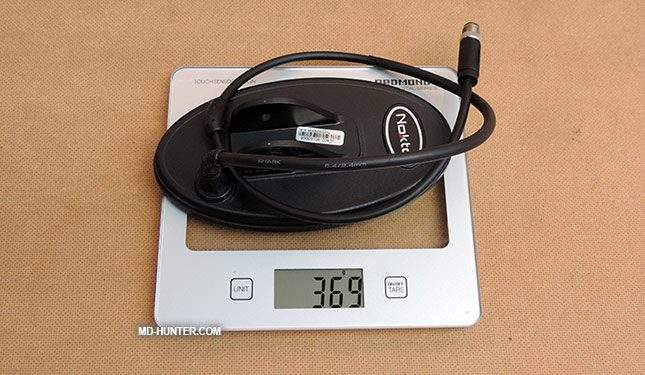 Straight as an arrow. The Nokta Impact has a straight shaft with an extended handle. It's precisely this type of the shaft that makes it possible to hide the coil cable inside.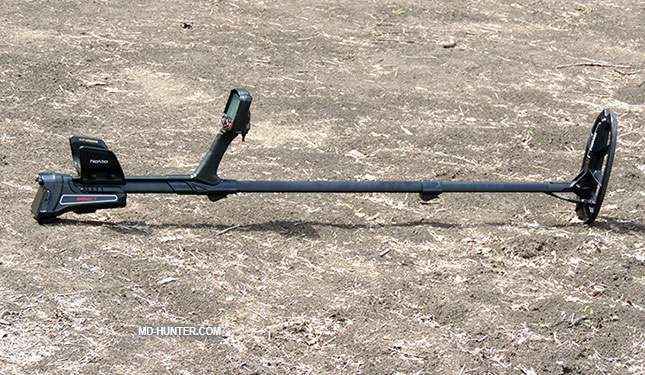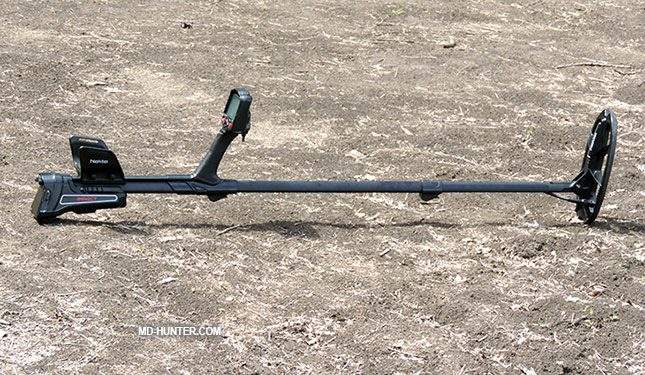 What's the use of the cable hidden inside the shaft? First, it's convenient – the cable won't catch on branches. Second, such a solution allows to save the cable from mechanical damage and, what's more important, from sun damage. Third, the detector's height can be smoothly and easily adjusted without rewinding the cable (and loose loops).
You can change the detector's height frequently only if your machine allows to do it. With usual shafts, when the cable is wrapped around, your detector most often will have one and the same height during the whole hunt. You usually get used to this one and don't understand the benefits of having the adjustable height. However, this advantage is rather considerable – your arm gets less tired. Thus, if your shaft can be easily adjusted, without wasting time on rewinding the cable, you'll surely like it. When hunting on slopes or hillocks you'll be able to reduce the unit's height by sliding the shaft up. For flat areas, it's possible to increase the height by sliding it down (and thereby increasing your search speed).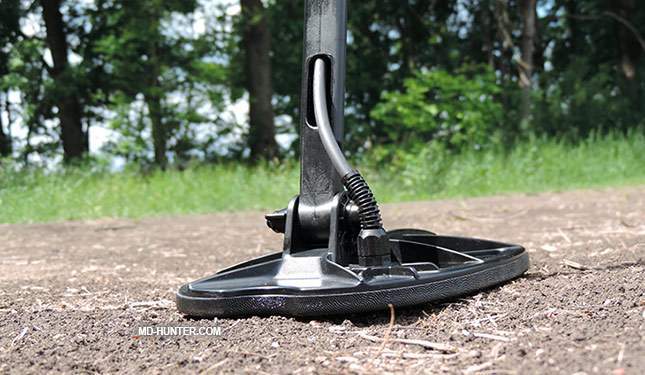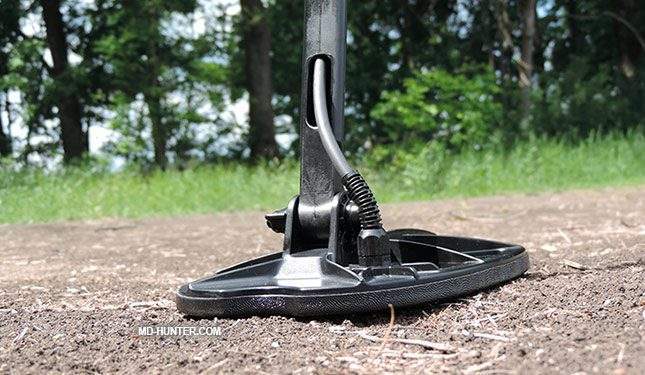 But how can a non-spring straight coil cable make it possible to smoothly adjust the detector's height? A Nokta Impact puzzle has a simple solution: a spring cord is located in the upper shaft, and it's a mating part that is springy.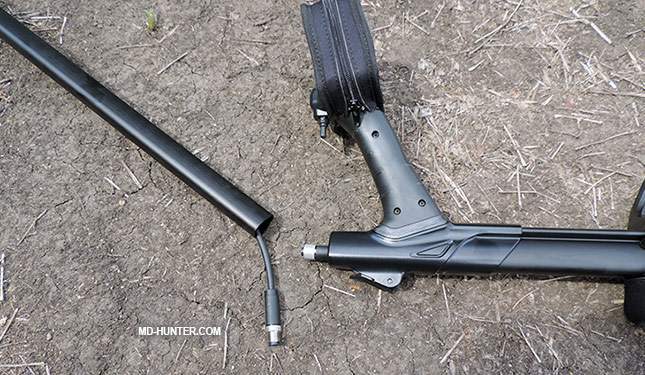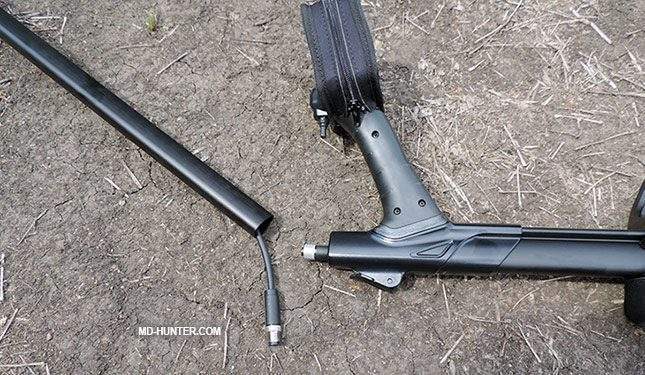 Most modern metal detectors can formally boast of having twist locks. But not all of the latter are perfect and work as they should (say hello to Garrett with their locking collars). The Nokta Impact locks are of good quality and work as they are supposed to.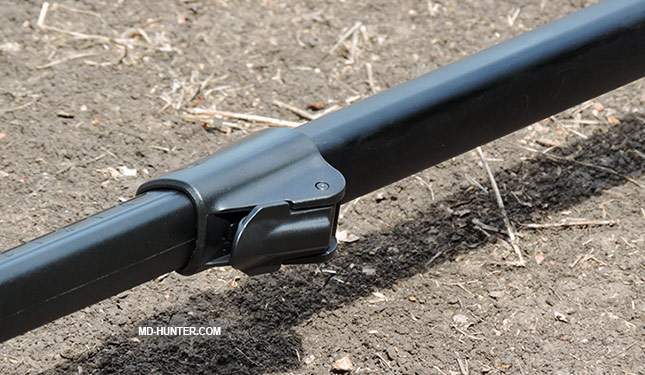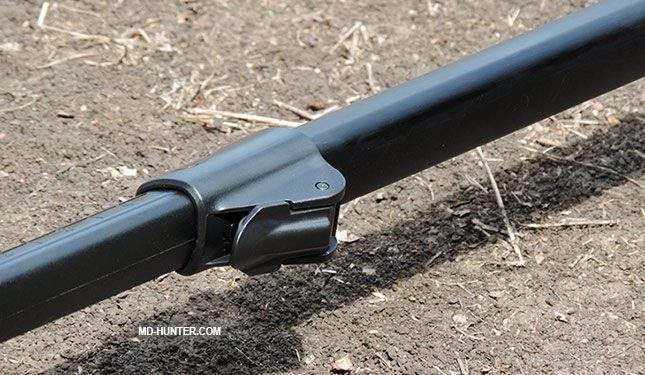 The lower shaft has a mark showing the current height. It's very convenient as you can remember your most appropriate one and make quick adjustment when going out next time.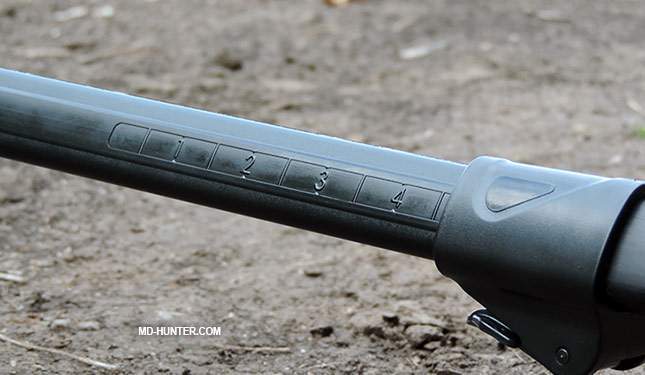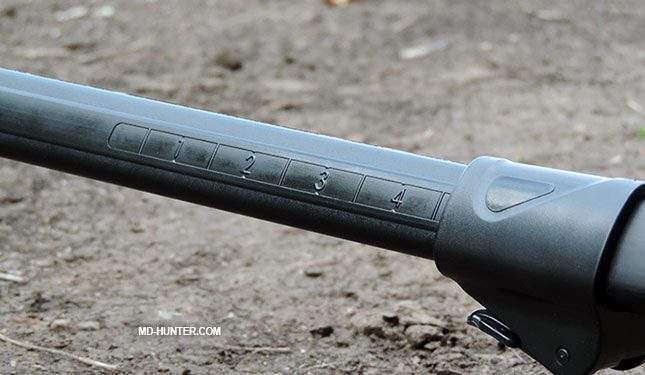 A battery compartment cover. Apparently Nokta attaches great importance to its accessories – the cover is functional, soft, good-quality and well laid out with lots of detail.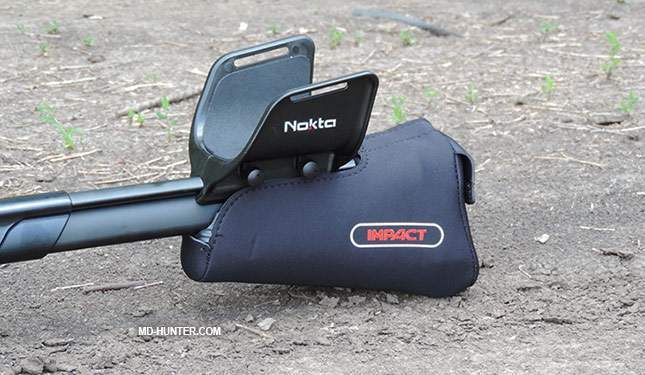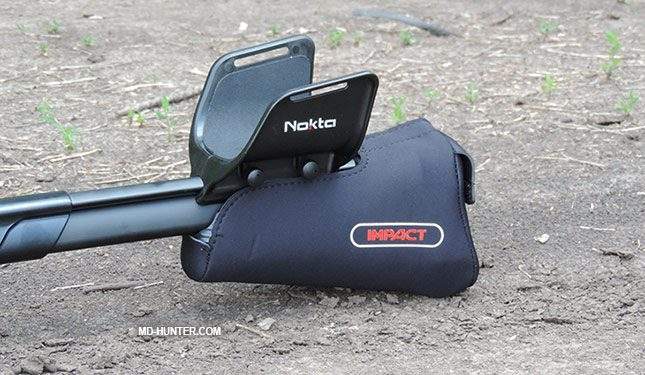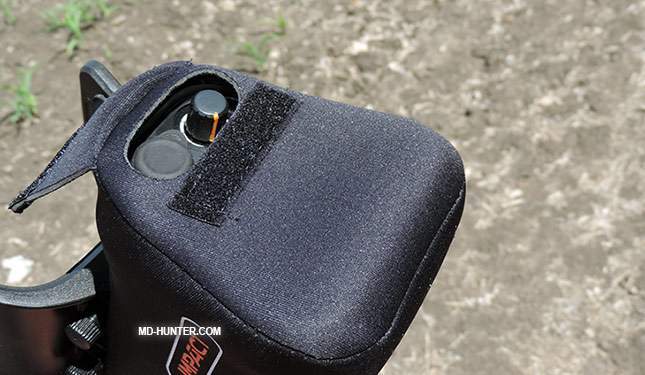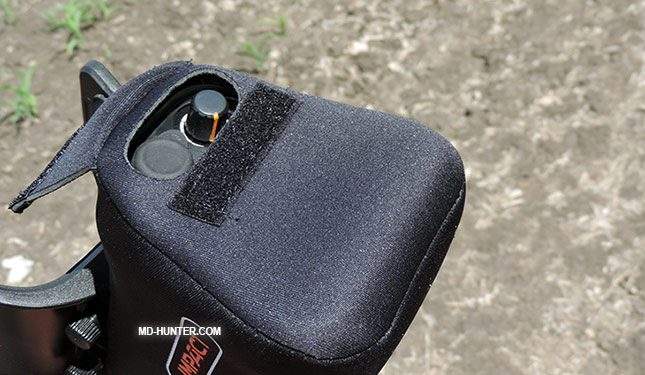 An armrest can be smoothly adjusted to match your arm length for maximum comfort. If you manage to hold this machine in hands, don't fail to try how it works in practice.
Personally, I rarely place emphasis on this feature. But in case your machine weighs 1.8 kg, it does make sense to find the best balance point in the whole construction. And I found this one – after the first 6+ hours of hunting with the Nokta Impact, my arm didn't get tired at all.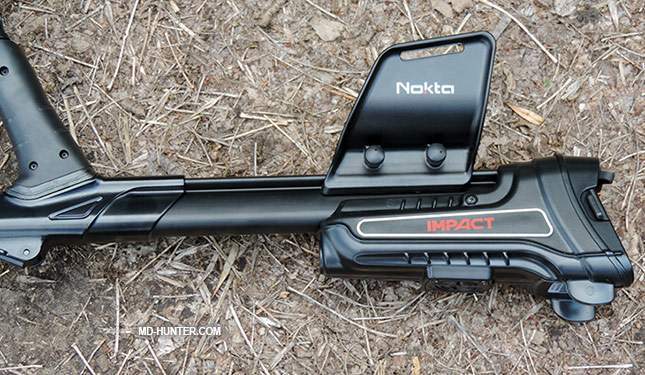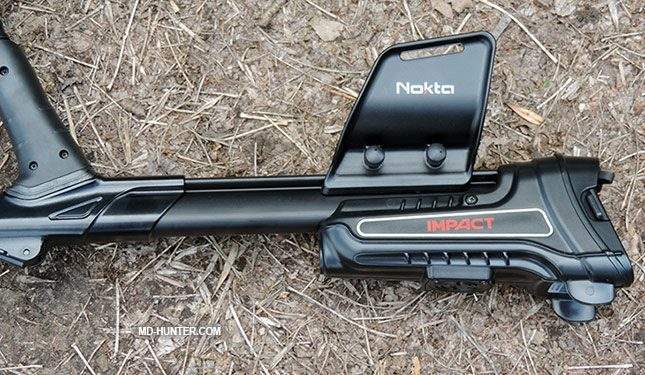 The Nokta Impact is powered by 4 AA batteries… How long can you use the detector before you need to recharge the batteries? Based on my observations, one full charge will be definitely enough for a couple of hunts. I lost only one battery segment (6 bars in all) in over 6.5 hours.
Above the battery compartment door, there is a female headphone jack with a rubber plug, as well as On/Off and volume control knob.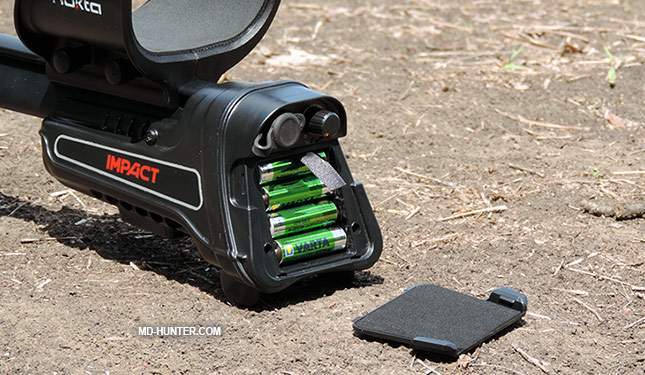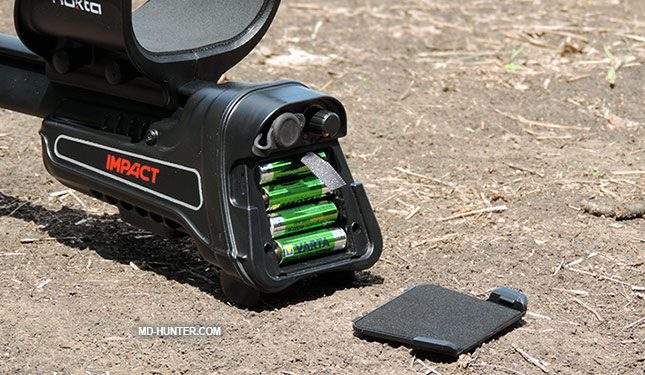 My first rain covers that I've started keeping near me are those from the Makro Racer. It's an extremely necessary accessory for this machine. Although, up to now, it must be a real necessity for me to buy such a cover for additional money. And it's quite a different story when the package comes complete with this item.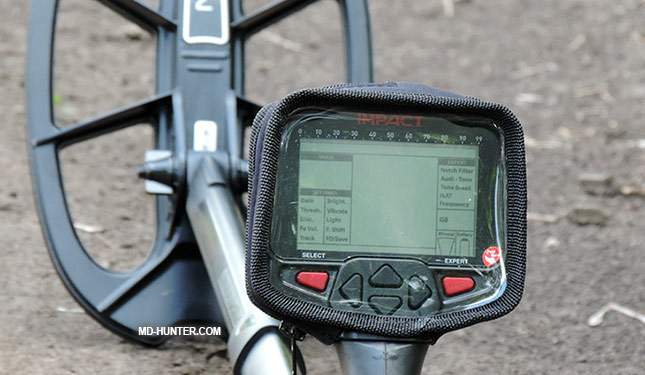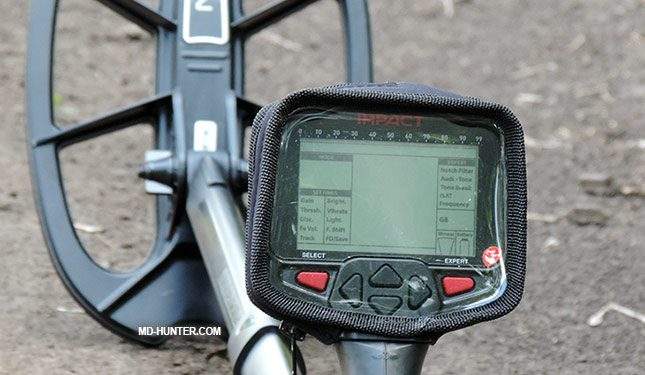 So, this is exactly the case: the Nokta Impact PRO package comes supplied with two rain covers. And the second one for the control box is of good quality and functional, too. You can put it on as well as take it off easily and quickly, the buttons can be pressed perfectly, everything is seen well on the screen.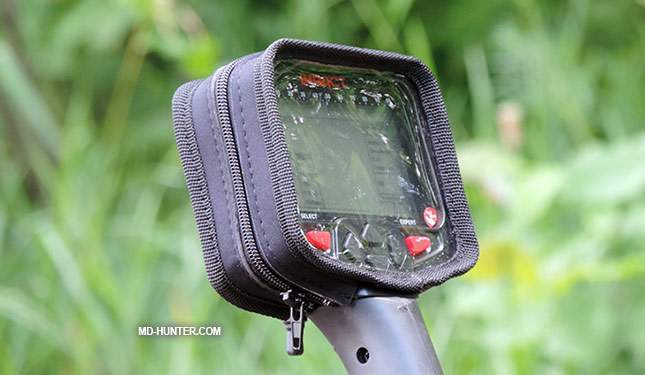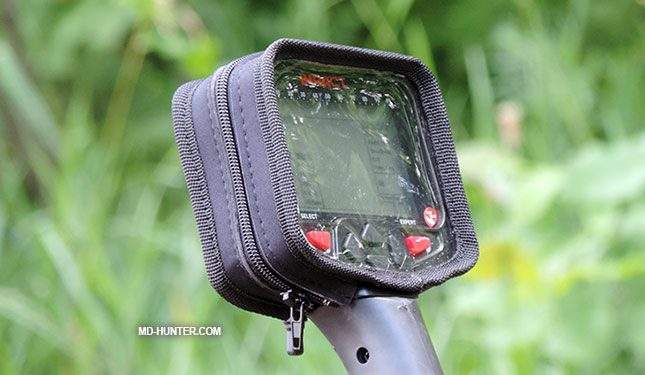 Apart from the control box cover, I've also found a protective film on the Nokta Impact screen. I like how thick it is and how firmly it adheres to the display. I won't remove it so far, let it be an additional protection for my detector's screen (probably the manufacturer surmised as much).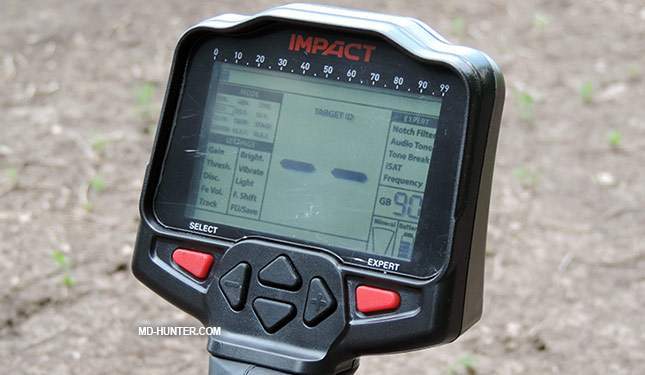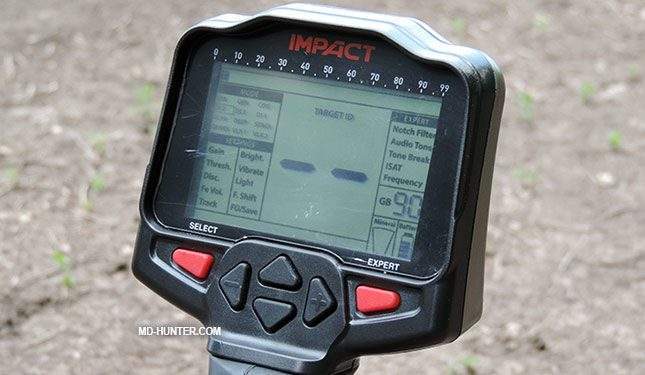 On the back of the control box there is a flashlight, the beam of which is directed at the coil. Seemingly a trifle, but earlier I had the opportunity to appreciate how useful this supplement is – when I went beach hunting in the morning twilight. Together with the screen backlight (the Nokta Impact has this one too, as well as contrast / brightness control), it definitely earns some brownie points ))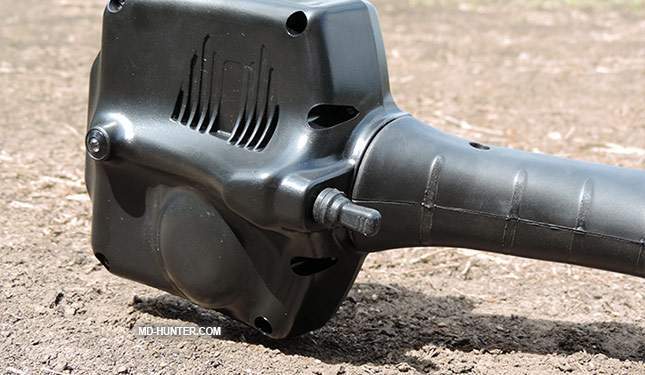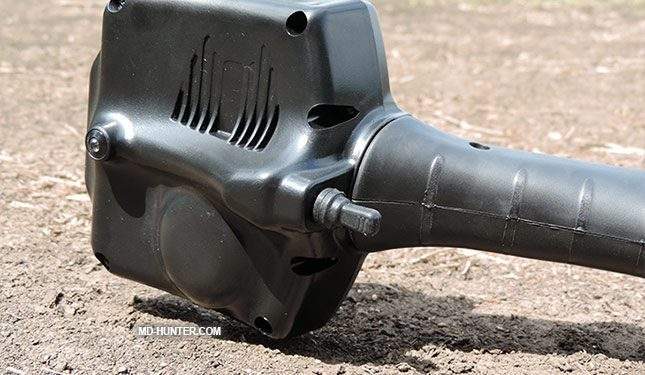 At one time I used to criticize the machines with a trigger. Mainly for the reason that the latter often catches on something or breaks down. But now, I've changed my opinion – to such an extent that the detectors without a trigger seem inconvenient to me. Each time, when searching with my Garrett AT PRO or Minelab X-Terra 705, I want to switch on the pinpointer mode or adjust ground balance but can't find a trigger I used to. So I press the button and say to myself, "how in the world inconvenient it is" ))
That's what the Nokta Impact is at first sight – a powerful, interesting and high-potential machine. At second glance, this detector is even more interesting: a mere opportunity to change the frequency on the go is good news indeed. Plus, there are a lot of different search programs beyond that.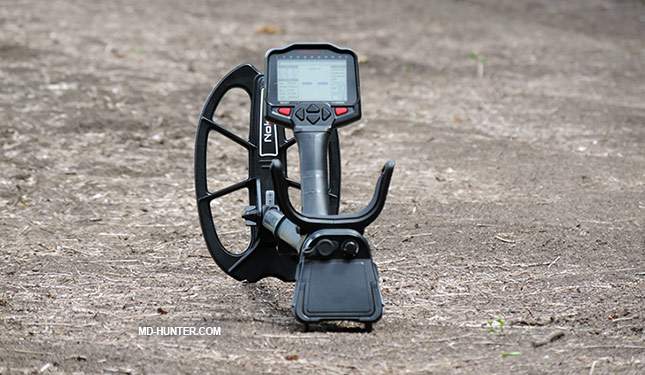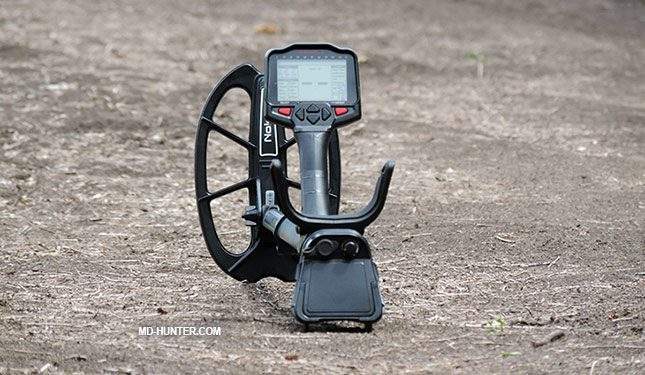 Let me remind you: the Nokta Impact is a new product 2017. All about this machine is collected here (news, tests, comparisons, reviews and opinions). On Knowledgebase pages there is additional info on the Nokta Impact (user manual, the list of coils, specs, features, and much more).
WATCHING NOW