Australia, 2002. Garrett decided to come to visit Minelab. Well, you know how it happens… You are selling metal detectors, and so am I. Let's sell together. First we will sell them in your country, and then each of us will do it in his own one… So they couldn't do without scandal.
The year 2002, Australia: Minelab, the local manufacturer, was gathering pace. An updated series V2 of Minelab SD 2100-2200 gold prospecting detectors was ready to be released. And no one cared that the detector was based on rather old technology – the first Minelab SD had appeared as far back as 1995. They probably thought that if treasure hunters were buying the machines, it meant everything was ok. (there is a SD V1 in the photo below… what searchcoils looked like even at that time!)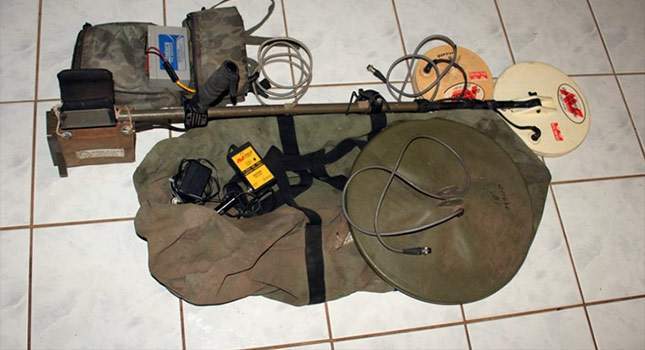 On another continent, meanwhile, Garrett rolled out a new product 2002 – Garrett Infinium gold metal detector. Is it a surprise? Now this device is known as an underwater machine. But when it first appeared, it was a gold prospecting detector.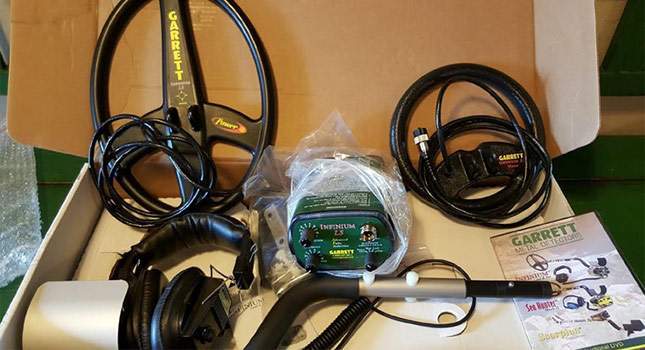 The advantage of the new Garrett Infinium was that it could greatly balance out high mineralization. But it had been Minelab's feature.
With such a trump card, Garrett took it upon itself to go to the competitor's fields… So the new Garrett Infinium detector launch was scheduled to take place in Australia.
But then a dark story happened. Perhaps these are just rumors… One month before the Garrett Infinium officially appeared in Australia, a… fake detector went on sale! That fake's operation was very poor, treasure hunters were indignant and damned. And that turned out to be enough…
When Garrett appeared in Australia with its new metal detector, nobody wanted to buy it. And it was not only Australia where the Garrett Infinium's reputation suffered. The detector was on store shelves worldwide, and it was ignored by hunters everywhere.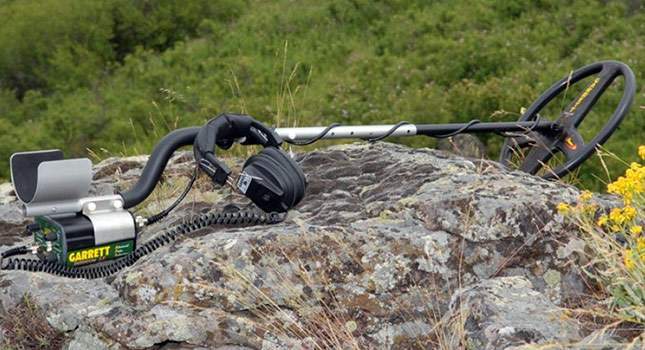 Then Charles Garrett made the Garrett Infinium into an underwater detector. Once that was done, the machine started to be sold somehow. After its underwater version, the land detector also found its buyer. But the Garrett Infinium never saw real success.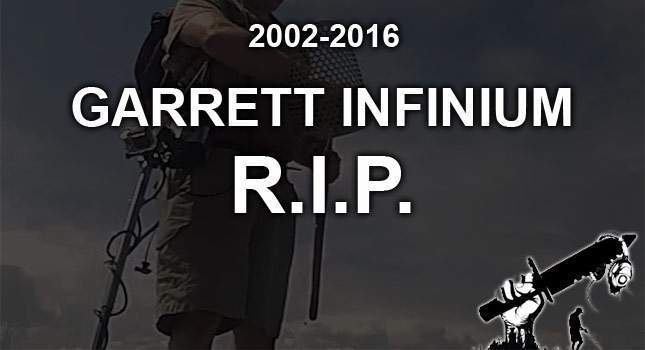 At the beginning of 2016, the Garrett Infinium metal detector was discontinued. The machine outlived its founder by 8 months. There is nothing mystical about it.
The whole of Garrett's mysticism occurs in April… The company's birthday is on April 1. Founder Charles Garrett's one is on April 2. Charles died on April 3. And again – April 1 is the day on which the new Garrett ACE 200-300-400 sales are scheduled to start. We hope nothing will spoil this launch. Good luck to Garrett!
WATCHING NOW