It will be more gold in the world soon… The Australian manufacturer has released a new product 2015 – Minelab GPZ 7000 Gold Nugget Detector.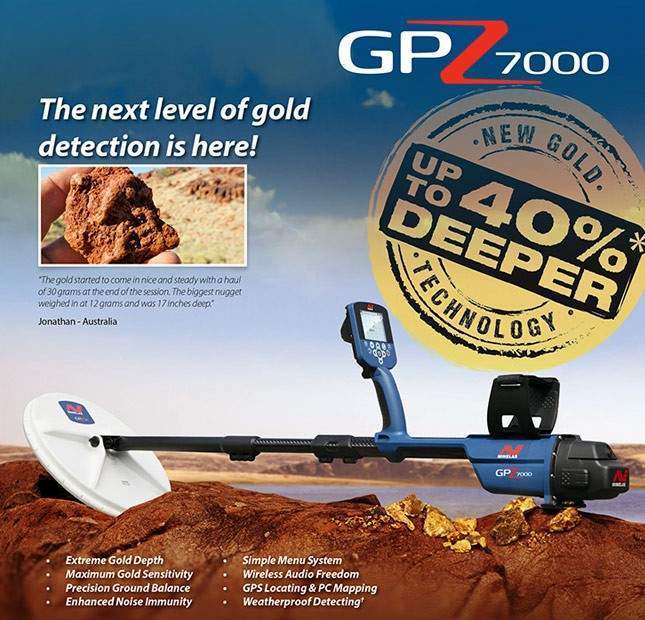 The manufacturer may really consider it to be a new product. But for those who are able to learn the previous Minelab CTX 3030 model from afar, this latest may seem very strained. In any case, Minelab announced that it had produced the first gold nugget detector with wireless connection, color screen & GPS. And I thought it was simply an old CTX 3030 with a new coil.
All about the Minelab GPZ 7000 is collected here (news, tests, comparisons with other devices, different reviews and opinions). Plus, on Knowledgebase pages there is additional information you should know before buying the Minelab GPZ 7000. The experience of others will help you save your time and money. Happy hunting to everyone!
WATCHING NOW