It's certainly not a White's gold metal detector, but still… Minelab has arranged a special offer – say what your name is and wait for your luck. The prize is 10 pieces of Minelab Go-Find 40 metal detectors. Let's check, how lucky are we?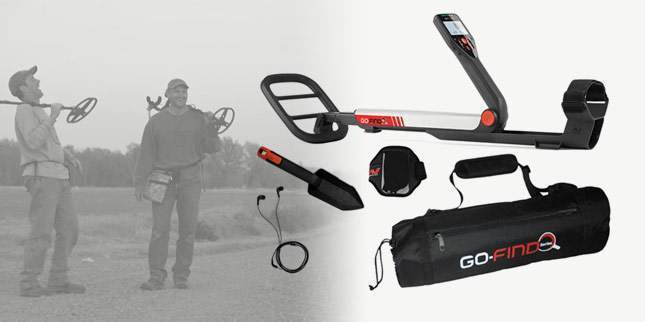 The terms and conditions are simple: leave your name and email on Minelab's website. You may also add a promo code FB102030 (I think this code is simply an identifier that it's the information from Facebook, but just to be safe it's better to insert it). And wait for your luck… The manufacturer has already prepared 10 Minelab Go-Find 40 machines as gifts.
And while you are waiting, look at another gift option – White's real gold metal detector. And how can one go out for a hunt with this one?
All about the Minelab Go-Find 40 is collected here (news, tests, comparisons with other devices, different reviews and opinions). Plus, on Knowledgebase pages there is additional information you should know before buying the Minelab Go-Find 40. The experience of others will help you save your time and money. Happy hunting to everyone!
WATCHING NOW