Here's the MarsMD universal shaft. They promise in the future this shaft will be suitable for 50 different metal detectors. See the photo review: the shaft configuration and first impressions.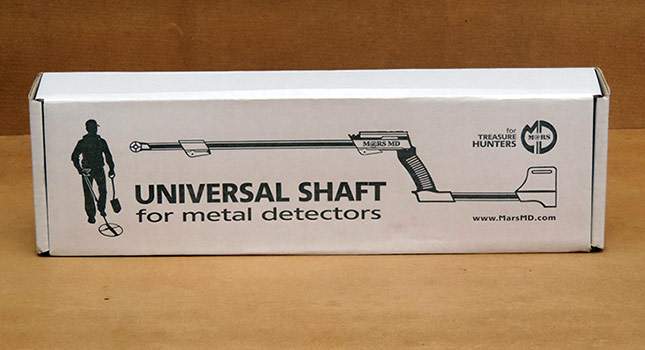 When opening the box you catch yourself thinking that it's a box with metal detector… The feelings are the same. By the way, there is enough space for the searchcoil and control box.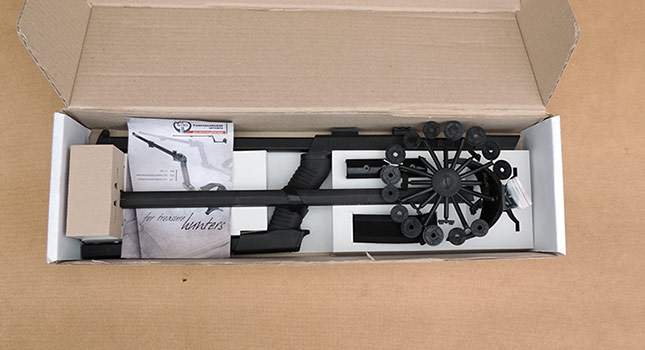 Two component (main and lower) parts, the armrest, fixing strap, set of rubber washers to attach the coil (for different metal detector models), plate for mounting a control box, Velcro strap to fix the coil cable, manual.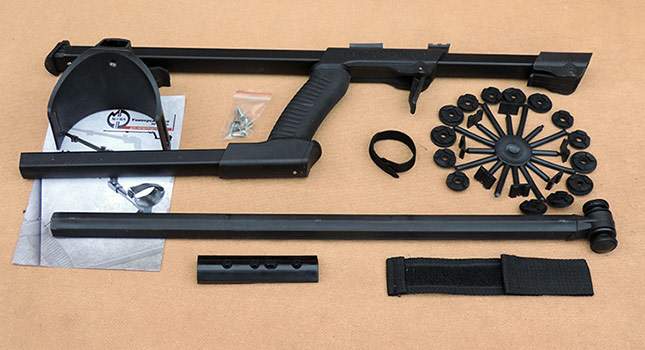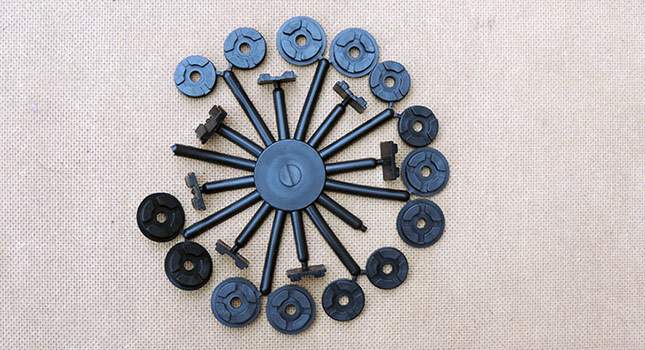 The back side of rubber washers is marked according to metal detector models.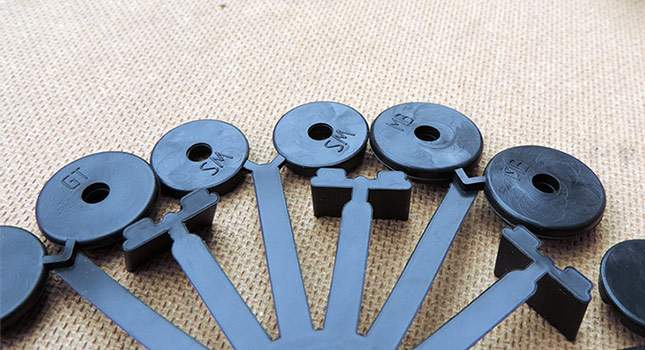 There are 3 hole positions for attaching the armrest – it can be adjusted for different arm lengths. The armrest is attached by one screw.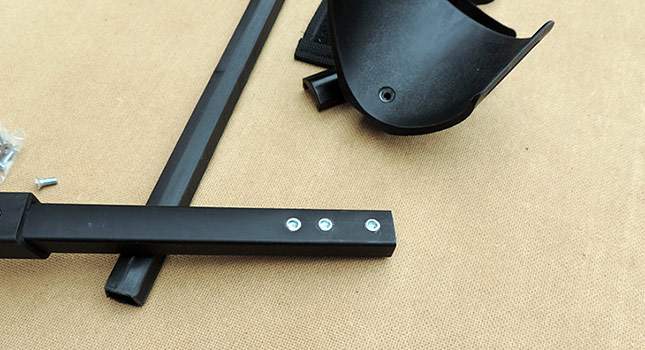 My arms are not too short, yet not too long – usual ones (my height is 186 cm). I have tried all 3 options and have chosen the middle position.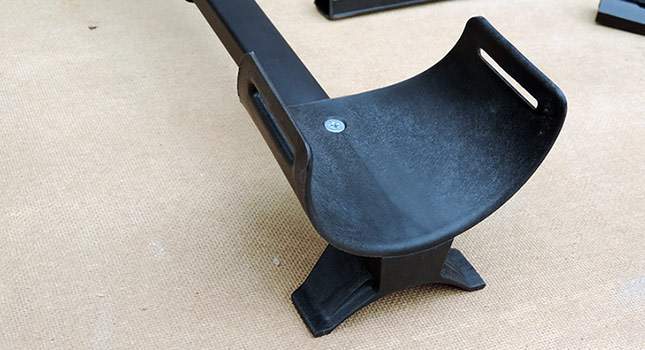 This is the very armrest that can withstand a man's weight (view the video here). I have no intention of trampling it. For me it's enough that this armrest is simply convenient and reliable.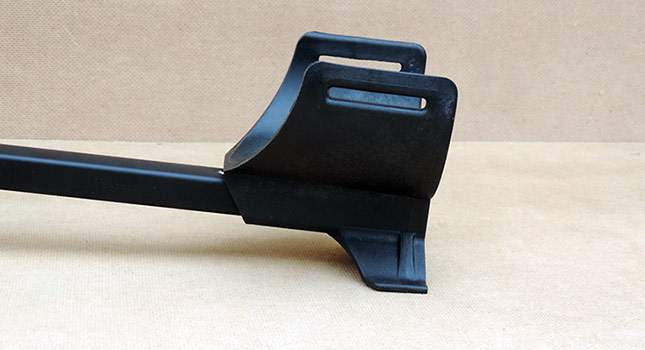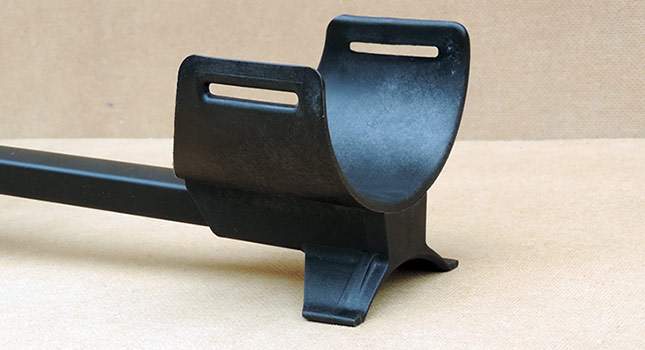 What is the best grip? When hunting with one detector you get used to what you have. But having tried other machines, you come to realize that grips are different. As for me, an oval grip is better than a round one. While sweeping, it spins in hand less than a round-shaped grip (especially when the gloves are muddy).
The MarsMD shaft has an oval grip… Or, more likely, a pistol one.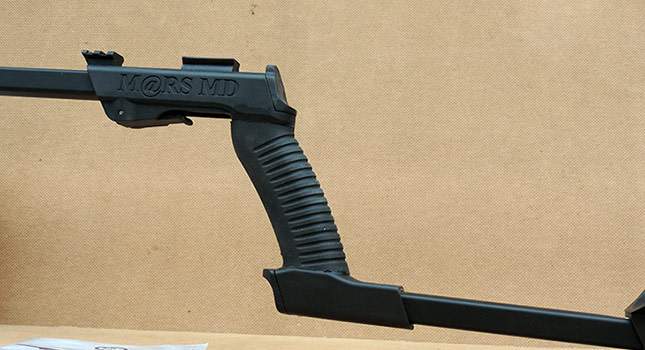 A metal detector control box is attached to the shaft through a dovetail mount (using an adapter, the control box gets screwed to the plate which in turn is put on the dovetail). The versatility of the shaft lies in this mount.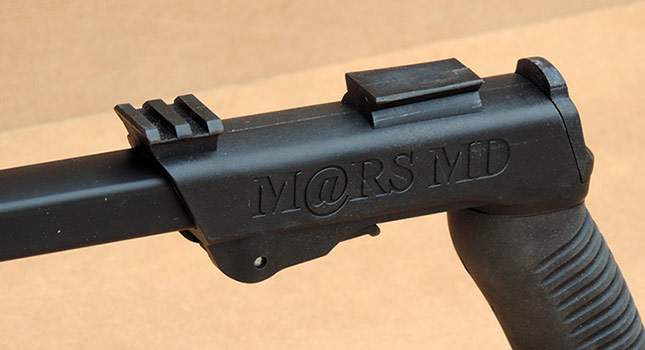 There is another mount alongside of the dovetail – a Picatinny rail. That's a really cool thing! You can mount whatever you want on it. For example, a flashlight, camera, pinpointer holder, canteen, scope sight. The latter two are a joke, but for the camera – it's great.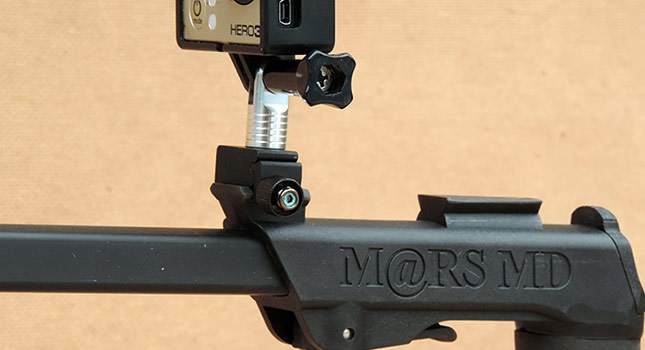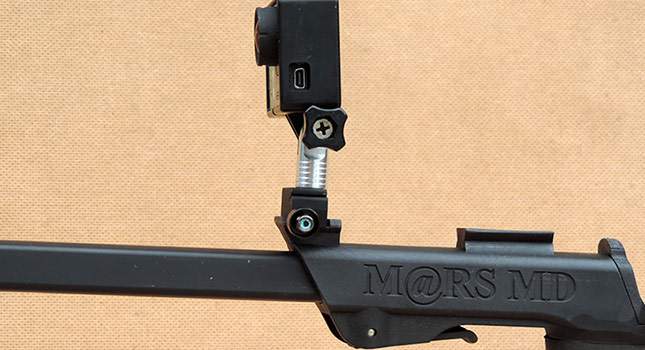 The lower shaft and coil attachment point. Everything looks perfect. So this should be tried out.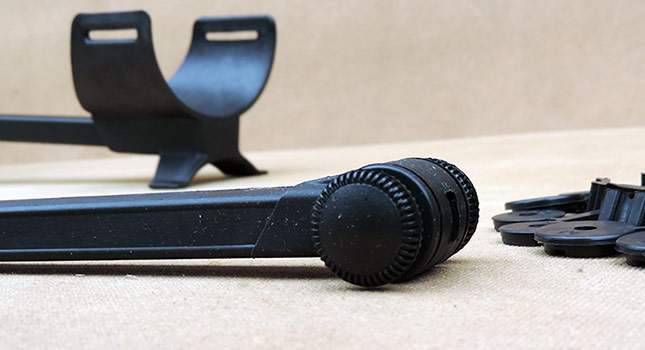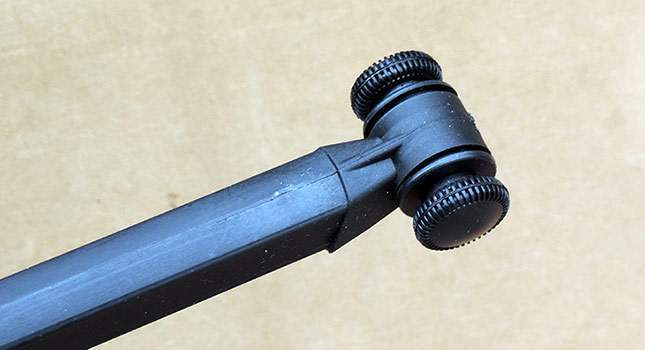 The camlocks. I've shaken the shaft (while this one is coil-free), it holds well.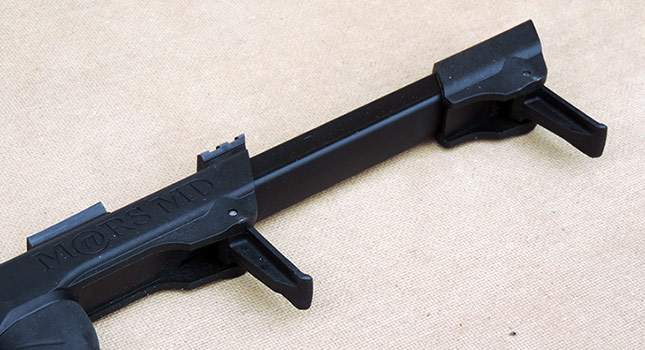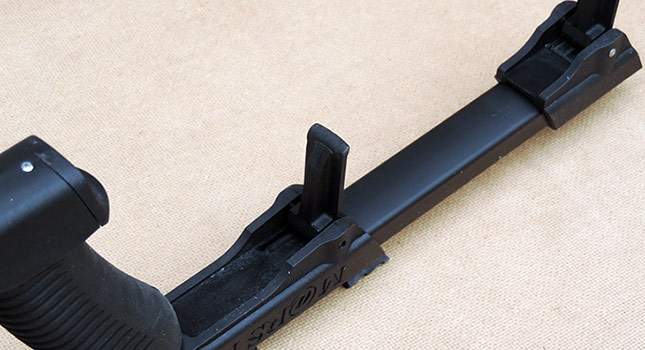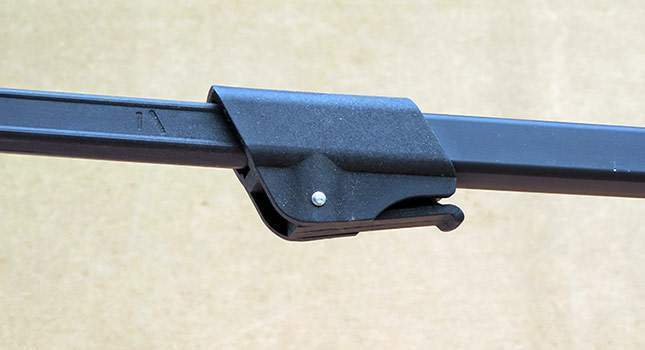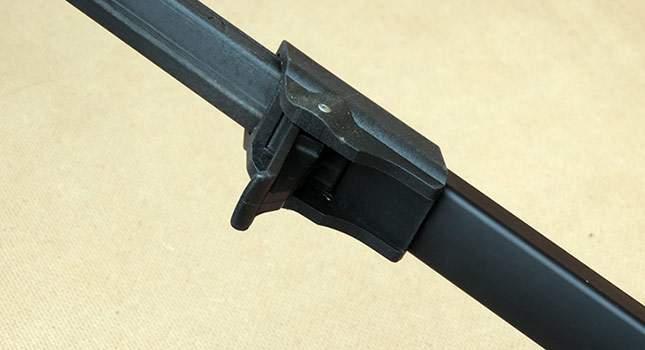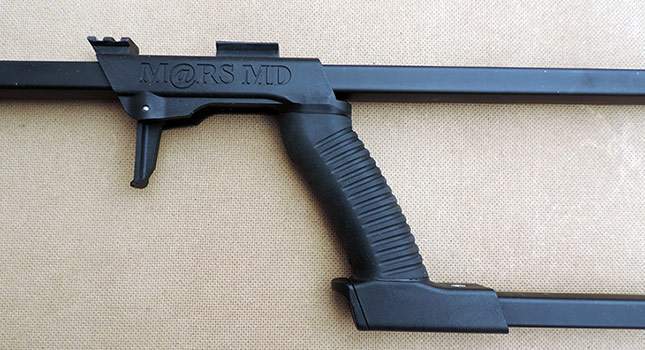 MarsMD shaft and Garrett AT PRO – photos and video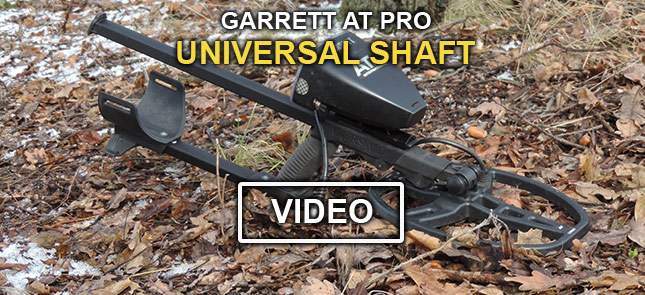 The shaft stays with me – a real-life treasure hunt is the best test for it. All about the MarsMD shaft is collected here.
WATCHING NOW