I've opened the Makro Racer PRO box… Not only the number of accessories is impressive (though there are plenty of them), but I've been surprised at unexpected quality of the detector. See the photo report: what's in the Makro Racer PRO box.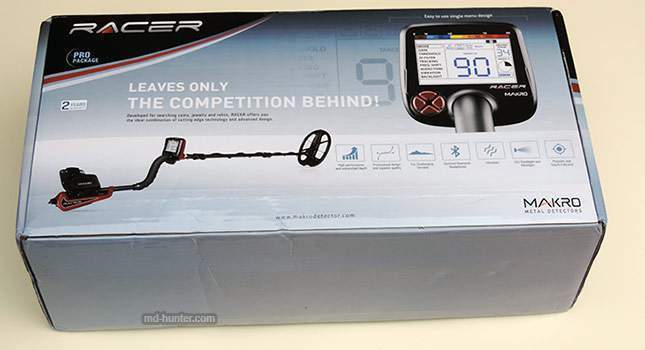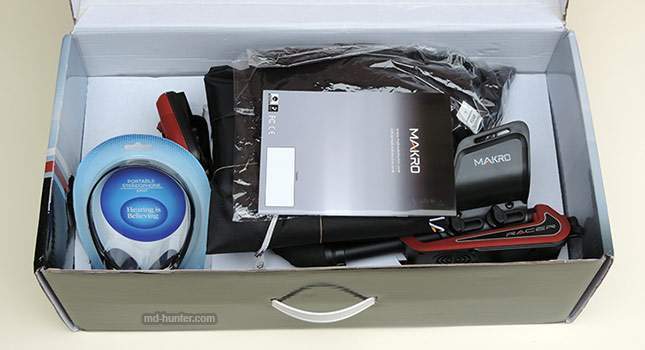 The Makro Racer PRO package includes a maximum number of accessories. I think it will be easy for dealers to sell this machine.
An upper rod with detector boxes, middle and lower shafts. 2 search coils: an 11-inch one and a 5-inch sniper coil (I haven't previously paid attention, a small coil is elliptical too). Both coils have covers. 2 kits with plastic bolts and rubber washers. Armrest fixing strap. 2 rain covers for detector boxes. Rechargeable batteries with AC & car chargers. Koss headphones. Headphone adapter. Treasure pouch. A big backpack (carrying bag). User's manual, warranty certificate, disk. T-shirt and cap with official Makro logo.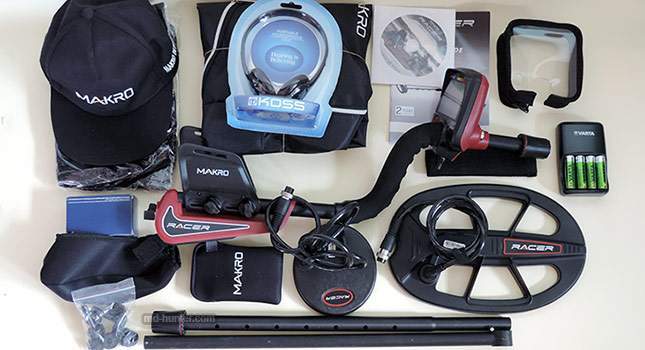 I have been handling a lot of detectors, both cheap and expensive. If I write that plastic is of high quality and everything is tight-fitting – it will say nothing. Having taken the Makro Racer in hand, I had a sudden thought: it would go hard with the Garrett AT PRO and Minelab X-Terra 705. For instance, my AT PRO looks like a simple ACE 250 nearby (and this is no exaggeration, I'll make the comparisons further).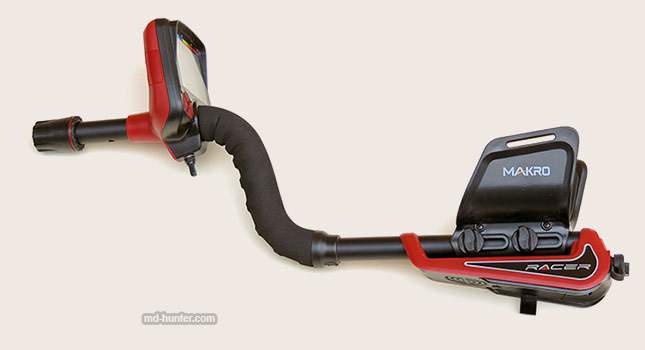 Pay attention, the Makro Racer armrest consists of 2 halves.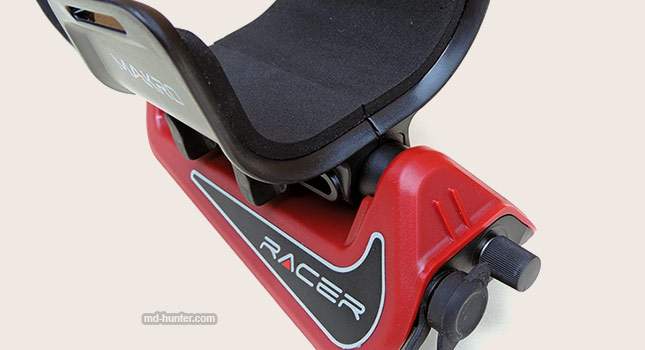 The lower part of the foam grip has fixed protection. So that the handgrip doesn't slip down, plus its lower end doesn't wear out. And even the attachment bolt is hidden under the cap (but I thought it was a button and tried to press it).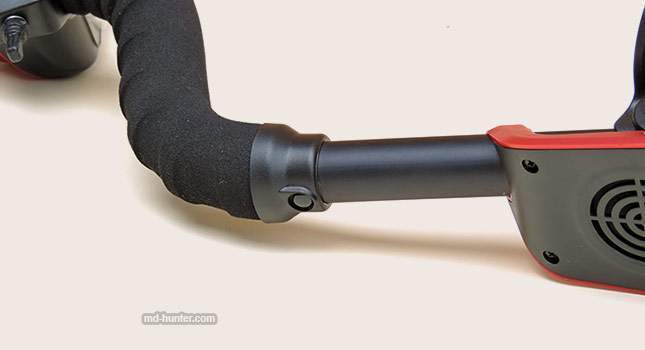 Twist lock. I have noticed that it has endstops when being tightened (it's good, in practice such locks are much more reliable). What is the purpose of this red rim? I don't think it's only for appearance.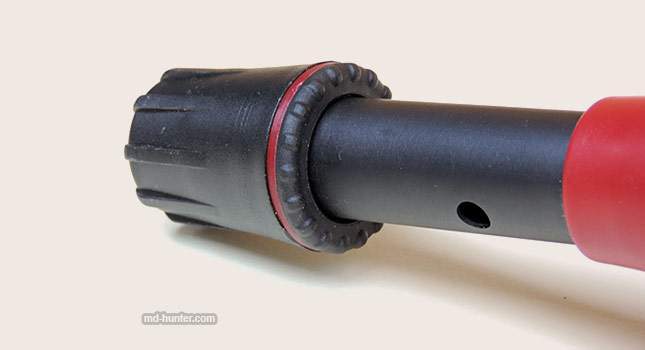 Is it a hole cap in place of wireless (Bluetooth) module? I rarely read a user's manual for the metal detector – mostly go into details while searching ))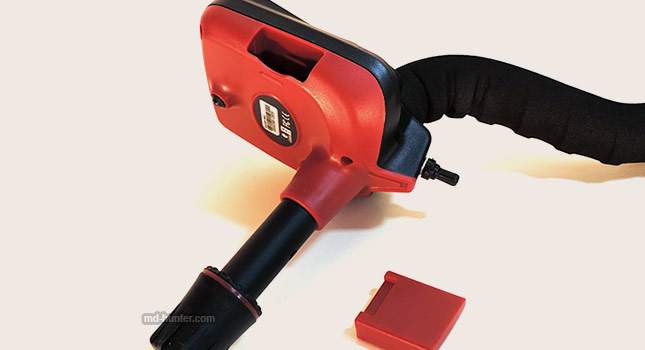 Main 11-inch DD coil. It looks impressively; but in very deed, it has a normal weight (I'll weigh it later).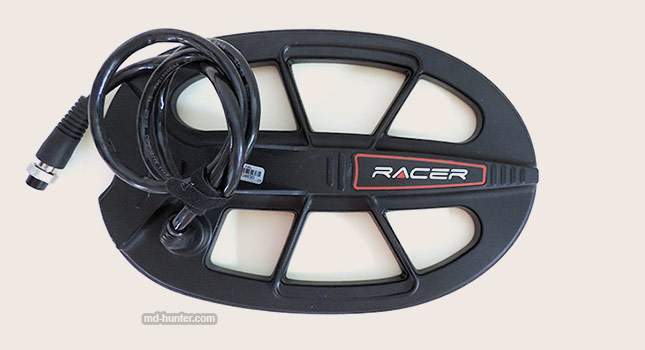 I've turned my attention to the strengthened cable, cable strain relief and connector – crumpled all of this… Everything looks durable.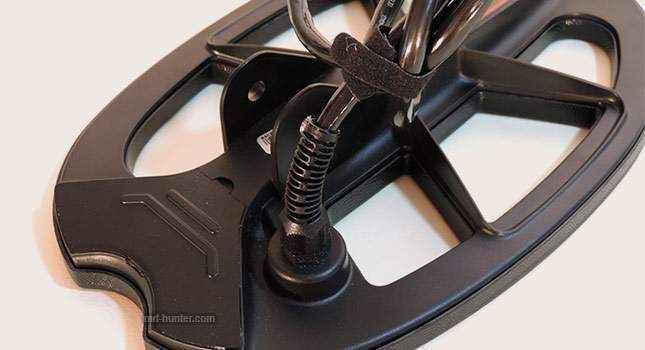 Coil cover. It should also be weighed (when held in hand it's lightweight, about 60-65 grams).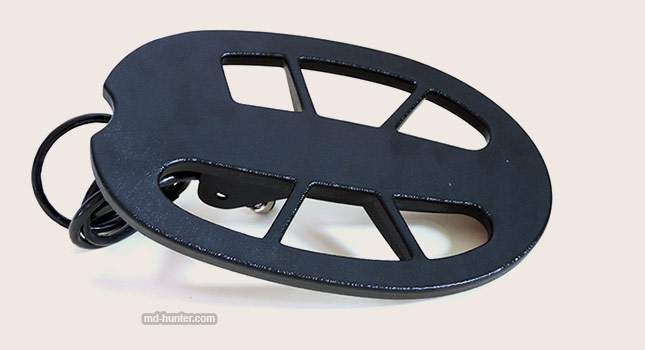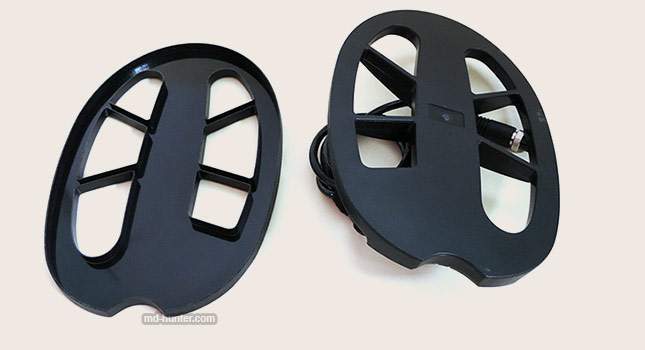 Other coil from Makro Racer PRO package: sniper, DD, 5×4.5″ size.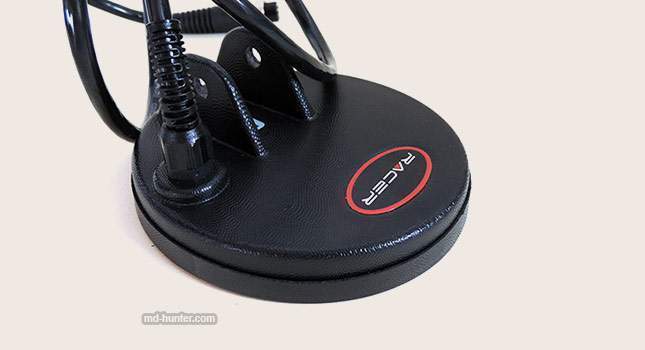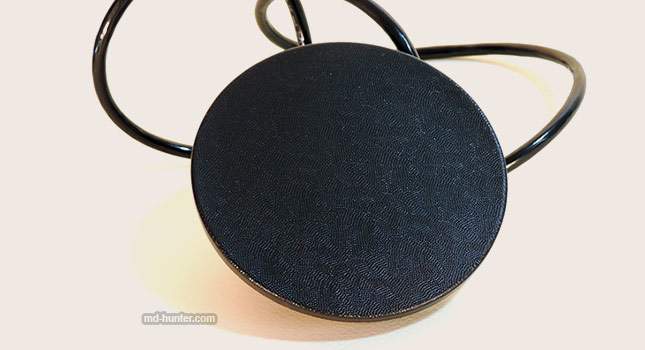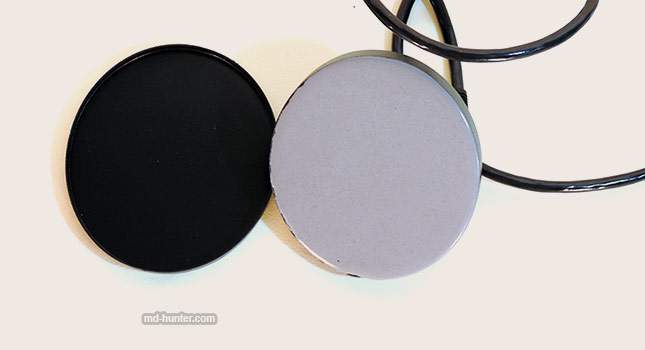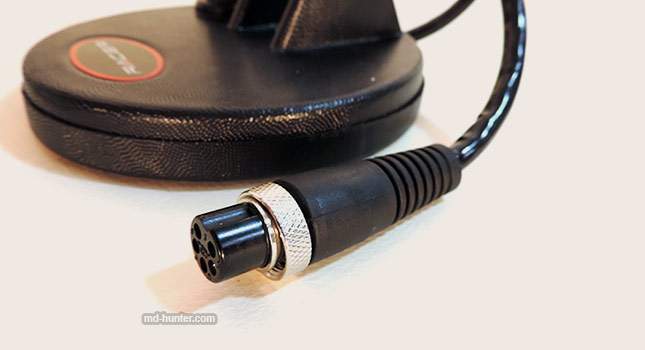 Lower shaft and coil attachment point.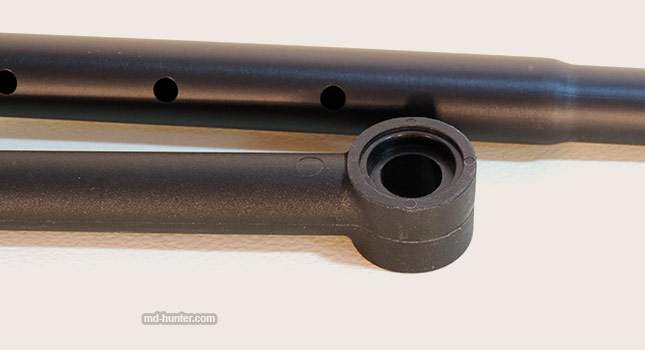 2 coil attachment kits: rubber washers and a plastic bolt. The adapter for headphones is on the far side.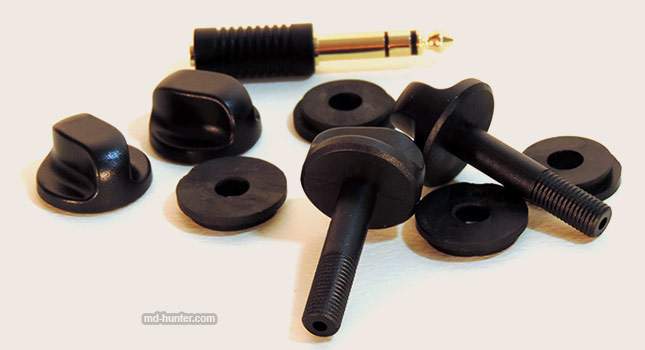 Koss headphones. There is an incomprehensible thing with hologram stuck on the back (it may be a warranty… I'll open and see later).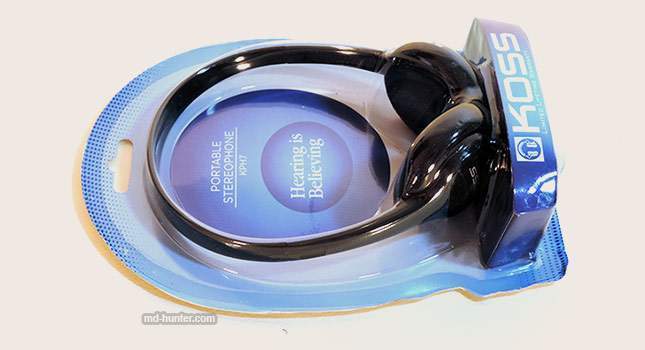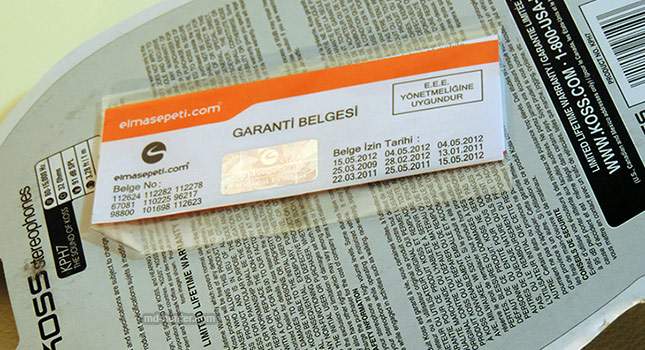 Rechargeable batteries: Varta Ni-MH, 2100 mAh. Both 220V AC & 12V car chargers (one charging unit, two inputs).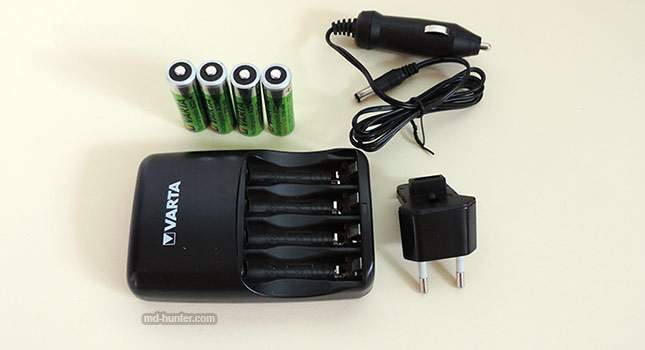 Two rain covers. One is for control panel, the other – for battery compartment.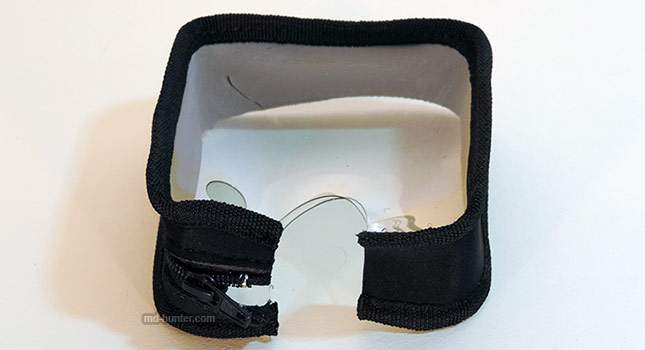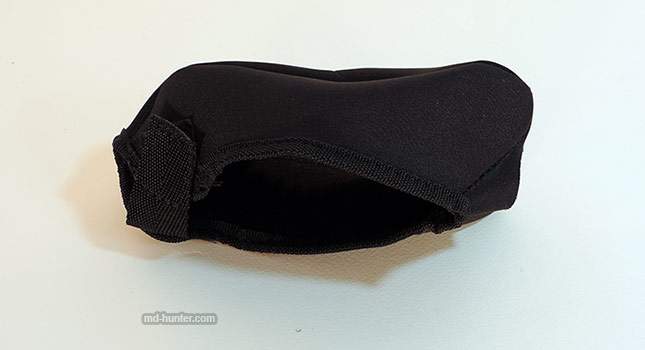 Carrying bag. A shovel won't certainly get into it, but the metal detector fits easily.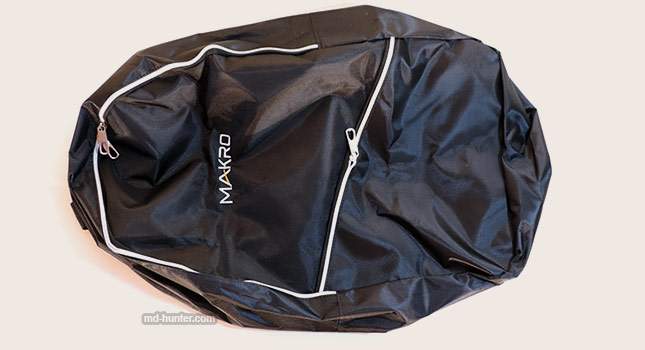 Bonus for fans – a T-shirt and cap with official Makro logo )) Here's a tip for the manufacturers (if it will ever reach them): the T-shirt and cap is ok, but metal detecting gloves as a present will be better. Both cheaper and regular-sized for everyone. I had an L-size T-shirt in my box.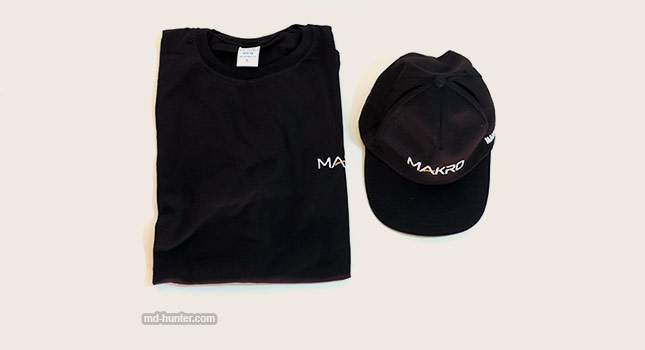 The first impression… Does the Makro Racer truly compete with the Garrett AT PRO and Minelab X-Terra 705? On the face of it, the detector is really well made! Let us see, what it's worth in real hunting. Everything I've learned about the Makro Racer will be in this blog.
All about the Makro Racer is collected here (news, tests, comparisons with other devices, different reviews and opinions). Plus, on Knowledgebase pages there is additional information you should know before buying the Makro Racer. The experience of others will help you save your time and money. Happy hunting to everyone!
WATCHING NOW