I wanted to buy the Golden Mask 4 PRO, but instead I got the Golden Mask Thracian… Actually the GM Thracian is the same GM 4, with the only difference that it has a dual-tone response, manual ground balance and is a single-frequency machine. Here is a photo report: Golden Mask Thracian at first sight.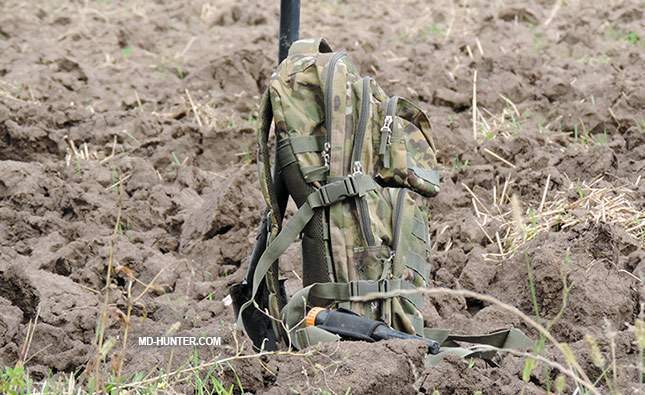 The Golden Mask Thracian easily fits into any metal detector backpack. Even into a small one. Everything compact, and still enough space left. I don't know how much it weighs (I'll weigh it a bit later), but the device is unexpectedly lighter than it looks. The middle and lower shafts are particularly impressive – made of carbon and almost weightless.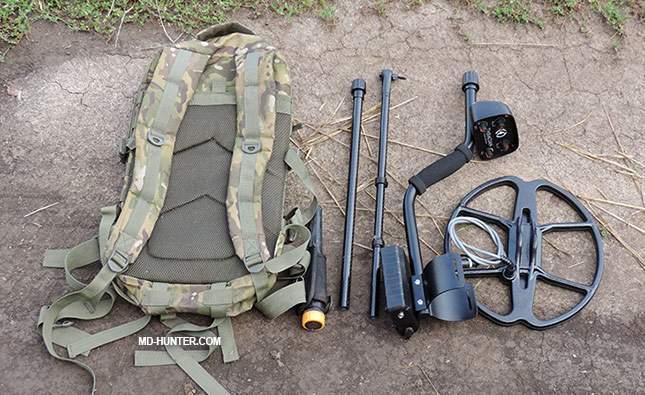 Fisher/Teknetics still don't supply their detectors with coil rubber washers, do they? It's an unpleasant fact in respect to a serious manufacturer. The Golden Mask Thracian comes with these ones.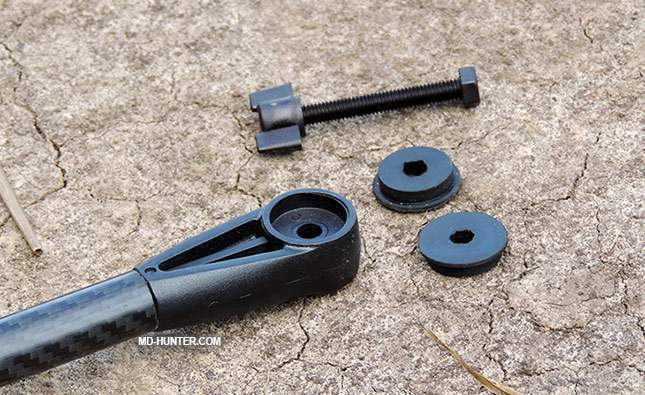 Why do plastic bolts come with their heads designed to be tightened by means of a spanner? Are they really meant to be tightened with a tool? I am not finding fault, but such trifles usually catch my eye. The bolt is good enough – it can be easily tightened by hand as well as holds the coil as it should.
The coil ears look really rugged. And the coil itself gives the impression of being reinforced and ready for frequent use. Besides, even with all things considered, it has a normal weight (photos of the coil on the scales will be posted later).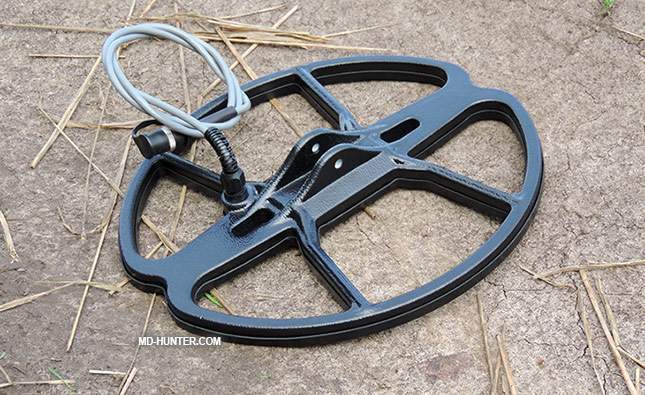 The coil comes with a plastic cover.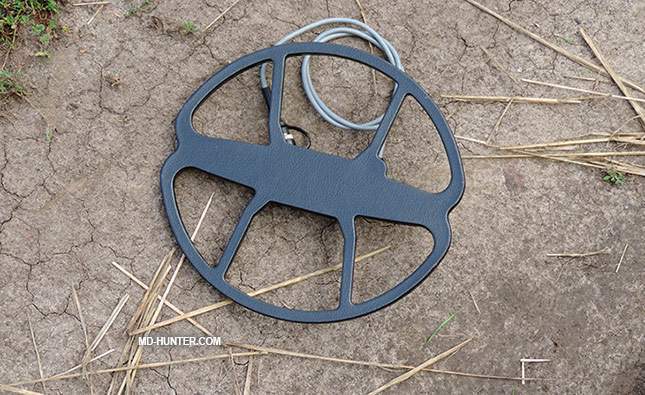 The coil is properly sealed. If you ask me, it can easily do without the cover. But if it's supplied with this one, it's better to have it (the cover is also almost weightless, 50 grams or so).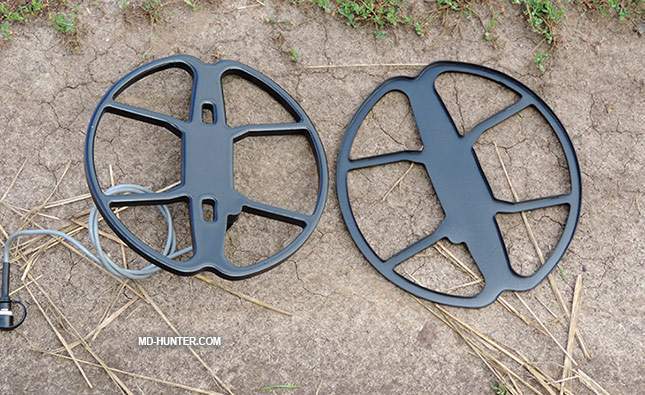 The manufacturer specifies the coil frequency with the help of colorful markers. Yellow means high frequency of 18 kHz.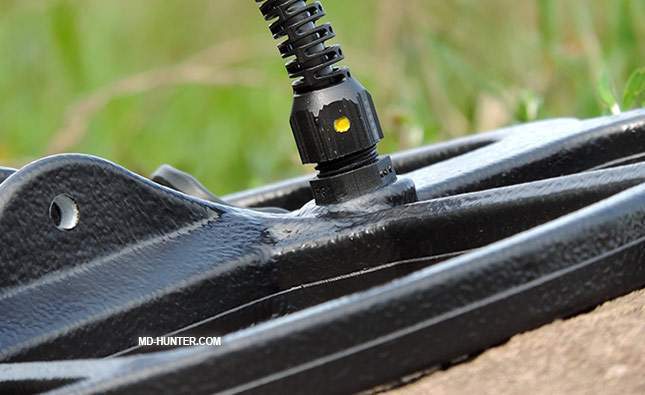 The Golden Mask Thracian has usual, as for the ground search, construction: an S-shaped three-piece shaft and two boxes – the control and battery ones.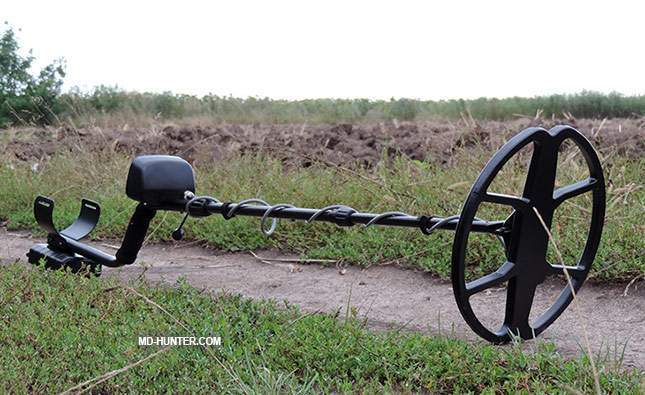 Once at a store I heard the phrase "a metal detector starts from an armrest". I don't agree with it, but when you take the Golden Mask Thracian in hand, its armrest catches your eye – made of metal, simple and convenient. I've liked this one.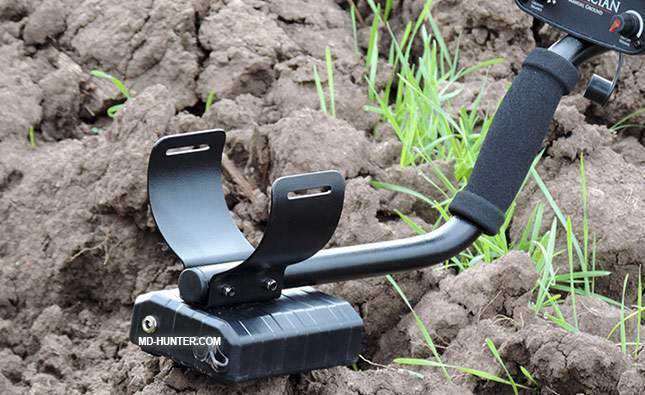 The machine comes supplied with a fixing strap. It isn't depicted in the photo, I rarely use it. A usual velcro strap like that of other detectors.
The Golden Mask Thracian is powered by 10 AA rechargeable batteries. The charger (supplied) can be plugged right into the battery box socket. The other one (with rubber cover) is a headphone jack.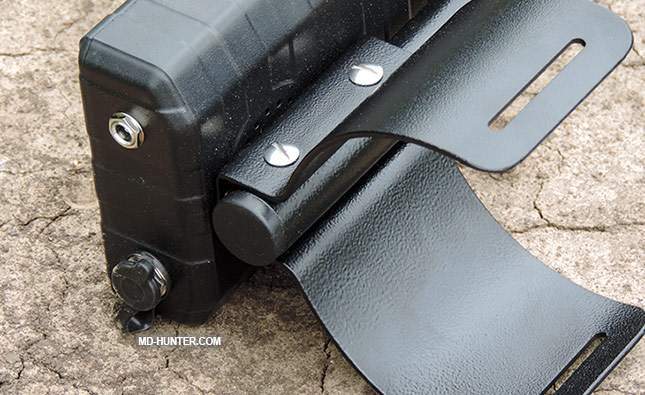 Both boxes can be removed from the Golden Mask Thracian shaft. I've already come across the remakes of the Golden Mask – the control box has no screen, it isn't necessary to look at it, so the solution I've seen is to move it down the shaft (or to make it to be extended), the power supply – 18650 batteries – are located inside the upper shaft.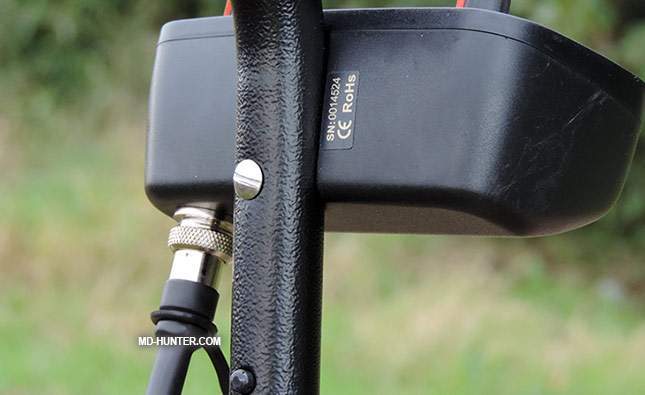 The shaft has pretty good locking collars. Not like those on Garrett machines for appearance's sake –these locks are really good. There are two velcro ties for the cable supplied.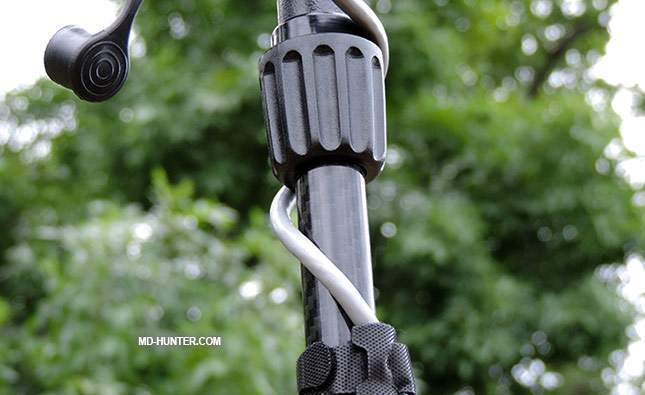 Here's what we get with the Golden Mask Thracian… A high-frequency (18 kHz) analog metal detector. Dual-tone response: high tone as positive signal and low tone for iron.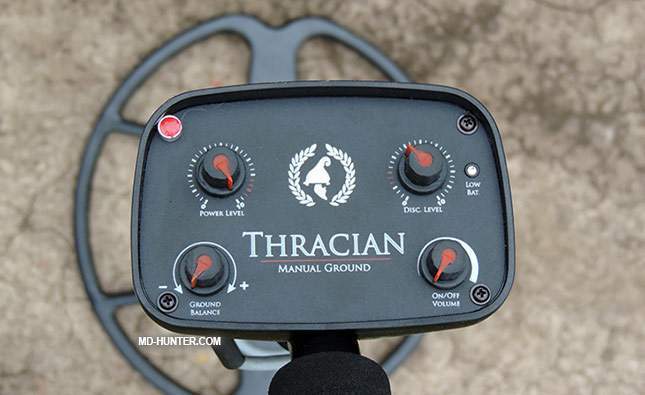 Sensitivity adjustment and volume control. Manual ground balance. Gradually increasing kind of discrimination – a Disc Level feature. The discrimination works not quite as usual: the feature 'shifts' a border line for positive and negative response. Plus, there is low battery indicator. And that's all… In terms of complexity, it's a turn-on-and-go device – all the settings are adjusted in a matter of seconds.
I will repeat myself: actually I've got the Golden Mask 4, just a simplified version – without automatic ground balance and one-tone response, having a single frequency. If to speak about the feature-packed version, there are also no wireless headphones.
And it's fine by me. Manual ground balancing is quite easy. The frequency of 8 kHz doesn't interest me. In terms of dual-tone response – that's the stuff.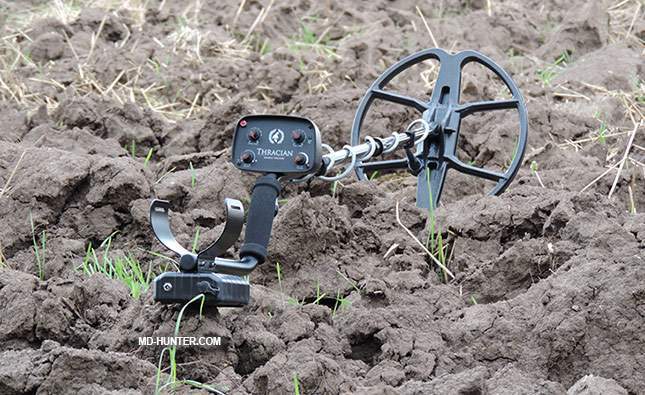 Recently I've read comments about the Golden Mask that say the device doesn't read non-ferrous targets as ferrous ones, although there are times when it reads ferrous objects as non-ferrous, and it's better that way than vice versa. I tested it in soil on a silver coin (a tiny thing, less than 1 gram) – the machine gives a non-ferrous response up to the very depth limit. And it reads iron as non-ferrous target only if the depth in soil is at its maximum.
And one more thing: the Golden Mask Thracian has a good ability to separate targets close together. This is as it should be with the analog metal detector. Later I'll shoot a recovery speed test video.
It's the first post about the Golden Mask Thracian in MD-Hunter blog. All info related to this machine will be collected here. Happy hunting to all!

Golden Mask Thracian recovery speed test
WATCHING NOW