Additional 30% detection depth increase in a new housing. Golden Mask has promised to reveal the new product – a modified Golden Mask 5 – as early as January 2017. It's possible the improvements are so significant that the novelty will be released under the Golden Mask 6 name (there is even the first photo).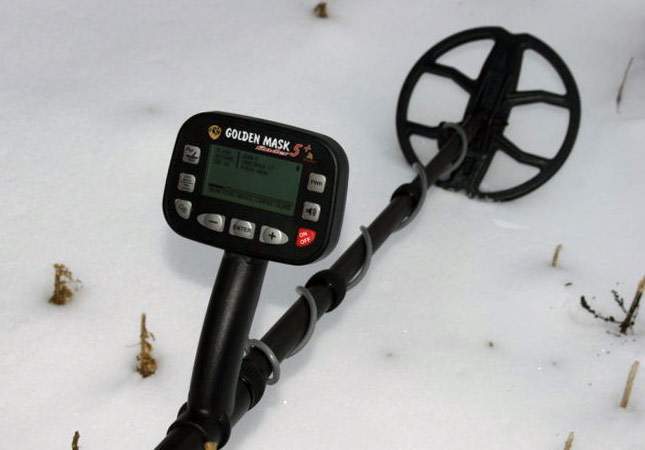 A new housing with a new control panel. Probably the machine will also have a different screen. The manufacturer has announced the changes inside: the detector has got a revised audio response as well as a 30% detection depth increase.
The latter (depth increase) is hardly believable… The previous GM5 provides a pretty good depth actually. Can it really be increased even more?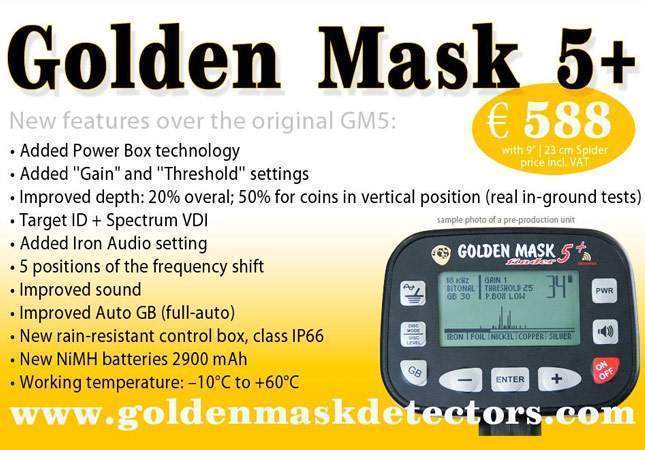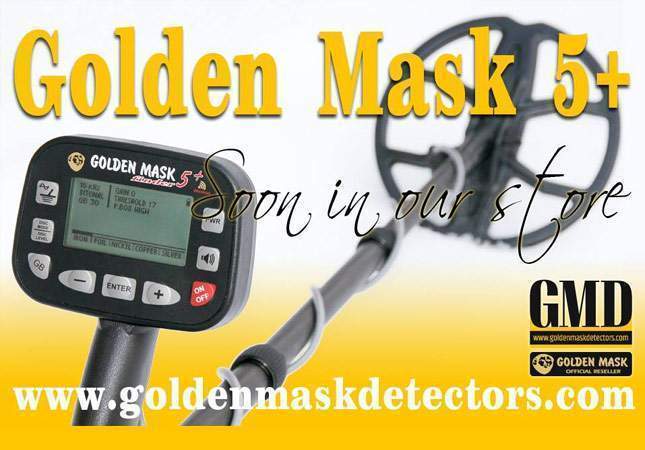 All about an upcoming Golden Mask 5 Plus metal detector will be collected here. Common topics on the Golden Mask (news, comparisons, tests) are here.
WATCHING NOW