There are two kinds of false discrimination: when non-ferrous targets are detected as iron, or when ferrous items have non-ferrous indications. In the first case, you will miss finds. In the second case, you will exert yourself digging empty holes. Which option do you choose?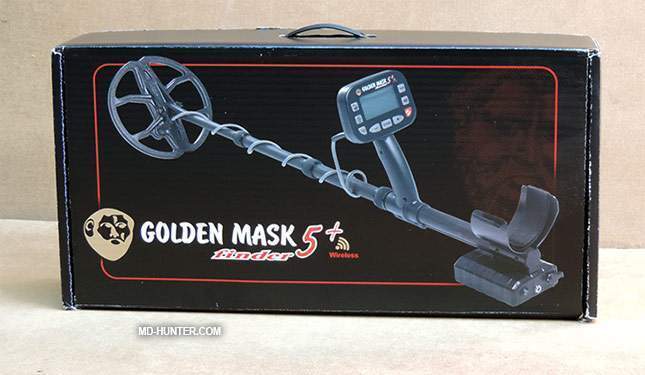 I've had my personal experience with dozens of different detector models. I change them not because it's interesting – it's all about discrimination. Almost all machines miss finds. And if you try to scan the same sites repeatedly with different devices, you will definitely find something (that's a fact).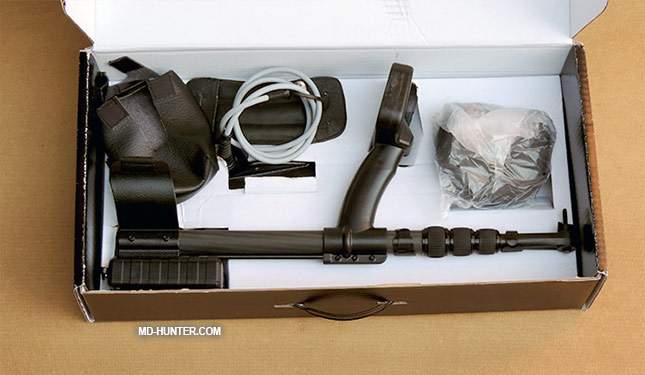 Here's my yet another machine – a new Golden Mask 5 Plus. This metal detector is available in two configurations: the basic package and Lite. The difference lies in wireless headphones. There are options of different coils: a 9 DD or a 12 DD. I have a basic package of the Golden Mask 5 Plus, with wireless headphones and a 9 DD coil.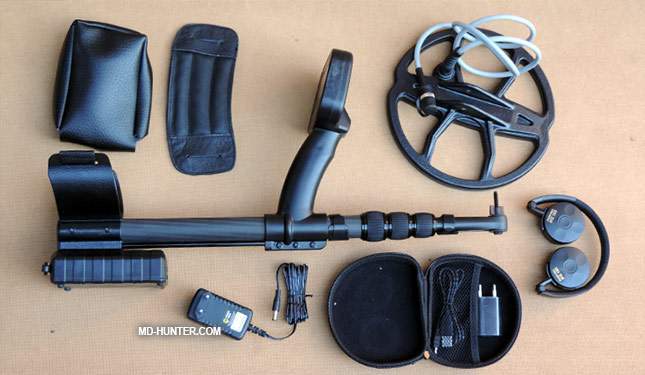 Of course, the Golden Mask wireless headphones can be criticized… That they are not quite convenient or can easily be broken, there are also remarks on how they work in practice. But these ones definitely do cope with the common challenges they were designed to deal with. The package also includes a case to store and carry the headphones – a very useful accessory.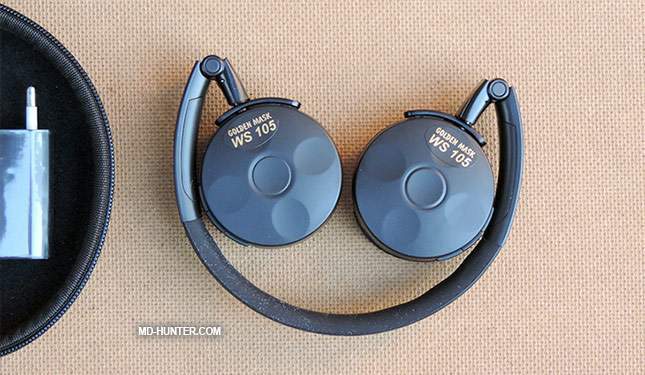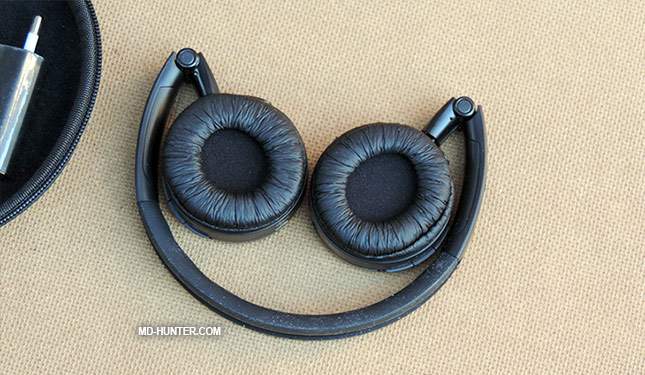 The Golden Mask 9 DD coil. I've become familiar with this one after using other GM machines. I like a 12 DD better as it helps me feel more confident (I think I miss less finds). Although the 9 DD coil is also good enough. According to the tests conducted by the manufacturer, this coil isn't inferior to 11-inch ones in terms of the detection depth.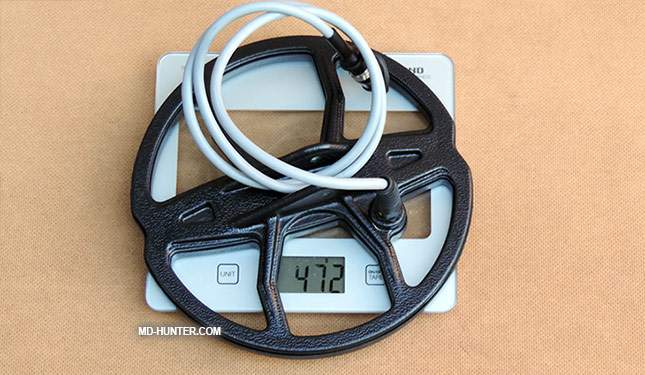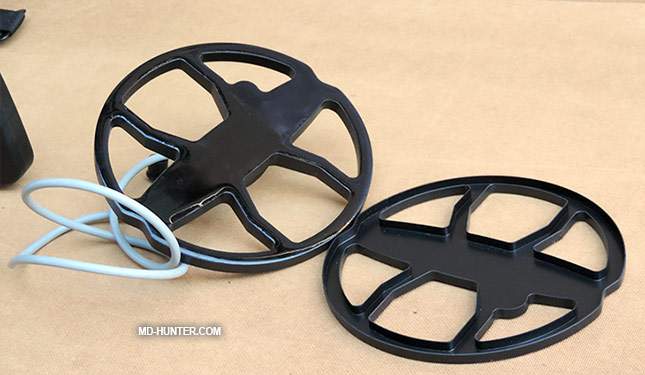 The coil weighs 472 grams (with the cover).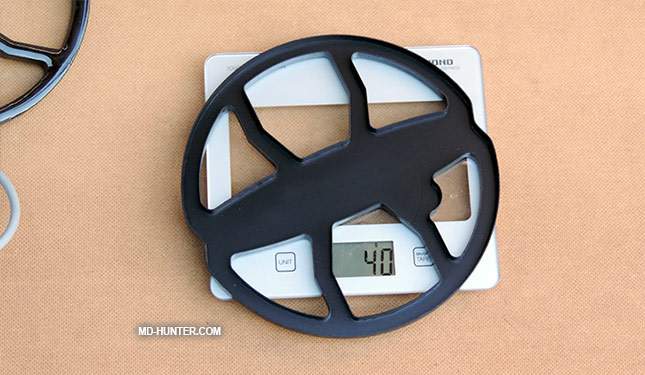 The coil connector comes with a protection cap. It's a trifle, but you get used to it very quickly. When assembling or disassembling the machine in the field, you get your coil plug protected against dust and mud.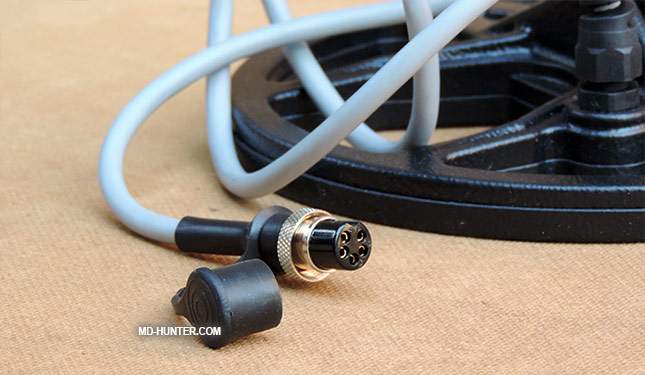 If your backpack is a bit larger than the one for in-town use, you needn't disassemble the Golden Mask 5 Plus. The shaft sections can be slid into each other, with the coil rotated 90 degrees.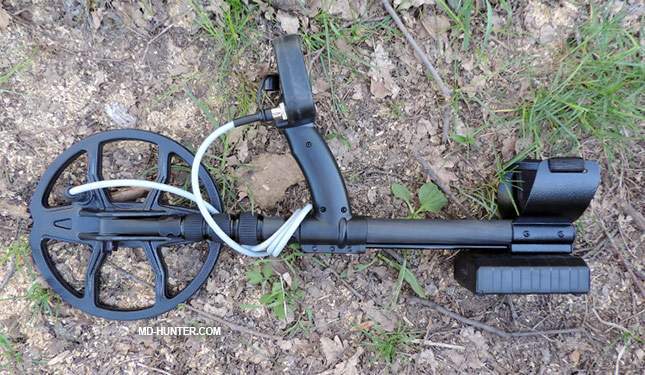 It takes just a few seconds to slide out your rod after getting it out of the backpack. The GM shaft is often compared with a fishrod, and this comparison is fair as it looks very similar. Rugged in construction, straight, 4-piece shaft. Extended handle, twist locks, a metal armrest. I do like this shaft. You should just be careful about the twist locks washers – not to lose them while disassembling the shaft. Without these ones, it's nothing but a carbon stick.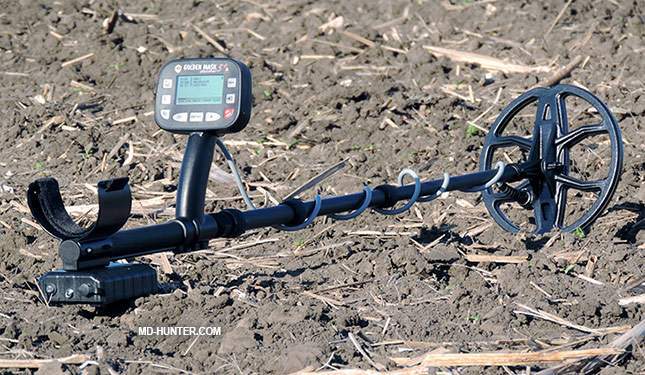 The new Golden Mask 5 Plus is certainly rather different from the previous GM. The manufacturer could have easily announced a new Golden Mask 6 model. But almost all differences are hidden 'inside' the machine. Externally the latter has a slightly changed control box – it has become smaller and IP66 certified (okay to be splashed, but not submerged).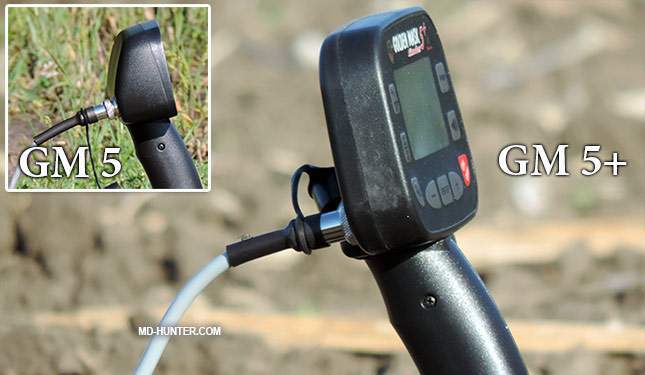 The control panel has the same number, position as well as assignment of buttons. But the latter themselves are different – the new GM comes with the film-buttons. A very simple solution corresponding to IP66.
From the inside, the Golden Mask 5 Plus certainly has a different look: the new Gain, Threshold, Iron Audio features. The new ground balance and added detection depth. Besides, the manufacturer demonstrates attractive results when conducting the tests. Practice will show whether it's true.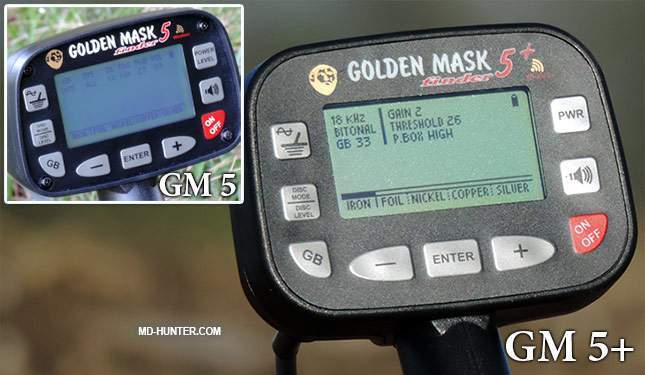 Moreover, the Golden Mask 5 Plus comes with a high capacity battery set – 2900 mAh. The battery compartment itself has remained the same: a headphone and a charger jack, as well as a wireless module switch. The battery compartment can be opened – it contains the rechargeable AA batteries (usual ones can also be used, if necessary).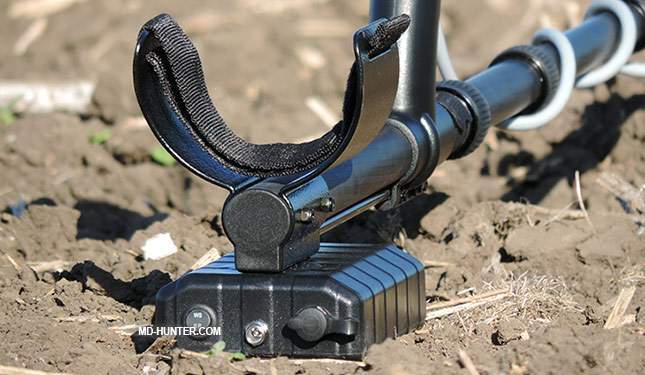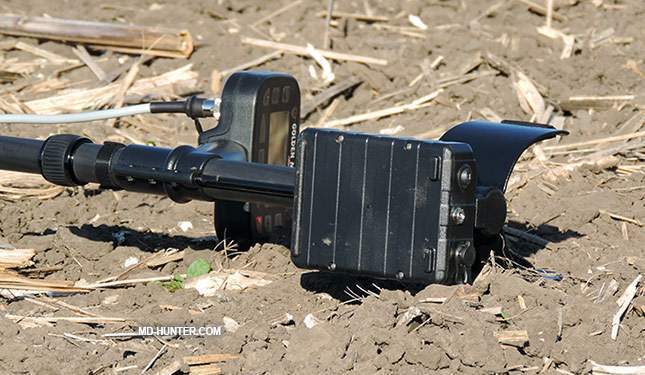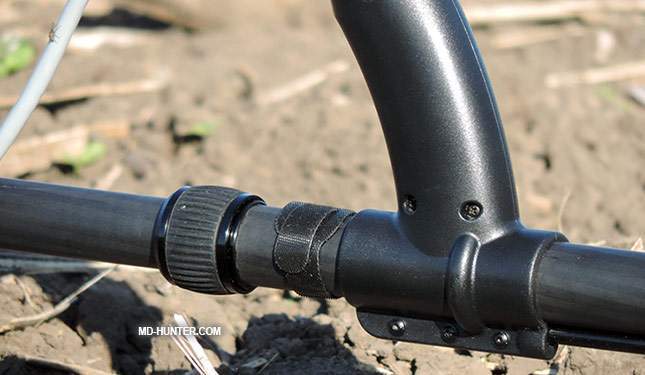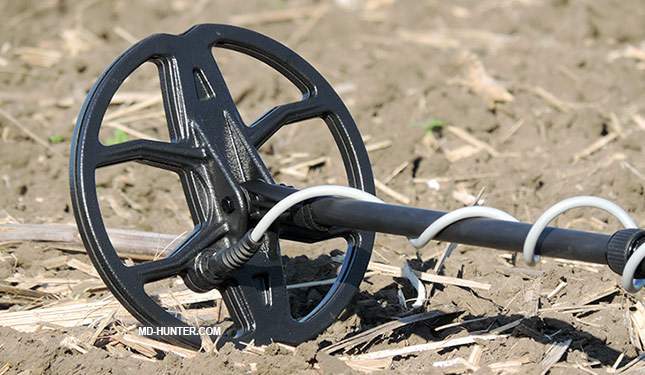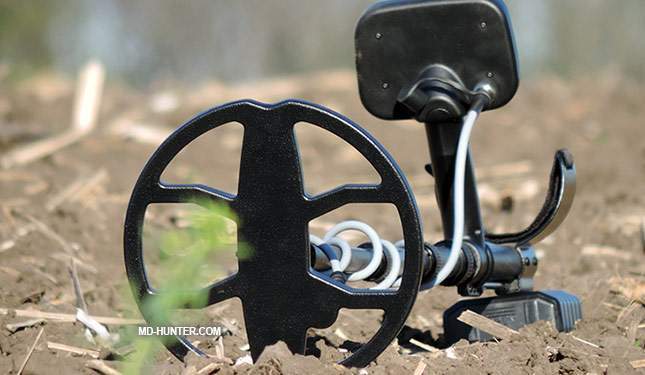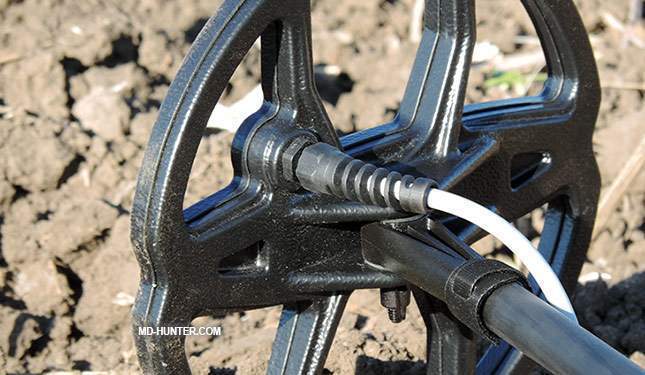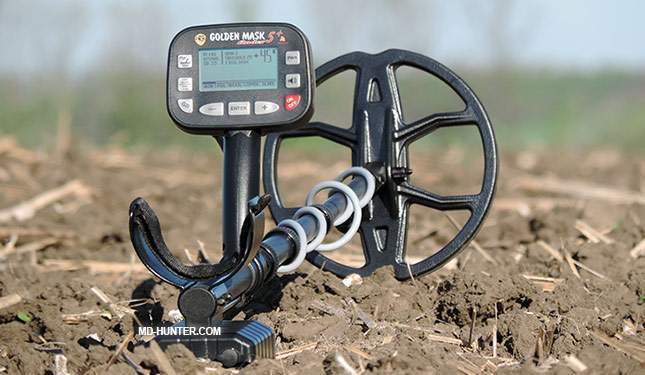 That's what the Golden Mask 5 Plus is at first sight. Practice will show whether there is a difference in finds. All about the new (2017) Golden Mask 5 Plus metal detector is collected here (news, tests, comparisons, reviews and different opinions). Plus, on Knowledgebase pages there is additional info on this machine (specs, features, and more).
WATCHING NOW