This machine frightens me… There are detectors after which you don't feel like hunting with others. It's not right to lose time knowing that you leave the finds behind you. Here's a Golden Mask 5 review: the machine at first sight.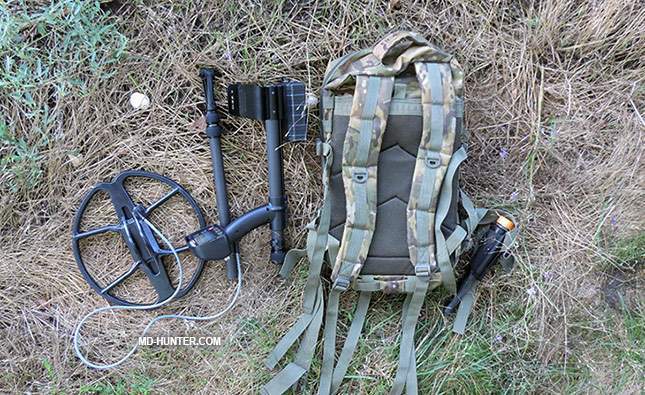 When disassembled, the Golden Mask 5 easily fits into a small backpack. If this one is a bit longer, there is even no need to remove the coil from the shaft.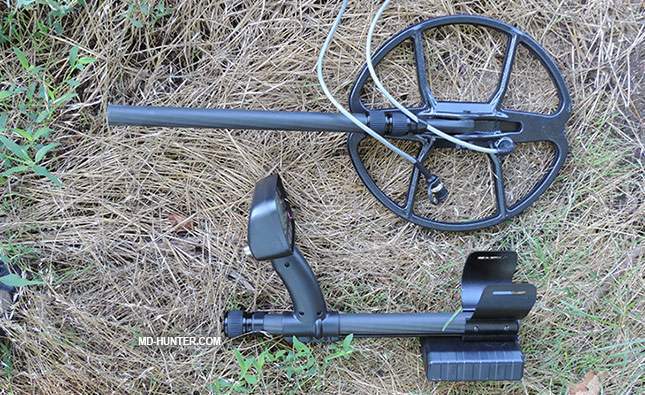 If you have a large metal detector bag, the Golden Mask 5 can be transported without disassembling the shaft. With the turn of the coil, the detector's build becomes rather flat. A telescopic shaft – it's awesome!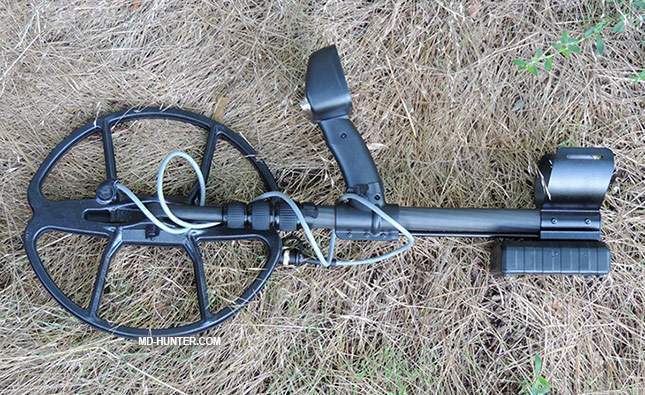 Rubber washers between the coil ears. Any machine without this trifle thing will definitely break down – it's just a question of time. If your detector has no rubber washers, be ready for coil bolt breakage. In case you put a stronger bolt, the coil lugs will be the next to break down.
The Golden Mask 5 comes with the washers.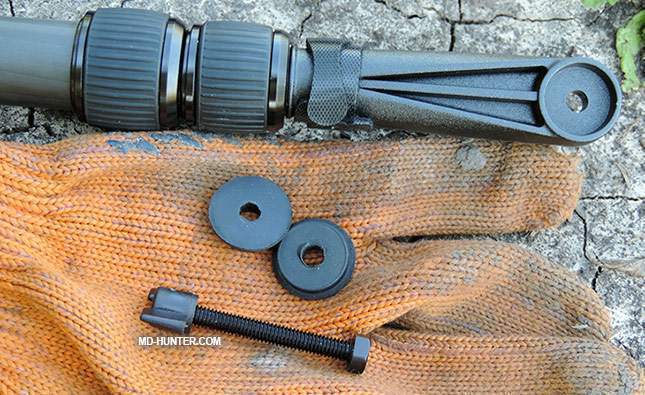 The coil ears look very reliable. These are standard mounting ones, the coil is attached as it is supposed to – not hanging loose, the angle can be changed easily.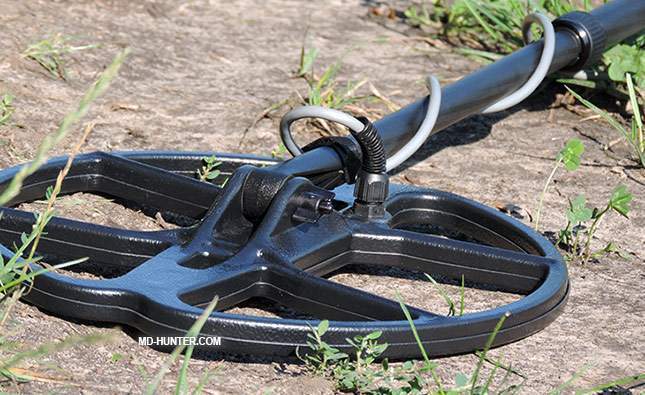 The machine from the package I've got is equipped with a Golden Mask 12.5 DD search coil (there are also options with a 9 DD one) that comes with a plastic cover (very lightweight, photos of this one on the scales will be posted later). The Golden Mask 4, 5, and Thracian have similar coils.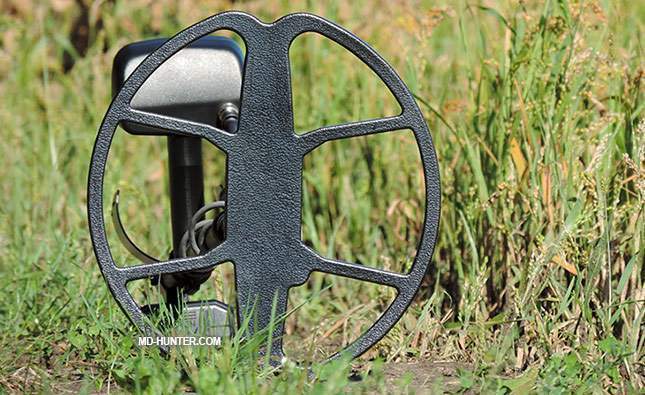 In 2015, Golden Mask revealed a new telescopic shaft. It was initially designed for the machines of own making. Material: carbon. Lightweight, durable and, most importantly, compact. This shaft is considered to be versatile – there are examples with other detectors.
The straight telescopic shaft, with an extended finger-like handle. Has the electronics housing with the screen and controls as well as a battery box.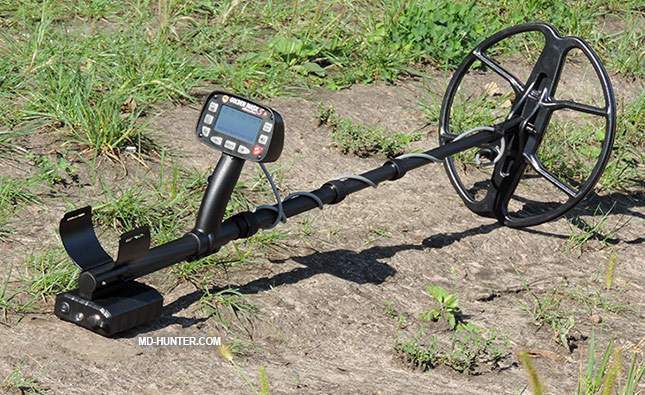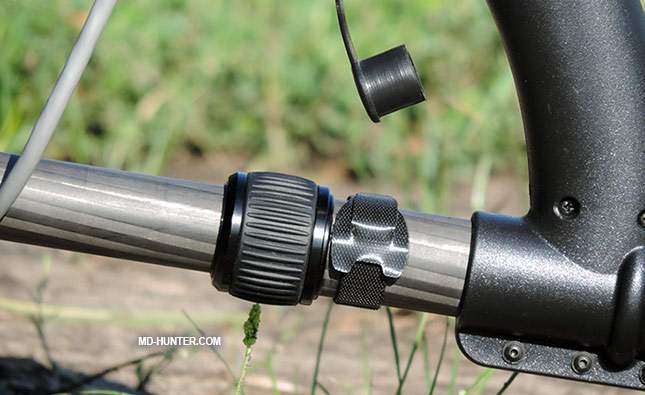 The Golden Mask 5 shaft is really good-quality and convenient. Plus, the armrest is made of metal.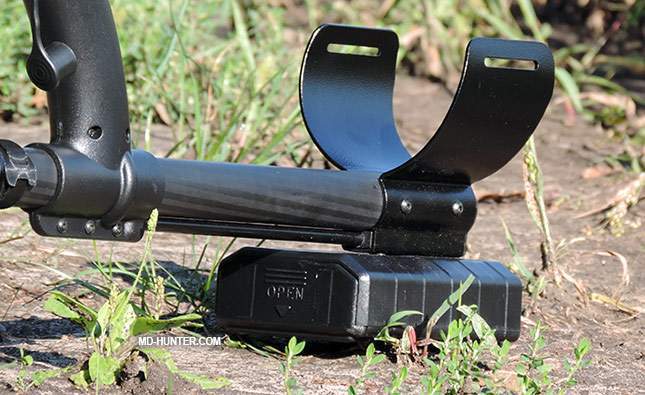 The Golden Mask 5 is powered by 10 AA rechargeable batteries. The batteries and a charger supplied. The latter can be plugged right into a socket in the centre of the battery box.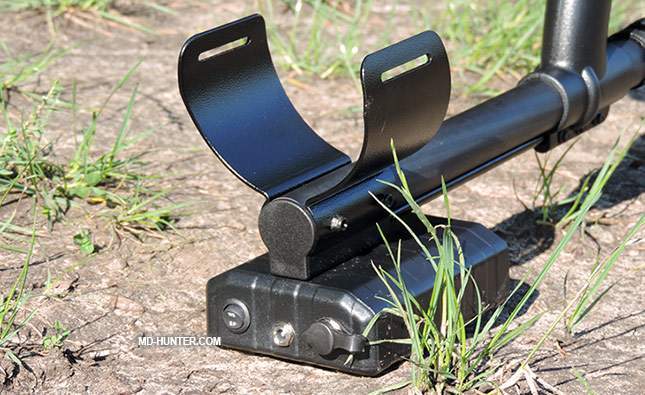 There is a switch to turn on the wireless headphones (supplied) and a wire headphone jack located on the battery compartment next to the charging port.
Do you know how the Minelab X-Terra sees small silver coins at its maximum depth, with a negative VDI? And how about the Garrett AT PRO detecting rings as iron? That's how searchers miss out on their finds…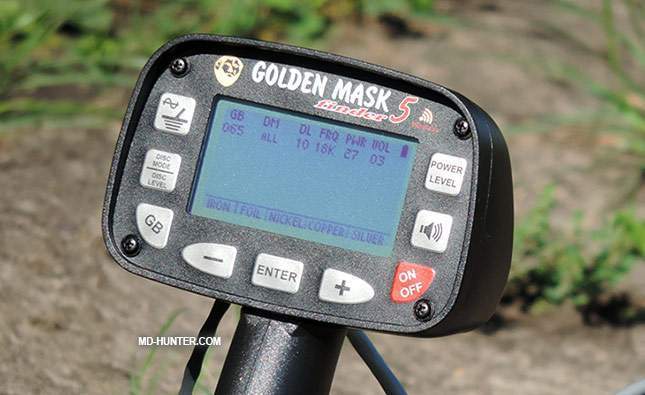 The Golden Mask 5 has two processors (the photos of the machine opened are here). So what? I want to have the discrimination when actual finds don't fall into the iron range. Plus, the sufficient depth and good recovery speed in high trash areas. And I don't need anything more.
The Golden Mask 5 can operate on one of two frequencies – 8 or 18 kHz. Sensitivity setting, ground balance, discrimination. There is a frequency shift to eliminate interference. 3 search modes: Mono, Two-tone, All-Metal.
Mono mode. Corresponds to a usual search program when the machine produces sound for non-ferrous targets only (silent for iron). One tone response.
Two-tone mode. A low-tone response indicates iron, whereas a high sound is for non-ferrous objects. I am becoming familiar with my Golden Mask 5 operating in this very mode and at a 18 kHz frequency.
All-Metal mode. The detector sounds a single tone over all targets.
One more thing I'll have to get used to is the detector's Spectrum VDI scale. I try not to look at the screen lately. And it's the Golden Mask Thracian due to which I habituate myself to this rule – this machine doesn't have a screen at all. A proper audio response will tell you all you need to hear about the find – to dig or not to dig, its size, burial depth, location. Practice will show how useful (and better than usual VDI) the spectrum scale is.
The Golden Mask 5 package includes two leather covers, for the control box and battery compartment, a leather armrest insert, wireless headphones with a charger. There is also an armrest velcro strap (left in the box, as I don't use these ones).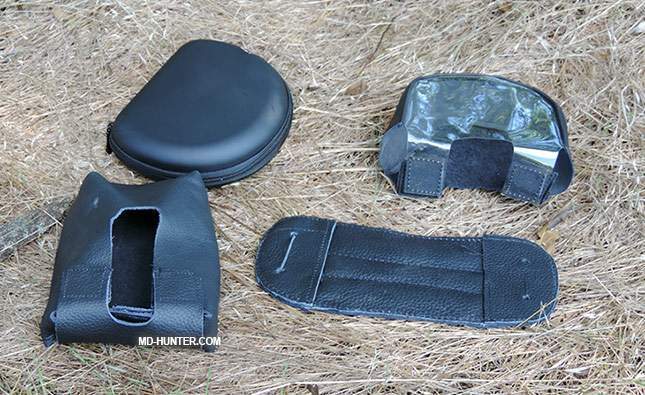 Usual headphones. The sound is pretty good, without delay. When making pauses it's convenient to hang them around the neck. Come with a hard case for transport and storage (it's a plus). These ones remind me of Deteknix wireless headphones – the transmitter only is built right into the detector.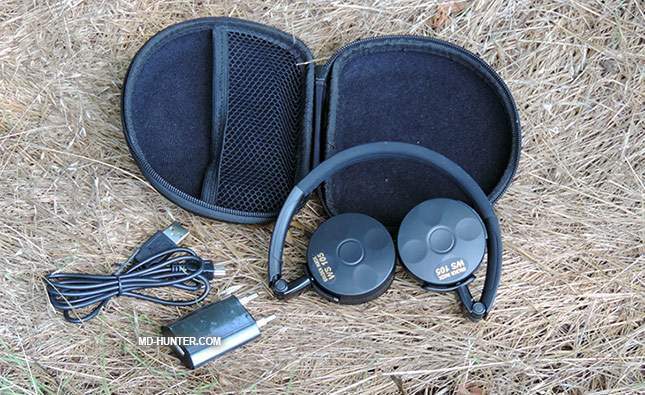 That's what the Golden Mask 5 metal detector is at first sight. Practice will show whether I will hunt with the Garrett AT PRO and Minelab X-Terra 705 after trying this device.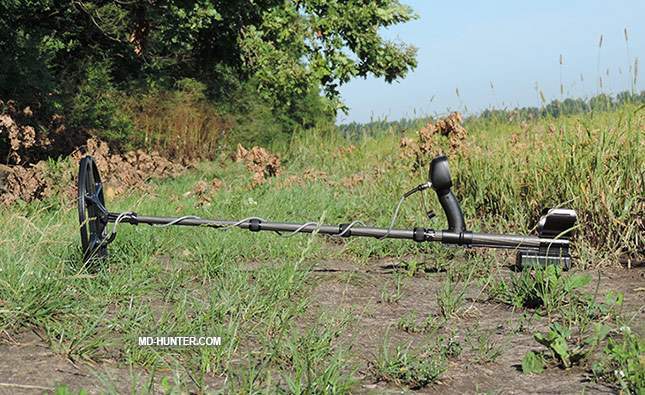 News, comparisons and other videos related to the Golden Mask 5 are collected here. On Knowledgebase pages there are the Golden Mask 5 features, specs, manual and other things you should know before buying it. Happy hunting to all!

Golden Mask 5 recovery speed test
WATCHING NOW