Gold Digger, the Chinese manufacturer, has rolled out a new pinpointer. See the photo and video: Gold Digger Land or Sea pinpointer, a novelty 2015.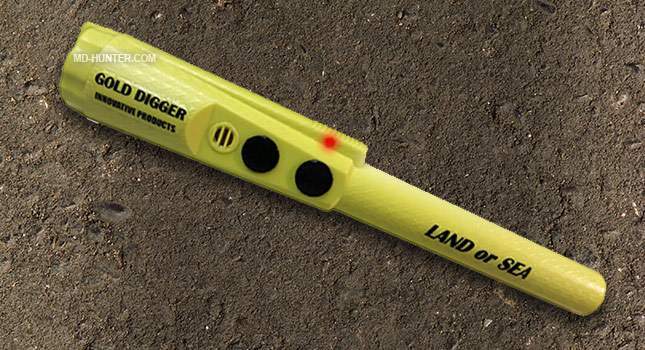 Proper static mode (the thing that should be checked as a matter of priority in China made units), 360° side scan detection area, sound/vibration/light indication, water submersion up to 3 meters, sensitivity setting. Now available for… $99. A China made pinpointer for such price? Who needs it?
Sellers are actively praising the previous Gold Chinese pinpointer (photo & video). Have the Chinese started to make operational pinpointers?
WATCHING NOW