A hundred years ago, a newspaper published an announcement: an exhibition of donkeys would be held at the square, everyone could come and see… When people came to the square, it turned out to be empty, and an emcee cried out loud, "Donkeys, welcome! We are starting our show!" It's much the same situation in the metal detecting world. Garrett has revealed a new product 2017 – the Garrett AT MAX metal detector. And it's better you should not say that it's not the novelty you have been anticipating for over 7 years…
2002 Manufacturer X: We have finally made a revolutionary metal detector for you!
2003 Manufacturer X: Finally, new technology is expanding your horizons!
2004 Manufacturer X: Best engineers spent 3 sleepless nights and have finally created a small miracle!
2005 Manufacturer X: The detector can finally achieve even more depth!
2006 Manufacturer X: Now a new coil is finally capable of performing magic!
2007 Manufacturer X: Your wishes have finally reached us, and we have made this machine!
2008 Manufacturer X: It's about time to surprise our competitor and deprive him of his sleep!
2009 Manufacturer X: God has finally sent revelation to our engineers, and we behold the light!
2010 Manufacturer X: Now you can simply add depth to your detector!
2011 Manufacturer X: Now you'll be able to re-check the previously dug holes!
2012 Manufacturer X: The revolution in metal detecting world has finally arrived!
2013 Manufacturer X: This coil has finally appeared!
2014 Manufacturer X: Finally, we'll provide you with depth that will enable you to drill through the ground!
2015 Manufacturer X: New technology has finally become available!
2016 Manufacturer X: 100,500 metal detectors are finally in one unit!
2017 Manufacturer X: The future has finally arrived!
Do new metal detectors yield more finds than old ones? Yes, indeed. You need only to be able to tell about it reaching out to hobby enthusiasts – and they will be waiting in line to get a newly made machine. And the fact that the latter repeats their old devices' features in a rather awkward manner doesn't matter at all.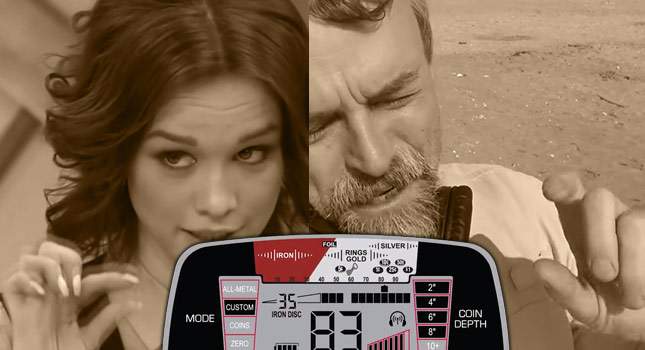 Metal detector manufacturers have one problem: they can't enchain treasure hunters to get them locked into their ecosystem, in order to constantly pump out money. A metal detector itself has the consumables missing that would make the user go back to the manufacturer at least once a month. But marketing does not stand still – surely they will come up with something…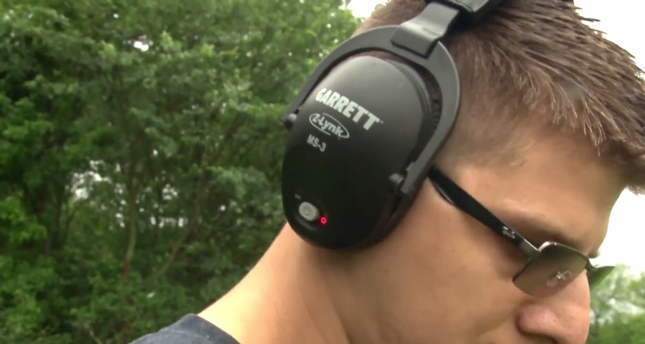 A few years ago, I was impressed by the price of the Minelab GPX 5000, when it was being sold for $7,000. The detector costing seven thousand dollars! But now the Minelab GPX 5000 is priced at as little as $3,000. What has become of $4,000? Maybe the technology has changed over the past few years, and the GPX 5000 has become out of date? What needs to be done to regain the previous higher pricing level? Right, it's necessary to release a new metal detector.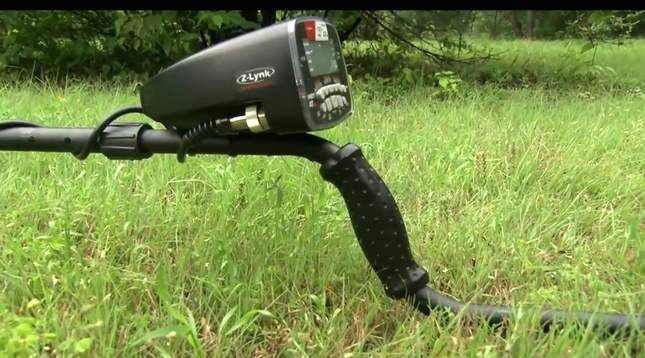 In 2010, the world saw the Garrett AT PRO costing $850. Now it's 2017, and the Garrett AT PRO is priced at $500. At the same time the Garrett AT MAX has come into sight, and again, it costs $850. And for anyone who doubts that it's a new machine, here's a list of improvements:
Built-in Z-Lynk™ Wireless Technology • Cut the cord! Integrated circuitry transmits audio to your wireless headphones. Six times faster than Bluetooth speed! Auto pairing. No cables, and no interference from other wireless devices.
New Garrett MS-3™ Z-Lynk Wireless Headphones included • The speed of Z-Lynk Wireless Technology, and high-fidelity audio . . . with no cords attached!
Maximum Detection Depth • Increased transmit power and enhanced electronics provides AT Max with significant depth increase.
True All Metal Mode • Detects all types of metal and provides the greatest possible detection depth and sensitivity.
Backlight • Illuminates LCD screen for improved visibility in low-light situations.
Optimized Frequency • The AT Max's 13.6 kHz operating frequency provides excellent detection on a wide range of targets—including silver coins, gold jewelry, and brass relics.
High Resolution Ground Balance • Automatic and manually adjustable for improved performance. Includes 175 points of Ground Balance resolution, allowing the AT Max to handle both conductive soils (such as saltwater beaches) and highly mineralized ground.
Automatic Ground Balance Window™ • Garrett Exclusive feature will simultaneously ground balance to a range of values to help overcome localized ground variations. By reducing subtle ground responses, the Automatic Ground Balance Window smooths detector audio and allows the user to hear faint targets.
Larger Display Numbers • Digital Target ID number, Iron Discrim number, etc.
More Controls • All easily accessible with a single finger as you search.
Adjustable Threshold • User can manually adjust the audio threshold (the constant background sound or "hum") to better hear faint targets.
The Garrett AT MAX doesn't have an STD mode, so nobody will be able to call it an updated version of the Garrett ACE (as often used to happen to the Garrett AT PRO).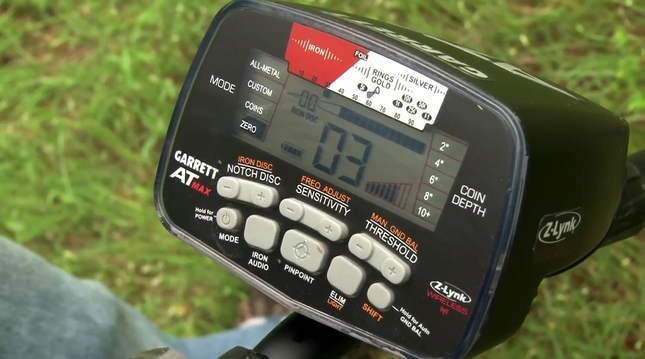 With the frequency getting higher, any metal detector faces the challenge with the detection depth – it becomes shallower. This pattern also works in an inverted way. An old Garrett AT PRO operates at a 15kHz frequency, the new Garrett AT MAX has a lower one – 13.6 kHz. Both detectors come with identical coils, although the manufacturer has promised greater detection depth. You think it's just a coincidence? By the way, the Garrett AT MAX shares coil compatibility with the Garrett AT PRO.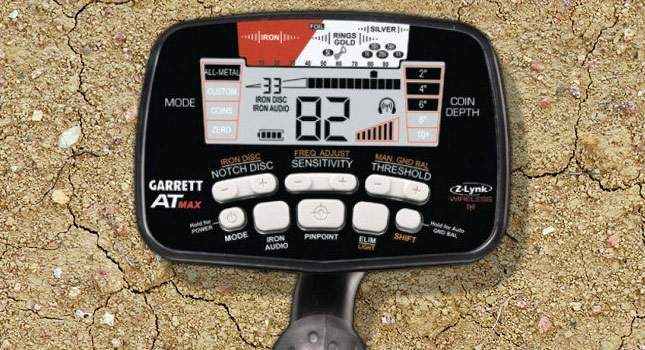 Here are the specs and features of the new Garrett AT MAX:
Z-Lynk™ Wireless (integrated) – yes
MS-3 Wireless Headphones – Included
Enhanced Detection Depth – yes
True All-Metal Mode – yes
Backlight – yes
Frequency – 13.6 kHz, adjustable
Ground Balance, Auto/Manual – High Resolution, 175 pts
Auto Ground Balance Window™ – yes
Iron Audio™ (Disc. Modes) – yes
All Metal Iron Audio™ – yes
Iron Discrimination Segments – 44
Threshold Adjustment – yes
Electronic Pinpointing – yes
Waterproof to 10 feet (3m) – yes
Freshwater use – yes
Saltwater use – yes
Search Modes – 4 (all Pro Audio)
Digital Target ID, larger size – yes
Audio Tone ID Levels – 3
Notch Discrimination – Adjustable
Sensitivity/ Depth Adjustments – 8
Fast Recovery Speed – yes
Target Depth Indicator – yes
Standard Searchcoil – 8.5" x 11" DD PROformance™
Length (Adjustable) – 43″ to 56″ (1.09m – 1.4m)
Total Weight – 3.03 lbs (1.4 kgs)
Batteries – 4 AA
Battery Condition Indicator – yes
Warranty – 2 Year, Limited Parts/Labor
The difference between the Garrett AT MAX and Garrett AT MAX International versions is in the Middle Tone. The International version has a rather small mid-tone range, and it's impossible to change the Middle Tone point.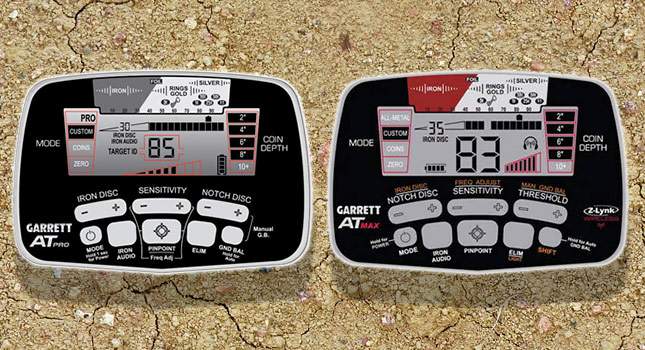 Don't you feel very frustrated by the fact that the new detector doesn't have volume control, do you? Maybe the unit will include this feature some day, but then it will be quite another Garrett machine.
All info on the new Garrett AT MAX will be collected here. And believe me, people will buy this detector – as everyone likes to stay in-step with the times and to feel the whole power of modern technology after 15 minutes of searching. And then, once again, "Ladies and gentlemen, you are invited to come to the square to see the cleverest donkeys"…

WATCHING NOW