The Deteknix Scuba Tector vs Vibra Tector 730: which mini machine is deeper? According to some commenters, the Vibra is allegedly on par with the Deteknix. But that's not the case. Based upon the tests performed by different owners, the Scuba Tector is greatly superior to the Tector 730.
For those who doesn't want or can't watch the video, here's a table showing the results of the comparison: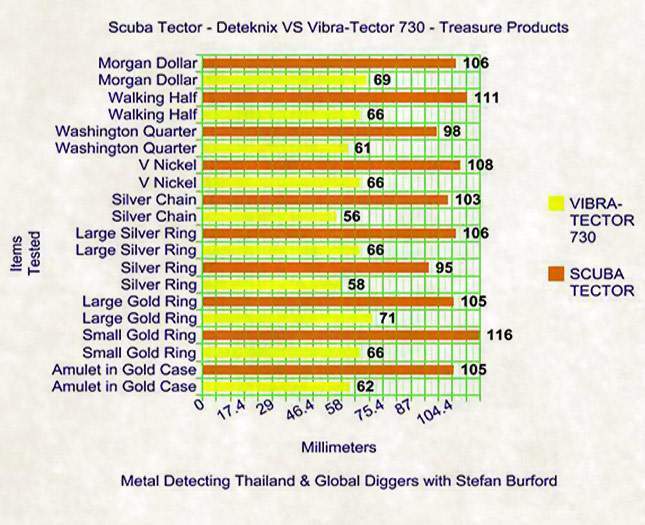 All content related to an underwater mini Deteknix Scuba Tector is collected here (news, tests, comparisons, different reviews and opinions). Plus, on Knowledgebase pages there is additional info and special selections on the Deteknix Scuba Tector – e.g., depth tests. All about the Vibra Tector 730 is collected here and here.
WATCHING NOW